skip to content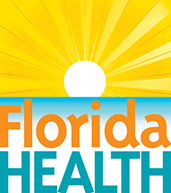 It's a New Day in Public Health.
The Florida Department of Health works to protect, promote & improve the health of all people in Florida through integrated state, county, & community efforts.
skip to content
Asthma
Contact the Florida Asthma Program
 

Mailing Address

Bureau of Chronic Disease Prevention - Asthma 

4052 Bald Cypress Way Bin A18 

Tallahassee, FL 32399 
Asthma is a chronic, or long-term, lung disease. Asthma causes breathing problems and can be life threatening. There is no cure for asthma but it can be prevented and controlled with proper care. People with asthma can live a normal and active life.
Approximately 1 in 12 Florida adults and 1 in 10 Florida children currently have asthma.  However, asthma is more common and more severe among children; women; low-income, inner-city residents; and African American and Puerto Rican communities. Both morbidity and mortality from asthma are significant. In addition to considerable impacts on quality of life, the economic cost of asthma is sizeable. Costs including direct medical costs (such as hospital admissions and the cost of pharmaceuticals) and indirect costs (such as time lost from work, school absenteeism, and premature death), are borne by individuals, the health care system, and schools.
Symptoms of an asthma attack can be difficulty with breathing, a tight feeling in the chest, coughing, and wheezing. Asthma can develop quickly and it can range from being a mild discomfort to a life threatening attack if breathing stops completely. Asthma problems are often separated by symptom-free periods.
Find out more about asthma by reading the CDC's "Basic Facts about Asthma", which includes details on the following topics:
Collaborating to Control Asthma
Florida Asthma Program
The Florida Asthma Program coordinates statewide efforts to improve asthma outcomes and reduce disparities. The program, established in 2009, is 100% federally funded under a cooperative agreement with the Centers for Disease Control and Prevention. The goals of the program are to increase the number of individuals with asthma who receive self-management education and to reduce the number of deaths, hospitalizations, emergency department visits, school or work days missed, and limitations on activity due to asthma. The program facilitates the Florida Asthma Coalition, conducts asthma surveillance, program evaluation, and works specifically to increase the number of childcare centers, schools, and hospitals that implement asthma management programs.
Florida Asthma Coalition
The Florida Asthma Coalition (FAC) is a statewide coalition that was established in 2010 to eliminate asthma disparities, improve quality of life, and reduce costs. It is comprised of volunteers and several local coalitions in Florida working to improve asthma outcomes within their areas.  FAC members work together to implement the Florida Asthma Plan 2015-2019, a five year strategic plan. Visit the coalition's webpage to learn more about these efforts and to become a member.
Florida Asthma-Friendly Child Care Centers
Children with asthma need support in all areas of their life to keep their asthma under control.  Childcare center staff, in partnership with parents and healthcare professionals, can improve the quality of life for children with asthma and help improve their overall health and well‐being.  Learn more about the Asthma-Friendly Child Care Center initaitive.
Florida Asthma-Friendly Schools
Schools are increasingly burdened by the poor outcomes resulting from asthma, namely increased absenteeism, decreased academic performance, and limitations on participation in physical activity.  Learn more about the Asthma-Friendly School Initiative.
Florida Asthma Statistics and Data Report
Data are compiled and used by the Florida Asthma Program to assess the burden of asthma in Florida, and to monitor and evaluate the impact and effectiveness of efforts over time. Data are also used by stakeholders to target interventions, develop policies, increase awareness, and demonstrate the need for funding.  Learn more about the asthma statistics and data available in Florida.
Resources for Asthma Management
Families, communities, schools, childcare centers, health plans, health care providers, hospitals, and others must work together to improve asthma outcomes. This page provides resources to help various partners implement asthma management programs.