skip to content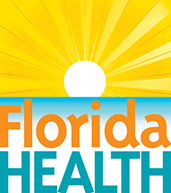 It's a New Day in Public Health.
The Florida Department of Health works to protect, promote & improve the health of all people in Florida through integrated state, county, & community efforts.
skip to content
Eastern Equine Encephalitis
Contact the Florida Department of Health
 

Mailing Address

Florida Department of Health 

4052 Bald Cypress Way 

Tallahassee, FL 32399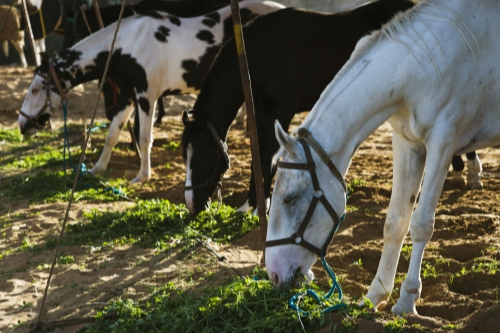 Eastern equine encephalitis virus is a mosquito-borne alphavirus, first recognized in humans in 1938. It cycles between Culiseta melanura mosquitoes and birds in freshwater swampy areas.
SYMPTOMS AND TREATMENT
TRANSMISSION
EASTERN EQUINE ENCEPHALITIS OCCURRENCE IN FLORIDA
RESOURCES AND REFERENCES
Symptoms develop 3-10 days after the bite of an infected mosquito and begin with a sudden onset of fever, general muscle pains, and a headache of increasing severity. Symptoms can become more severe over 1-2 weeks and infected individuals will either recover or show onset of encephalitis characterized by seizures, vomiting and focal neurological deficits. Severe encephalitic cases often suffer from coma or death. People under the age of 15 or over 50 seem to be at greatest risk for severe disease.  Approximately 30-45% of people with encephalitis caused by EEEV will die from the disease, making it one of the most serious mosquito-borne diseases in the United States. Of those who recover, many will suffer lasting effects.
There is currently no therapeutic treatment for EEE. Current methods consist primarily of symptom treatment and supportive care. A vaccine has been developed and is in use for horses, as the case-fatality in equines is 80-90%. There is currently no vaccine for humans.
While the role of non-avian vertebrates in the transmission cycle of EEEV is unclear, a study in 2012 indicated that snakes in the wild may harbor the virus through winter hibernation acting as a bridge to the next season. The virus is capable of infecting mammals, birds, amphibians and reptiles. The virus causes severe illness in humans and horses, although both are considered "dead-end" hosts for the virus, as the viral load is insufficient to be transmitted to mosquitoes, furthering the spread of disease. Aedes spp. or Coquillettidia spp. are the most likely mosquito vectors that pass the virus from birds to humans.
The virus can be found in the eastern, Gulf and north-central areas of the United States. It is also in regions of Central and South America and the Caribbean. Most activity occurs between May and August but it can be seen throughout the year in Florida. 
Typically one or two human cases are reported each year in Florida (range 0-5).  The state averages over 60 reported cases of equine EEE each year. In years when conditions favor the spread of the EEE, the number of reported equine cases can exceed 200. EEEV is not believed to have the potential to cause a human epidemic in Florida.