Skip Global navigation and goto content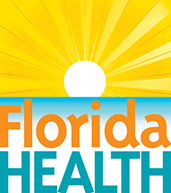 It's a New Day in Public Health.
The Florida Department of Health works to protect, promote & improve the health of all people in Florida through integrated state, county & community efforts.
Skip MegaMenu and goto content
Focus On
Contact: Florida Health
 

Mailing Address

Florida Health 

4052 Bald Cypress Way 

Tallahassee, FL 32399 
Focus On Topics from Prior Months:
Cancer
Injury, Safety & Violence
Sexually Transmitted Disease
Immunizations & Influenza
Suicide Prevention
Hepatitis A
Alzheimer's Disease and Related Dementias
Behavioral Health
Healthy Weight, Nutrition & Physical Activity
Health Equity
Since 2014, cancer has been the second leading cause of death in Florida, after heart disease. Recent data shows that in 2019, 45,562 Floridians died from cancer. Each year, over 110,000 new cases are diagnosed and reported to the state cancer registry, the Florida Cancer Data System.
Although cancer is the second leading cause of death, there are many kinds of cancers that contribute to this statistic. The greatest number of deaths are caused by these types of cancer, in descending order: lung cancer, colorectal cancer, pancreatic cancer, cancer of the female breast and prostate cancer.
The age-adjusted cancer death rate decreased from 154.3 per 100,000 population in 2014 to 142.8 in 2019; however, cancer incidence (new cases) did not. The age-adjusted cancer incidence rate in 2014 of 426.0 per 100,000 population increased to 440.9 by 2017 (latest data available).
Preventive health care services, such as screenings, can detect cancer before symptoms start; treatment is most beneficial when cancers are detected early. The most effective cancer screenings which have led to reduced deaths include screenings for breast, cervical, lung and colorectal cancers. Screening for skin cancer, specifically melanoma of the skin, and prostate cancer has contributed to the reduced morbidity and mortality due to cancer in Florida as well.
Did you know that men have higher cancer incidence and death rates from cancer compared to women? Black females have a lower cancer incidence than White females, but there is no significant difference in their death rates. Historically, Black men have had both a higher incidence and death rate due to cancer than White men. In recent years, the gap has decreased.
2017 Age-Adjusted Cancer Rates
Incidence1
Deaths2
Male: 473.1
Male: 178.1
Female: 417.9
Female. 126.7
Black females: 364.3
Black females: 130.2
White females: 418.3
White females: 126.9
Black males: 432.2
Black males: 190.2
White males: 465.7
White males: 177.9
Rates are age-adjusted per 100,000 population.
The State Health Improvement Plan aims to reduce cancer incidence and increase cancer survival. FLHealthCHARTS.com offers additional information through its cancer incidence and death indicators as well as the death query system. To learn more about cancer control efforts in Florida, please visit this page: http://www.floridahealth.gov/diseases-and-conditions/cancer/cancer-control-florida.html
References
Florida Annual Cancer Report: 2017 Incidence and Mortality. Tallahassee: Florida Department of Health, https://fcds.med.miami.edu/inc/publications.shtml
Unintentional injuries are the fourth leading cause of death in Florida overall after heart disease, cancer and stroke. Unintentional injuries include other events such as falls, drowning, and car crashes. Intentional injuries include events such as homicide or suicide. Overall, suicides are the eighth leading cause of death, while homicides are the fifteenth leading cause of death in Florida.
Unintentional injuries such as falls and motor vehicle crashes, and intentional injuries such as intimate partner violence are a major cause of death for people ages 1 to 44; however, most injuries are predictable and preventable. In 2019, unintentional injuries were the fourth leading cause of death overall after heart disease, cancer and stroke, accounting for 13,213 deaths while suicides were the eighth leading cause with 3,427 deaths. Including all injury deaths, both unintentional and intentional, over 18,100 Floridians lost their lives. Moreover, injury caused 144,050 hospitalizations and 1,891,631 emergency department visits.
For this reason, Florida's State Health Improvement Plan is working to prevent and reduce unintentional and intentional injuries and deaths in Florida. Specific strategies include:
promoting evidence-based falls prevention programs serving elders,
preventing child drowning,
addressing violence through partnerships that focus on common risk and protective factors,
improving the transportation network to reduce motor vehicle fatalities and injuries on our streets and highways, and
decreasing morbidity and mortality from injury through effective support and monitoring of Emergency Medical Services (EMS) and Trauma Systems of Care.
Recently the Injury, Safety and Violence priority area workgroup invited the Behavioral Health workgroup to begin a discussion on overlapping goals, including suicide prevention, drug use, and Adverse Childhood Experiences (ACEs).
FLHealthCHARTS.com offers additional information through its Fatal Injury, Non-Fatal Injury Dashboard, Non-Fatal Injury Hospitalization, and Non-Fatal Injury Emergency Department Visit Reports. To learn more about the Florida Department of Health's Violence and Injury Prevention Section and its priorities, please visit this page: http://www.floridahealth.gov/programs-and-services/prevention/injury-prevention/index.html.
Syphilis is a sexually transmitted disease caused by the bacterium treponema pallidum. It has often been called "the great imitator" because so many signs and symptoms are indistinguishable from those of other diseases. When not adequately treated, syphilis can lead to visual impairment, hearing loss, stroke, and other neurological problems. Congenital syphilis is a severe, disabling, and often life-threatening infection seen in infants. A pregnant mother who has syphilis can transmit the disease through the placenta to the unborn infant. Congenital syphilis can cause miscarriage, stillbirth, or early infant death, and infected infants can experience lifelong physical and neurologic problems. Florida reports cases of congenital syphilis based on a standardized surveillance case definition developed by the Council of State and Territorial Epidemiologists.
The Centers for Disease Control and Prevention (CDC) reported increases in syphilis nearly every year since 2001. In 2018, Florida's primary and secondary syphilis (syphilis that is infectious) rate was 13.7 per 100,000 population, surpassed only by six other states: Louisiana (14.3), New Mexico (14.9), Georgia (15.4), Alabama (15.5), California (19.2) and Nevada (22.7). 1
Florida's syphilis rates are increasing. Early syphilis (syphilis acquired within a year) rates increased, from 8.3 per 100,000 population in 2006 to 34.8 in 2019 (Figure 1). Among males ages 15–44, rates of total syphilis increased from 42.4 per 100,000 population in 2006 to 176.0 in 2019; among females, rates increased from 19.1 per 100,000 population to 46.3 in 2019 (Figure 2). Florida's congenital syphilis rates have increased from 8.8 per 100,000 live births and fetal deaths in 2006 to 65.9 in 2019 (Figure 3).
The Florida Department of Health, in partnership with the CDC; Healthy Start Coalitions of Miami-Dade, Broward, Orange and Duval Counties; The Gay, Lesbian, Bisexual, Transgender, Queer Center of Central Florida; BLISS Healthcare Services and Florida Department of Education, are working to reduce syphilis rates. Florida's State Health Improvement Plan includes objectives for reducing rates of early syphilis, syphilis cases among women of reproductive age (15–44), and congenital syphilis cases.
Figure 1. Early Syphilis


Source: FLHealthCHARTS.com
Figure 2. Total Syphilis


Source: FLHealthCHARTS.com
Figure 3. Congenital Syphilis


Source: FLHealthCHARTS.com
Learn More
Florida
Vaccination protects adults and children from serious disease. Being immunized also reduces the risk of complications from certain diseases, especially among those with compromised immune systems, by reducing the chance of passing on serious diseases to others. The World Health Organization cites multiple benefits of vaccination including elimination of diseases, reduction of morbidity and complications, protection of the unvaccinated population and prevention of related diseases and certain cancers. As the 2020 flu season approaches, the Centers for Disease Control and Prevention is recommending early flu vaccine for children 6 months through 8 years of age who need 2 doses and later vaccinations (starting September) for older adults.
Florida's State Health Improvement Plan addresses vaccination and influenza as a priority, and we are working toward improving access to vaccines across the lifespan. Specific objectives focus on improving access to vaccines for pregnant women, infants, children and teens. Approximately 83.5% of 2-year olds received the basic vaccine series, and 93.5% and 96.1% of kindergarten and 7th grade students, respectively, were up to date with recommended vaccines during school year 2019-20.
Learn More
Florida