skip to content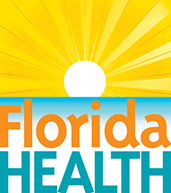 It's a New Day in Public Health.
The Florida Department of Health works to protect, promote & improve the health of all people in Florida through integrated state, county, & community efforts.
skip to content
Apostille/Exemplified Certificates
Florida Dept. of Health, Bureau of Vital Statistics
An Apostille is a certification provided under the Hague convention of 1961 for authenticating documents for use in foreign countries.  An Exemplified certification covers those countries who did not sign the Hague Treaty. 
The sole function of the Apostille or Exemplified certificate is to certify the authenticity of the signature of the document.  In Florida, the Apostille or Exemplified certificate contains the original signature of the State Registrar and the Secretary of State.
You can have a Florida vital record certification of birth, death, marriage or divorce certified as an Apostille or Exemplified by the Florida Department of State.
Complete the application below for the vital record needed. 
This is the only application for certifications to be processed as Apostille or Exemplified.
Please provide as much information as is known to you. 
NOTE:  It is important that you read the front and back of the application before completing.
DH726A Apostille Birth Application (English 887kb pdf)
DH727A Apostille Death Application (English 1.20mb pdf)
DH261A Apostille Marriage Application (English 644kb pdf) 
DH260A Apostille Dissolution Application (English 811kb pdf)
DH1958 Affidavit to Release Birth Certificate (English 44kb pdf)
DH1959 Affidavit to Release Death Certificate with Cause of Death (English 90kb pdf)
Include correct payment by check or money order made out to Vital Statistics;
If a Birth certification or Death with Cause of Death is requested, you must be an eligible person as defined in Florida Statute 382.025 (see eligibility info on our birth page) and include a copy of a valid current PICTURE ID such as Driver's License, State Identification Card, Passport, and/or Military Identification Card;
Mail completed & signed application, payment and ID (if ordering from the state office) to:
Bureau of Vital Statistics
P.O. Box
210

Jacksonville, Florida 32231-0042
(physical location is 1217 North Pearl Street.  Zip 32202)
The certification you receive from our office will not yet be an Apostille or Exemplified. 
You will need to forward the certificate to the Florida Department of State, clearly stating that it is for certification as Apostille or Exemplified and what country it is for.  The fee to the Department of State is $10 per certificate.
The address for mailing to the DOS is: 
Department of State, Division of Corporations, Apostille Certification,
P.O. Box
6800,
Tallahassee, FL  32314-6800;
telephone (850) 245-6945. 
If walk in service or using a courier delivery
Department of State, Division of Corporations, Apostille Certification,
Clifton
Building, 2661 Executive Center Circle,
Tallahassee, FL  32301.
Under Florida law, e-mail addresses are public records. If you do not want your e-mail address released in response to a public records request, do not send electronic mail to this entity. Instead, contact this office by phone or in writing.
We urge you visit their website at www.dos.myflorida.com for information you will need regarding their requirements, processing time, fees, etc.  For additional assistance you may call (904) 359-6900 extension 9006 or e-mail us at: VitalStats@FLHealth.gov