skip to content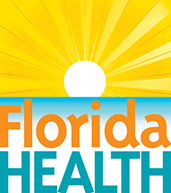 It's a New Day in Public Health.
The Florida Department of Health works to protect, promote & improve the health of all people in Florida through integrated state, county, & community efforts.
skip to content
Adult Cystic Fibrosis Program
Contact the Florida Health
 

Mailing Address

Florida Health 

4052 Bald Cypress Way 

Tallahassee, FL 32399 
Home and Community-Based Services Waivers programs are the federally approved Medicaid programs authorized by Title XIX of the Social Security Act, Section 1915(c) that provide services in the home for persons who would otherwise require institutional care in a hospital, nursing facility, or intermediate care facility. 
In Florida, there are over 150 adult individuals with Cystic Fibrosis.  This specific 1915(c) Medicaid Waiver is tailored to meet the needs of some of these adult individuals who have a diagnosis of Cystic Fibrosis and are at risk of requiring medical care without which, would put the individual at risk for hospitalization.  In order to provide the best possible care, Medicaid Waiver Specialists are strategically located throughout the State and charged with the oversight of the care provided to participants. Requirements for participants aged 18 or older are a diagnosis of cystic fibrosis and a determination of disability by the Social Security Administration. Applicants will also be required to apply for Medicaid if they are not currently enrolled in Medicaid, Our Medicaid Waiver Specialists will assist with this process if necessary.
Referrals for this program may be self referrals. Additionally, referrals will be accepted from family members or any health care professional. The number for the BSCIP Central Registry is 1-800-342-0778. There must also be a reasonable expectation that with the provision of appropriate services and supports, the person can return to a community-based setting, and function independently
What is Cystic Fibrosis?
Cystic Fibrosis is a life-threatening genetic disease that causes mucous to build up and clog some organs in the body.  This leads to problems in the lungs and digestive system.  Many people with CF have lung infections and inflammation, swelling.  These slowly damage the lungs, reducing the ability to provide oxygen to the body.  Digestive problems prevent people with CF from absorbing food, making it difficult to grow normally and keep a healthy body weight.  CF affects all racial and ethnic groups.  However, it is more common among Caucasians.  An estimated 30,000 people in the United States have the disease. 
What Happens?
Glands in the body that usually produce thin, slippery secretions like sweat, mucous, tears, saliva, or digestive juices, produce thick, sticky secretions instead.   These thick sticky secretions plug up the ducts that should carry the secretions either outside of the body, or into a hollow organ like the lungs or intestines, oftentimes adversely affecting vital body functions such as breathing, or digestion. 
What Can Be Done?
The Adult Cystic Fibrosis Medicaid Waiver was designed with specific core- services to help alleviate the natural by-products of CF, and maintain vital enzymes, minerals and supplements to help sustain the individual with CF, while living safely in their home.  The more people are diagnosed, they are treated sooner, and living longer. 
How Do I Know If I Have CF?
A suspicion of CF occurs when some of these symptoms are present:
     * Persistent cough, wheezing or recurrent pneumonia:.
     * Good appetite, but poor weight gain;
     * Loose, bad-smelling bowel movements;
     * A salty taste to the skin; or
     * Clubbing of the fingertips.
What CF Is Not
     * CF is not at all contagious;
     * CF does not affect the brain;
     * CF has no cure at this time. However, with good healthcare and treatment, most individuals with CF grow up and lead full lives;
     * CF is not a new disease. In 1936, Dr. Guido Franconi of Switzerland first described Cystic Fibrosis of the pancreas;
    
Eligibility Requirements
     * Florida residents age 18 and over;
     * Must be referred to the BSCIP Central Registry;
     * Diagnosed with cystic fibrosis and meeting "at risk of hospitalization" level of care;
     * Must be medically stable; and
     * Must be financially eligible for Florida Medicaid.
How Can I Apply For The ACF Program:
An individual may be referred to the waiver program from a variety of sources but must enter application through the BSCIP Central Registry.. It is here that important facts and data are assimilated and then sent to the respective Medicaid Waiver Specialist who will oversee your plan of care and medically necessary services. Within ten days from your central registry intake, Medicaid Waiver Specialist will ask that you submit the following:
1. A completed and signed Adult Cystic Fibrosis Medicaid Waiver program recipient application for Participation;
2. The name, address and telephone number of applicant's physician who will be contacted to completed and sign the ACF Physician Referral and Request for Level of Care Determination Form.