skip to content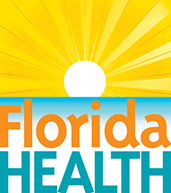 It's a New Day in Public Health.
The Florida Department of Health works to protect, promote & improve the health of all people in Florida through integrated state, county, & community efforts.
skip to content
AIDS Insurance Continuation Program
HIV/AIDS
Mailing Address

HIV/AIDS Section

4052 Bald Cypress Way

Tallahassee, FL 32399
AIDS Insurance Continuation Program
AICP policy updates and memoranda from the HIV/AIDS and Hepatitis Section
(Formerly known as the Bureau of HIV/AIDS)
AICP Special Services Policy
AICP Medicaid Medicare and Supplemental Policy
Policy Update for AICP Clients not having Medicare Part B Coverage
AICP Waiver for Medicare Part B Eligible Clients
As a result of additional program funding, the Florida Department of Health, and the Health Council of South Florida, Inc. (Health Council) were able to re-open AICP to all new applicants as of December 2011.  At that time, AICP began enrolling all applicants on the AICP Delay-In-Service Waitlist and opened the program to approximately 32 new clients per month. The Health Council continues to monitor the program on a month-to-month basis to determine if additional applicants can be enrolled into the program.
AICP Special Services are open to all clients, both newly enrolled and those previously receiving premium-only assistance. The newly enrolled AICP Special Services clients are able to receive assistance with drug co-payments for current AIDS Drug Assistance Program (ADAP) formulary medications only (please see the AICP Special Services Policy update 1-20-12 above, as well as the ADAP formulary:
Due to federal grant requirements, the Program must ensure that Ryan White is the payer of last resort. In accordance with this directive from the Health Resources and Services Administration, AICP clients who are able to access Medicaid and/or Medicare are no longer eligible for AICP, as of July 1, 2012 (see the above policy memorandums: AICP Medicaid Medicare and Supplemental Policy Memo (03-22-12); Policy Update for AICP Clients not having Medicare Part B Coverage 6-7-12; AICP Waiver for Medicare Part B Eligible Clients).
What is the AIDS Insurance Continuation Program?
AICP is a statewide program for persons who are diagnosed with AIDS or are HIV positive with symptoms and who, because of their illness, are unable to maintain their private health insurance coverage. The program makes direct payments (up to $750/month) to each client's employer or insurance company for the continuation of medical, dental, mental health and optical coverage.  AICP does not pay for disability or life insurance. 
The AICP will also pay any fees associated with conversion of a COBRA policy to an individual policy or policy upgrades.  The program will also pay client co-payments and deductibles on an as-needed basis depending on the availability of funds.*
The AICP is funded by Florida's Department of Health through a combination of federal and state monies.  The program is managed by the Health Council of South Florida, Inc., a private, nonprofit health planning agency.  It is administered through local community-based organizations (CBOs).
Who benefits from the AICP?
The AICP benefits participants, health care providers and the government. Participants are able to remain under the care of their doctors without worrying that they will be forced to accept alternative coverage, such as Medicaid. Also, since AICP clients retain their private insurance, they generally have greater access to various HIV/AIDS treatments. Providers such as doctors and hospitals also benefit from the AICP because private health insurance companies tend to offer higher payment rates than public programs.
The Government, and thus the public, achieves savings as a result of the AICP. Insurance companies continue to pay for actual health care and treatment, while the Program pays for each AICP client's insurance premium. This relieves the public from paying the full cost of HIV/AIDS care.
Who qualifies for the AICP?
Depending on the availability of funds, the AICP is open to those persons who meet all of the following requirements:
Receive a Notice of Eligibility for the HIV/AIDS Patient Care Programs.
HIV/AIDS Patient Care Programs eligibility rules
Diagnosis of AIDS, or HIV positive with symptoms
Currently covered by private health insurance
 Please note: Florida has a very broad public records law. Most written communications to or from state officials regarding state business are public records available to the public and media upon request. Your e-mail communications may therefore be subject to public disclosure.
*This information, program specifications detailed on this page and criteria for program eligibility are subject to change without prior notice. For the most up to date information and direct assistance, please contact your local AICP enrollment site.
Persons who believe they meet these requirements may apply for enrollment at one of the CBOs listed below.
For more information about the AICP, please call, email or write: 
Nicole  A. Marriott, Community Health Specialist
or Francia Alcala, AICP Enrollment Coordinator
Health Council of South Florida, Inc.
8095 N.W. 12th Street, Suite 300
Miami, FL 33126
(305) 592-1452
website:
www.healthcouncil.org