skip to content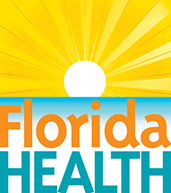 It's a New Day in Public Health.
The Florida Department of Health works to protect, promote & improve the health of all people in Florida through integrated state, county & community efforts.
Skip MegaMenu and goto content
Interventions For High Risk Negatives
HIV/AIDS
 

Mailing Address

HIV/AIDS Section 

4052 Bald Cypress Way 

Tallahassee, FL 32399 
Interventions for High-Risk Negatives
*All links open in a new window
Adult Identity Mentoring (AIM) is a ten-session, group-level, school-based intervention targeting African American (and, potentially, Latino) youth designed to promote abstinence through the identification of possible future selves. The intervention, which encourages students to articulate personal goals and then teaches them the skills required to achieve those goals, can be effective in helping at-risk youth delay the initiation of sex.
B.A.R.T. (Becoming A Responsible Teen) is a group-level, education and behavior skills training intervention designed to reduce risky sexual behaviors and improve safer sex skills among African American adolescents. The 8 intervention sessions, delivered to groups of 5-15 youth, provide information on HIV and related risk behaviors and the importance of abstinence and risk reduction.

Blood Lines is a group-level, two-hour video discussion session designed to provide information to youth about HIV prevention, transmission and testing. A trained fa­cilitator will follow a step-by-step process for showing and processing the video. Activities to enhance learn­ing after the discussion are also provided. The activities are designed to reinforce important HIV prevention mes­sages. The session is designed for groups of 6-25 teens. Learn more about the video at http://www.blood-lines.org/synopsis.html.
Community PROMISE (Peers Reaching Out and Modeling Intervention Strategies) is a community-level intervention model that is effective with any high-risk population in which there are established social networks.  This intervention focuses on the influencing risk factors that put members of a specific population at risk for HIV and uses peer advocates to distribute role model stories within targeted communities.
Connect is a six session, relationship-based intervention, intended for heterosexual men and/or women 18 years or older and their main sexual partner that teaches couples techniques and skills to enhance the quality of their relationship, communication, and shared commitment to safer behaviors. The program is based on the AIDS Risk Reduction Model, which organizes behavior change into three phases: recognizing risk, committing to change, and acting on strategies; and on the Ecological Perspective which emphasizes the personal, relational, and societal influences on behavior.
CRCS (Comprehensive Risk Counseling and Services) is an individual-level intervention, formerly referred to as Prevention Case Management, designed to help HIV-positive and HIV-negative persons who are at high risk for HIV transmission or acquisition to reduce risk behaviors and address the psychosocial and medical needs (i.e., "Life Plus" issues) that contribute to risk behavior or poor health outcomes.
¡Cuídate! (Take Care of Yourself) is a small-group, culturally based intervention to reduce HIV sexual risk among Latino youth. The intervention consists of six 60-minute modules delivered to small, mixed-gender groups. ¡Cuídate! incorporates salient aspects of Latino culture, including familialism (i.e., the importance of family) and gender-role expectations (i.e., machismo, which is described as the man's responsibility in caring for and protecting one's partner and family). These cultural beliefs are used to frame abstinence and condom use as culturally accepted and effective ways to prevent sexually transmitted diseases, including HIV. Through the use of role plays, videos, music, interactive games and hands-on practice, ¡Cuídate! addresses the building of HIV knowledge, understanding vulnerability to HIV infection, identifying attitudes and beliefs about HIV and safe sex, and increasing self-efficacy and skills for correct condom use, negotiating abstinence, and negotiating safer sex practices. The intervention curriculum is available in English and Spanish.
d-Up: Defend Yourself! is a community-level intervention for black men who have sex with men (MSM). D-up! Is a cultural adaptation of the Popular Opinion Leader (POL) intervention and is designed to change social norms and perceptions of black MSM regarding condom use.
Focus on Youth + ImPACT (FOY) is a group and community-level intervention that provides youth with the skills and knowledge they need to protect themselves from HIV and other STDs.  The curriculum, founded on the Protection Motivation Theory, uses fun, interactive activities, such as games, role plays and discussions to convey prevention knowledge and skills.  There is also a short component for parents, Informed Parents and Children Together (ImPACT) that assists them in areas such as parental monitoring and effective communication.
Get Real About AIDS is a skills-based, HIV risk reduction education curriculum, designed for middle and high school students.  It consists of 15 sessions, delivered over consecutive days, and utilizes interactive activities, discussion, role-playing, simulation, and videos to give teens the knowledge and skills to reduce their risk of HIV infection.  The overall goal of Get Real About AIDS is to reduce sexual risk behaviors by delaying the initiation of sex.  The program goal for youth who choose to have sex is to encourage them to abstain from drug use, to use condoms consistently and correctly, practice monogamy, and get tested for HIV.
Holistic Health Recovery Program (HHRP) is a 12-session, manual-guided, group-level intervention for HIV positive and HIV negative injection drug users. The intervention is based on the Information, Motivation, Behavior (IMB) model of behavior change to promote health, and improve quality of life. CDC does not offer trainings for HHRP; however, the intervention implementation materials are available for download.
Making Proud Choices! A Safer Sex Approach to STDs, Teen Pregnancy, and HIV is an eight module curriculum that provides young adolescents with the knowledge, confidence and skills necessary to reduce their risk of sexually transmitted diseases (STDs), HIV and pregnancy by abstaining from sex or using condoms if they choose to have sex. It is based on cognitive-behavioral theories, focus groups and the authors' extensive experience working with youth. Making Proud Choices! is an adaptation and extension of the original Be Proud! Be Responsible! Curriculum in that it integrates teen pregnancy prevention along with HIV/STD prevention.
Many Men, Many Voices (3MV) is a group-level intervention program designed to prevent HIV and sexually transmitted diseases among black men who have sex with men (MSM) who may or may not identify themselves as gay.  The intervention addresses factors that influence the behavior of black MSM:  cultural, social, and religious norms; interactions between HIV and other sexually transmitted diseases; sexual relationship dynamics; and the social influences that racism and homophobia have on HIV risk behaviors.

MIP (Modelo de Intervencion Psycomedica) is an individual-level, intensive HIV prevention intervention for active injection and non-injection drug users that integrates community-based recruitment, individualized counseling and comprehensive case management to facilitate behavior change that leads to an overall healthier life for the participant.

Mpowerment is an intervention led by a core group of 10-15 young gay men (ages 18-29) from the community and paid staff. The objective is to establish a community organizing process for diffusion of risk reduction norms, those supportive of safe-sex behavior.  The young gay men, along with other volunteers, design and carry out all project activities.  This intervention is designed for young MSM.
NIA is a video-based motivational skills-building small-group intervention consisting of 6-10 participants in each group. The intervention includes videos, movie clips, and discussion to educate men about HIV/AIDS, elevate their mood, and entertain them while reinforcing information and motivating behavior change.
Personalized Cognitive Counseling (PCC) (previously referred to as Self-Justifications Counseling) is an individual-level, single session counseling intervention designed to reduce unprotected anal intercourse among men who have sex with men (MSM) who are repeat testers for HIV. It focuses on the person's self-justifications (thoughts, attitudes, and beliefs) he uses when deciding whether or not to engage in high risk sexual behavior. PCC is a 30-50 min. intervention conducted as a component of HIV counseling and testing.
Popular Opinion Leader (POL) is a community-level HIV prevention intervention designed to identify, enlist, and train opinion leaders to encourage safer sexual norms and behaviors within their social networks of friends and acquaintances through risk reduction conversations. Usually, the target is one risk-influencing factor or community norm.
Project START is an individual-level, multi-session intervention for people being released from a correctional facility and returning to the community. It is based on the conceptual framework of Incremental Risk Reduction, and focuses on increasing clients' awareness of their HIV, STI, and Hepatitis risk behaviors after release and providing them with tools and resources to reduce their risk.
Real AIDS Prevention Project (RAPP) is a community-level HIV prevention intervention designed to help sexually active women and their male partners reduce their risk for HIV infection.  The objectives of this intervention are to increase condom use by women and their partners, change community norms so that practicing safer sex is the acceptable norm, and involve as many people in the community as possible.  The intervention relies on peer-led activities, including: outreach/one-on-one brief conversations with brochures and role model stories, referrals, and condom distribution; small group safer sex discussions/gatherings, and presentations.
RESPECT is a one-on-one, client-focused HIV/STD prevention counseling intervention, consisting of 2 brief interactive counseling sessions. In the first session (20 minutes) of the brief intervention, HIV counselors help STD clinic patients to identify personal risk factors and barriers to risk reduction and work with patients to develop an achievable personalized risk-reduction plan.
Safe in the City (SITC) is a 23-minute HIV/STD prevention video for STD clinic waiting rooms that aims to increase condom use and other safer sex behaviors. This video has been shown to be effective in reducing STDs among diverse groups of STD clinic patients. SITC also can be used as an alternate video in the VOICES/VOCES intervention. SITC does not require training to implement. Materials are available for download.
Safety Counts is a client-centered intervention for users of illicit drugs (injection or non-injection drugs) that aims to reduce high-risk drug use and sexual behaviors that are related to the transmission of HIV and Hepatitis. The intervention is a behaviorally focused, seven-session intervention, including both structured and unstructured activities in group and individual settings over four to six months.  The intervention can be implemented with both HIV-negative and HIV-positive clients.  
Self-Help in Eliminating Life-threatening Diseases (SHIELD): Training Peer Educators to Conduct HIV Prevention is a group-level, six-session (plus pre-program contact) intervention that trains current and former drug users to be Peer Educators who share HIV prevention information with people in their social networks (e.g., friends,  family, sex partners, etc.). The target population is male and female adults (18 years older) who are current or former "hard" drug users (heroin, cocaine, and crack) who interact with other drug users. The intervention can be delivered with clients who are HIV positive and HIV-negative. The SHIELD intervention is based on several theories – Social Cognitive Theory, Social Identity Theory, Cognitive Dissonance (or inconsistency) Theory, and Social Influence Theory.
SEPA (Salud, Educación, Prevencion y Autocuidado) is a six-session, culturally-tailored, small-group, skills building intervention designed to prevent high-risk sexual behaviors among low-income Mexican and Puerto Rican women. The intervention, delivered to groups of 11-13 women, promotes self-efficacy, builds skills and focuses on topics including: HIV/AIDS in the community, human anatomy and sexuality, education about HIV and other STDs, condom use, negotiation of safer sex, and preventing domestic violence.
SiHLE (Sistering, Informing, Healing, Learning, and Empowering) is a small group, skills training intervention to reduce risky sex behavior among African-American adolescent females (ages 14-18). Through interactive discussions in groups of 10-12 girls, the intervention emphasizes ethnic and gender pride, and enhances awareness of HIV risk reduction strategies such as abstaining from sex, using condoms consistently, and having fewer sex partners.
Sisters Informing Sisters about Topics on AIDS (SISTA) is a peer-led, skill-building intervention project to prevent HIV infection in African American women that includes discussions of self-esteem, relationships, and sexual health.  The goal of SISTA is to reduce sexual risk behavior of heterosexually active African American women at highest risk of HIV. 
Sister-to-Sister is a brief (20-minute), one-on-one, skill-based HIV/STD risk-reduction behavioral intervention for sexually active African American women 18 to 45 years old that is delivered during the course of a routine medical visit. Sister-to-Sister is designed to provide intensive, culturally sensitive health information to empower and educate women in a clinical setting; help women understand HIV/STD risk behaviors; and enhance women's knowledge, beliefs, motivation, confidence, and skills to help them make behavioral changes that will reduce their risk.
Street Smart is an intensive program to prevent HIV/AIDS and other sexually transmitted diseases among homeless and runaway youth (11-18 years of age) whose behaviors place them at very high risk of becoming infected.  The goal of this intervention is to reduce unprotected sex, numbers of sex partners, and substance use among runaway youth.
TLC (Together Learning Choices) is a small-group intervention designed for youth and young adults living with HIV. TLC consists of 2 modules: Stay Healthy and Act Safe. The Stay Healthy module consists of 12 sessions to promote positive health behaviors. Intervention sessions are focused on coping with learning one's seropositive status, addressing issues of disclosure, and helping youth to implement new daily routines to stay healthy and actively participate in health care decisions.
Video Opportunities for Innovative Condom Education and Safer Sex (VOICES/VOCES) is implemented to encourage condom use and improve condom negotiation skills among African American and Latino men and women.  This single session, video-based program uses role-playing and discussions to assist in the development of safer sex skills. Florida-developed videos and clips are available for other target populations.