skip to content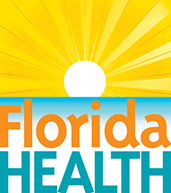 It's a New Day in Public Health.
The Florida Department of Health works to protect, promote & improve the health of all people in Florida through integrated state, county & community efforts.
Skip MegaMenu and goto content
Interventions For Positive
HIV/AIDS
 

Mailing Address

HIV/AIDS Section 

4052 Bald Cypress Way 

Tallahassee, FL 32399 
Interventions for HIV-Positive Individuals
Please note: Florida has a very broad public records law. Most written communications to or from state officials regarding state business are public records available to the public and media upon request. Your e-mail communications may therefore be subject to public disclosure.
Antiretroviral Treatment and Access to Services (ARTAS) is an individual-level, multi-session, time-limited intervention to link individuals who have been recently diagnosed with HIV to medical care. ARTAS is based on the Strengths-based Case Management (SBCM) model, which is rooted in Social Cognitive Theory (particularly self-efficacy) and Humanistic Psychology. SBCM is a case management model that encourages the client to identify and use personal strengths; create goals for himself/herself; and establish an effective, working relationship with the Linkage Coordinator (LC).
CRCS (Comprehensive Risk Counseling and Services) is an individual-level intervention, formerly referred to as Prevention Case Management, designed to help HIV-positive and HIV-negative persons who are at high risk for HIV transmission or acquisition to reduce risk behaviors and address the psychosocial and medical needs (i.e.Life Plus issues) that contribute to risk behavior or poor health outcomes.
CLEAR (Choosing Life: Empowerment! Actions! Results!) is a 3-module intervention that is delivered in one-on-one sessions to young people living with HIV. Each of the 3 modules is comprised of 6 sessions that focuses on different target behaviors.
Healthy Relationships
Healthy Relationships is a multiple session, small group intervention for men and women living with HIV/AIDS. This intervention focuses on building skills related to problem solving, decision making, self-efficacy, and positive expectations.
Learning Immune Function Enhancement (L.I.F.E.) is a self-management and health-enhancement program based on biological, psychological, and social cofactors for people living with HIV/AIDS. L.I.F.E. is designed to address the power that social relationships and psychological issues have on physical health.

Partnership for Health (PfH) is a single-session, clinic-based intervention that targets HIV-positive patients at the time of their medical visit. The program is designed to improve patient-provider communication about safe sex, disclosure of HIV serostatus, and HIV prevention.
Safety Counts is a client-centered intervention for users of illicit drugs (injection or non-injection drugs) that aims to reduce high-risk drug use and sexual behaviors that are related to the transmission of HIV and Hepatitis. The intervention is a behaviorally focused, seven-session intervention, including both structured and unstructured activities in group and individual settings over four to six months. The intervention can be implemented with both HIV-negative and HIV-positive clients.

Self-Help in Eliminating Life-threatening Diseases (SHIELD): Training Peer Educators to Conduct HIV Prevention is a group-level, six-session (plus pre-program contact) intervention that trains current and former drug users to be Peer Educators who share HIV prevention information with people in their social networks (e.g., friends, family, sex partners, etc.). The target population is male and female adults (18 years older) who are current or former "hard" drug users (heroin, cocaine, and crack) who interact with other drug users. The intervention can be delivered with clients who are HIV positive and HIV-negative. The SHIELD intervention is based on several theories  Social Cognitive Theory, Social Identity Theory, Cognitive Dissonance (or inconsistency) Theory, and Social Influence Theory.
WiLLOW (Women Involved in Life Learning from Other Women) is a small group, skills-training intervention for women living with HIV. Through interactive discussions within groups of 8-10 women, the intervention emphasizes gender pride and informs women how to identify and maintain supportive people in their social networks. The intervention enhances awareness of HIV transmission risk behaviors, discredits myths regarding HIV prevention for people living with HIV, teaches communication skills for negotiating safer sex, and reinforces the benefits of consistent condom use.
The Interdiction Project, TIP, is a clinic-based, individual-level prevention strategy for HIV-infected individuals. The project brings targeted prevention services to HIV-infected individuals and their sex partners, who present with a new STD, and/or a pattern of unprotected sex. A critical piece of TIP is the collaboration between HIV/AIDS, STD, and other health services programs. For more information Contact the Prevention Section or call 850-245-4424.