skip to content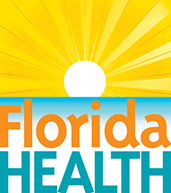 It's a New Day in Public Health.
The Florida Department of Health works to protect, promote & improve the health of all people in Florida through integrated state, county, & community efforts.
skip to content
Prevention Directors Office
HIV/AIDS
 

Mailing Address

HIV/AIDS Section 

4052 Bald Cypress Way 

Tallahassee, FL 32399 
HIV Prevention Director's Office
*Please note: Florida has a very broad public records law. Most written communications to or from state officials regarding state business are public records available to the public and media upon request. Your e-mail communications may therefore be subject to public disclosure
Acrobat reader* please note all files open in a new window and are less than 5mb in size
The Florida Department of Health, HIV/AIDS Section, Prevention Program receives approximately $34 million in federal funds from the Centers for Disease Control and Prevention (CDC) to implement high-impact HIV prevention for Florida's communities and populations at highest risk for HIV. Overarching goals include reducing the number of new HIV infections, increasing the proportion of HIV-infected persons who know their status, linking HIV-infected persons to care and support services, and reducing risk behaviors that may lead to HIV/STD infection. Florida's high-impact prevention (HIP) program is multi-faceted and includes HIV testing and linkage, comprehensive prevention with positives, retention and re-engagement in care, partner services, condom distribution, outreach (traditional and Internet-based), policy initiatives, corrections initiatives within jails and prisons, perinatal prevention efforts, integrated HIV planning, prevention for high-risk negatives, social marketing, media and mobilization, faith and business partnerships/initiatives, and pre-exposure prophylaxis (PrEP)/non-occupational post-exposure prophylaxis (nPEP).
The HIV Prevention Director provides oversight to the four teams and that make up the Prevention Program, as well as the Prevention Contract Coordinator and Program Assistant. Prevention teams include: Counseling and Testing, Linkage, Interventions and Community Engagement. The Prevention Contract Coordinator also reports directly to the prevention director and is responsible for ensuring prevention contracts are developed, amended and renewed on a timely basis, as well as providing technical assistance to local prevention contract managers around the state. The Prevention Program Assistant oversees day-to-day functions of the program, purchasing, scheduling, travel and condom distribution to local health departments. The Prevention Director oversees all state and federal grant applications, program budgets, prevention contracts, strategic planning and evaluation, among other duties. According to the CDC, it is estimated that 12.8% (or roughly one in eight) of persons living in the United States are unaware of their status. The data also show that persons living with HIV/AIDS are living longer, healthier lives due to advancements in treatment and care. Although we have made progress over the years in reducing transmission of HIV, we still have more work to do to get Florida to zero. There are many things Floridians and visitors can do to help in this effort- educate yourself; talk about HIV where you live, work, play and worship; get tested; and encourage others to do the same. It is so important that we all join together to end the spread of this preventable disease.
-          Mara Michniewicz, MPH, HIV Prevention Program Manager, HIV/AIDS Section
Research
The Florida Department of Health, HIV/AIDS is collaborating with the University of Miami and CDC to conduct National HIV Behavioral Surveillance (NHBS) NHBS is conducted in over 20 US metropolitan areas with high AIDS prevalence and involves a survey of high-risk populations: men who have sex with men (MSM), injection drug users (IDU), and heterosexuals at risk for infection (HET). NHBS activities are implemented in rotating cycles so that data are collected from each risk group approximately once every three years.  The study provides data on trends in 1) sexual and drug-use risk behaviors, 2) HIV prevalence and incidence, 3) HIV testing patterns, and 4) the use and impact of prevention services.  The overarching goal of NHBS is to help evaluate and direct local and national prevention efforts.  For more information on the study or to view findings by population, please see the behavioral surveillance website
Monitoring and Evaluation
The Prevention Section's Evaluation Consortium help monitor and evaluate statewide and local HIV prevention programs, including CBO demonstration projects.  These activities serve to assess and improve the quality of Florida's HIV prevention services.  For more information on monitoring and evaluation resources, technical assistance, the Evaluation Consortium, or demonstration projects, please see the monitoring and evaluation website. If you would like technical assistance on monitoring and evaluation, contact the prevention program or call (850) 245-4336