skip to content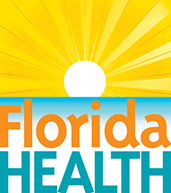 It's a New Day in Public Health.
The Florida Department of Health works to protect, promote & improve the health of all people in Florida through integrated state, county, & community efforts.
skip to content
Clostridium Difficile
Contact: Florida Health
 

Mailing Address

Florida Health 

4052 Bald Cypress Way 

Tallahassee, FL 32399 
According to the Centers for Disease Control and Prevention's (CDC) report Antibiotic Resistance Threats in the United States, 2013, Clostridium difficile infection (CDI) is one of three bacteria with a threat level of urgent, requiring immediate public health action to identify infections and limit transmission.  C. difficile is a bacterium that is naturally occurring in our intestines and thrives best in an environment without oxygen, like in a person's intestinal tract.  Infection is caused by toxins that C. difficile can produce resulting in inflammation of the colon and diarrhea.  Severe disease may result in pseudomembranous colitis, toxic megacolon, sepsis, and even death.  The CDC report estimates the number of deaths due to CDI each year is approximately 14,000.
PREVENTION STRATEGIES FOR PHYSICIANS AND HEALTH CARE PROVIDERS
TESTING STRATEGIES FOR PHYSICIANS AND HEALTH CARE PROVIDERS
RESOURCES
Key Prevention Strategies
Perform hand hygiene in compliance with CDC and the World Health Organization guidelines.
Presumptively implement contact isolation precautions for symptomatic patients (i.e. >3 unformed stools within 24 hours) pending confirmation of CDI.
If contact isolation precautions are not presumptively implemented, ensure rapid notification and implementation of isolation precautions for patients with positive lab results.
Extend contact isolation precautions beyond the duration of diarrhea.
If no private rooms are available, cohort patients with CDI and provide separate commodes.
Ensure proper cleaning of shared medical equipment and the patient care environment. Use an Environmental Protection Agency (EPA) approved sporicidal or bleach solution of 1 part bleach and 9 parts water.
Do not share rectal thermometers for CDI patients.
Educate health care personnel, housekeeping, administration, patients, and families on how to prevent the spread of CDI, including the use of gowns and gloves in patient-care areas and proper cleaning agents and cleaning procedures for equipment and patient care area.
Promote the judicious use of antibiotics.
CDI Laboratory Testing Strategies
It is important for facilities to educate clinicians on the type of test used at their facility to detect CDI and provide instructions for recommended testing practices for the lab test used.
Evaluate and optimize test ordering practices and diagnostic methods.
Restrict testing to unformed stool only unless ileus due to C. difficile is suspected.
Limit testing on patients at risk for CDI with >3 unformed stools within 24 hours.
If you have a negative test, repeat testing during the same episode of diarrhea is of limited value and should be discouraged.
If you have a positive test, repeat testing should not be used to guide duration of isolation or treatment.
Please note: EIA and GDH laboratory tests are not recommended as stand-alone testing methodologies to detect toxigenic C. difficile. The tests may be used as part of a multi-step testing process. For more information, please review the American Society for Microbiology Guidelines (2010) for C. difficile.
*Note: This page contains materials in the Portable Document Format (PDF). The free Acrobat Reader may be required to view these files.