Class of 2013 - 2015
Erika Cathey
Meri Phillips
Charlie Clark
Toni Hudson
Eboni Corprew
Diana Connor
Program Administrator: Katherine McCombs
Charlie Clark
Hometown: South Bend, IN
Graduate Degree: University of Minnesota, Epidemilogy, MPH
Undergraduate Degree: Indiana University, Microbiology, BS
Assigned to: Florida Department of Health Hillsborough County
Mentors: Mike Wiese, MPH, CPH and Warren McDougle, MPH
Participating in the Florida Epidemic Intelligence Service Fellowship Program will allow me to expand and build upon the skills I have developed during my undergraduate laboratory experience and graduate education in epidemiology and further my understanding of the relationships between state and local health departments. The Florida EIS Fellowship provides me with the opportunity to develop the wide range of skills needed to help identify and solve some of the problems facing public health today.
Projects/Activities:
Articles/Reports:
Eboni Corprew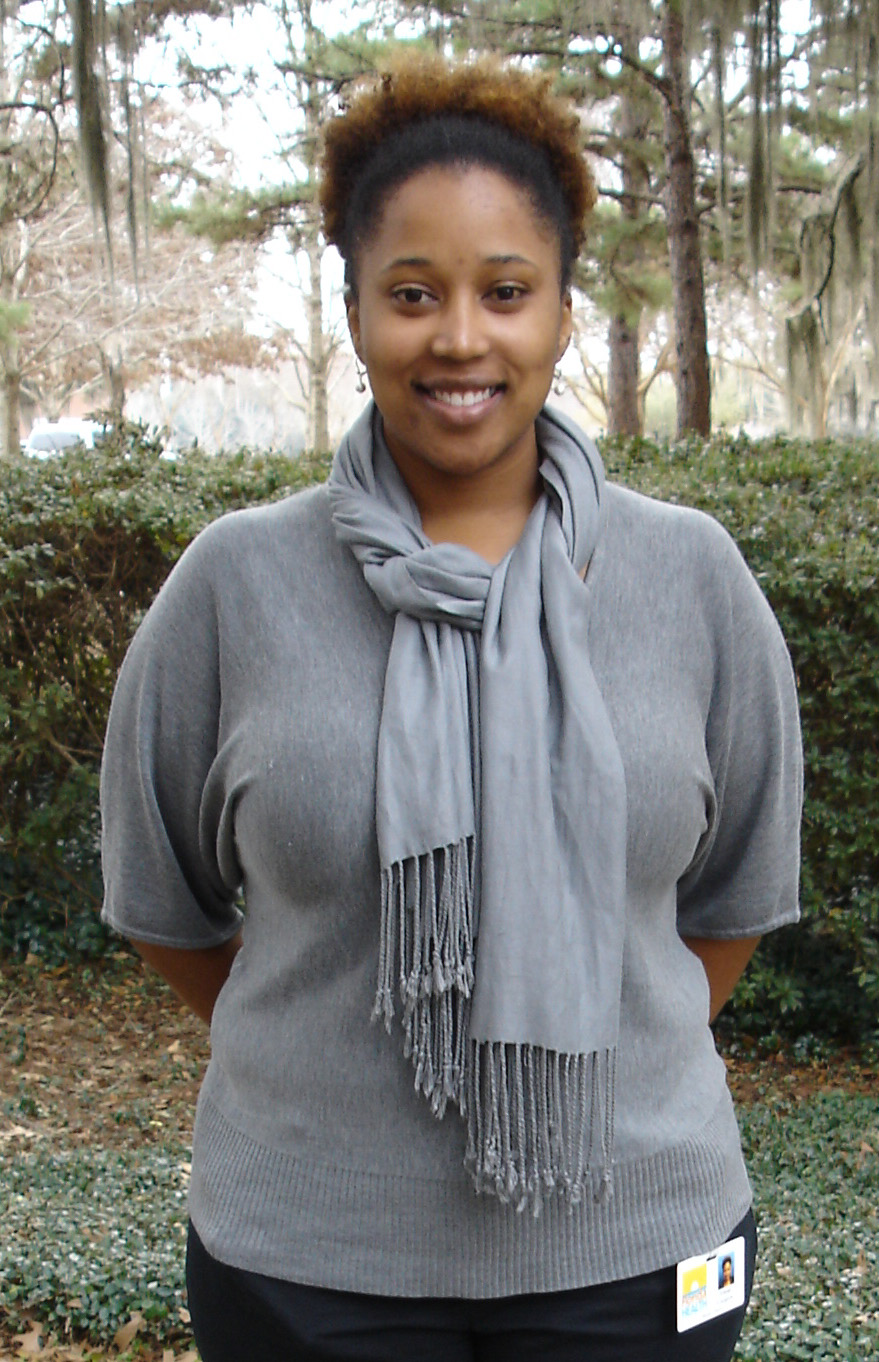 Hometown: Virginia Beach, VA
Graduate Degree: Eastern Virginia Medical School, MPH (Epidemiology)
Undergraduate Degree: Longwood University, BS (Biology/Chemistry)
Assigned to: Florida Department of Health Sarasota County
Mentors: Michael Drennon, MSPH and Christine Griffith, BA, RN
In addition to providing hands-on training with a practicing epidemiologist, the FL-EIS Program will allow me the opportunity to cultivate my skills in applied epidemiology while fostering professional relationships with other county and state public health experts.  I plan to utilize this opportunity and the diversity of Florida to link academic preparation with hands-on experience in applied epidemiology. This opportunity will provide a unique platform to contribute to the area of public health through professional collaborations, research and leadership.  
Projects/Activities: Outbreak & Case Investigations, Evaluation of Sarasota School Health Syndromic Surveillance System, Neonatal Abstinence Syndrome Project, Developing Reports
Articles/Reports:
Erika Cathey
Hometown:  Springfield, Missouri
Graduate Degree: University of Western Florida, MPH
Undergraduate Degree:  University of West Florida, BA (Anthropology)
Assigned to:  Florida Department of Health Okaloosa County
Mentors:  Karen Chapman, MD, MPH and Shaun May, MPH, CEPH
I chose the FL-EIS program because it is a great opportunity bridge the gap between my textbook knowledge of epidemiology and applied field epidemiology. The EIS Fellowship will provide me with a unique insight into epidemiology at the county, regional, and state level, and will allow me the opportunity to investigate a variety of reportable illnesses and episodic outbreaks. Additionally, this Fellowship will allow me to enhance my skills in disaster preparedness, infection control practices, and research publication/presentation. I am grateful to have this unique chance to learn and grow as an epidemiologist while positively impacting my local community.
Projects/Activities: Comprehensive Review of Vibrio infections in a 10 County along the Gulf Coast of Florida: 2004-1013, Case investigations including Campylobacteriosis, Cryptosporoidosis, Giardiasis, Salmonellosis, Pertussis, Shigellosis, Legionellosis, Varicella, and Lead Poisoning.
Articles/Reports: Pertussis Outbreak in a Daycare in Leon County, Florida 2013
Toni Hudson
Hometown: Coral Springs, Florida
Graduate Degree: Tulane University, MSPH
Undergraduate Degree: Georgetown University, BS (Human Science)
Assigned to:  Florida Department of Health Orange County
Mentors: Sarah Matthews, MPH and Kevin Sherin, MD, MPH                                                  
The FL-EIS program provides the opportunity to gain hands-on experience in applied epidemiology through mentoring and training from experts who are well versed in this field. Orange County will provide challenging and dynamic experiences in current and emerging health issues. These experiences will allow me to become a well-rounded public health practitioner with the epidemiological skills to serve others through surveillance, investigations, outreach and research. Ideally the training and experience I will gain will result in me being able to make recommendations for improvement to current policies that affect a community's well-being. Liaising with other counties, the state and federal entities will allow me to develop professional relationships and continue to enhance epidemiological capacity in Florida. I am looking forward to the next two years and I hope to have a positive, discernible, and effective impact as an EIS fellow.
Projects/Activities: Case & outbreak investigations and response, Vaccine Evaluation Project
Articles/Reports: 
Meri Phillips
Hometown: Macon, Georgia
Graduate Degree: Georgia Southern University, MPH (Environmental Health Sciences)
Undergraduate Degree:  Georgia College & State University, BS (Psychology), Minor (Health Education)
Mentors:  Eugenia Ngo-Seidel, MD, MPH and Kim Geib, DNP, ARNP                                         
The FL-EIS program is an innovative program that enables Fellows to gain hands-on experience in applied epidemiology by having the opportunity to interact with the community while having a symbiotic relationship with the state. By having this reciprocal exchange, I have had the opportunity to sharpen several skill sets acquired during my graduate course work and apply them to real life epidemiological investigations. Over the course of my next two years, I look forward to monitoring Nassau County's health status and mastering a multitude of invaluable qualities offered by my mentors that will enable me to be a competent public health professional. 
Projects/Activities: 
Articles/Reports:
Diana Connor
Hometown: Madison, WI
Graduate Degree: University of Pittsburgh, MPH
Undergraduate Degree: Arizona State University, BS (Biology), BS (Psychology), Minor (Anthropology)
Assigned to: Florida Department of Health Palm Beach County
Mentor: Dr. Robert Parkes, MD, MPH
One of the greatest challenges in career development is the opportunity to take academic knowledge and gain the skill to appropriately and effectively apply it to the real world. The Florida EIS fellowship program offers just that, and I am thrilled to be a part of it. Being a FL EIS fellow will integrate me in all of the imperative aspects of public health, from case findings and investigations, surveillance, outbreak investigations, to research in innovative public health solutions. I look most forward to gaining the skills of adaptation necessary for the practical application of public health in local communities.
Projects/Activities: 
Articles/Reports: