skip to content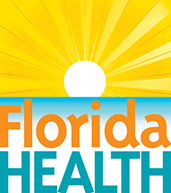 It's a New Day in Public Health.
The Florida Department of Health works to protect, promote & improve the health of all people in Florida through integrated state, county, & community efforts.
skip to content
Florida EIS Accomplishments
Contact the Florida Department of Health
Mailing Address

Florida Department of Health

4052 Bald Cypress Way

Tallahassee, FL 32399
Florida EIS Accomplishments
EIS Research Studies
Each Florida EIS class to date has participated in a research study related to health issues specific to residents and visitors of the state of Florida. EIS fellows spend one week collecting data that are later analyzed and written-up in a formal report.
Current Projects
(individual fellow's projects)
Past Projects
(The articles that are linked below will open in a new window.)
2013-2015
Healthiest Weight: A Life Course Approach, Summer 2014 Toni Hudson, MSPH
2011-2013
Measles Outbreak in an Unvaccinated Family and a Possibly Associated International Traveler-Orange County, Florida, December 2012-January 2013. MMWR. September 12, 2014 / 63(36);781-784, Slade TA, Klekamp BG, et al. 
Frequency and erroneous usage of temporary medical exemptions and knowledge of immunization guidelines among some Miami-Dade County Florida providers, June 14, 2014. Cruze, A, Zhang, G, Thomas, L, Alonso, J, Sandoval
Council for State and territorial Epidemioloigst Annual Conference, June 2012: Delay Mortality among cases of Eastern equine encephalitis and West Nile Virus illness in Florida, 1999-2011, Michelle George, MPH.
Gastrointestinal illness among correctional facility inmates, Lake City, Florida, May 2012 FEHA article, Ben Klekamp, MSPH.
Florida Grand Rounds: October 30, 2012 - Immunization Guideline Knowledge and Practice Amont Selected Health Care Providers in Miami-Dade County. Presenters: Alazandria Cruze, MPH, CPH and Lakisha Thomas, MPH.
Florida Grand Rounds: March 2013 - Mystery Illness on the Savanna, Presenter: Ben KleKamp, MSPH
Centers for Disease Control and Prevention. Notes from the Field:Strongyloides Infection Among Patients at a Long-Term Care Facility- Florida, 2010-2012, MMWR 2013;62:844
Notes from the Field: Tuberculosis Cluster Associated with Homelessness-Duval County, Florida, 2004-2012
Florida Grand Rounds: July 2013 - Shigella flexneri Associated with MSM & HIV Presenter: Vincy Samuel, MPH
Florida Grand Rounds: September 2013 - Outbreak of Carbapenem-Resistant Klebsiella pneumona Infection in an Acute Care Hospita, Presenter: Jennifer Roth, MPH
Sherin K, Klekamp B, Beal J, Martin N. What Is New in HIV Infection? American Family Physician, 2014; 89(4)
Epi Update Issue November 2011: Investigation of a Cluster of Ullness Initially Attributed to a Chemical Exposure, Eminole County, August 2011, Michelle George, MPH
Epi Update Issue September 2012: Summary of Scabies Outbreak, Seminole County, August 2011 - July 2012, Michelle George, MPH.
2009-2011
Babesia in Florida: How Travel and Transfusion Facilitate Infection - Environmental Health Grand Rounds, March 2010
Carbon Monoxide Poisoning Case Investigations in Duval and Orange Counties - February 2010 Epi Update (page 13)
What Every Asian American Should Know About Chronic Hepatitis B - January 2010
Spotlight on Hepatitis Prevention Programs at the Orange County Health Department - February 2010
Hepatitis B Vaccine and Prevention of Chronic Hepatitis B - March 2010
Alert System to Detect Possible School-based Outbreaks of Influenza-like Illness
Differences in ILI Chief Complaints among Patients Visiting the Emergency Department in Miami-Dade County from April-July 2008 to April-July 2009
Low Secondary Transmission of 2009 Pandemic Influenza A (H1N1) in Households Following an Outbreak at a Summer Camp: Relationship to Timing of Exposure
Raccoon Roundworms in Pet Kinkajous --- Three States, 1999 and 2010, MMWR, March 2011
2009 Epidemiology Annual Report: A Summary of Reportable Diseases in Seminole County
Assessing Awareness of 2009 Novel Influenza A (H1N1) Among Business Owners, Seminole County - Sept 2009 Epi-Update (page 1)
Case Analysis of Legionellosis, Seminole County, July 2009 - March 2010 Epi-Update (page 5)
Cysticercosis: An Emerging Parasitic Disease with Implications for Introduction into Non-Endemic Regions: Case Examples form Pasco County Health Department - May 2011 Epi-Update (page 7)
Brucella Exposure in Hospital Laboratory Workers - June 2010 Epi Update
Brucellosis in Florida, EPI Notes - February 2010
2008
2007 Seminole County Health Department Annual Epidemiology Morbidity Report
Assessment of Influenza Vaccination Rates among Long-term Care Facility Employees in Brevard County, Florida 2007
Brucellosis Associated with Feral Swine Hunting and Acquisition of a Laboratory Acquired Infection, Brevard County
Florida Injury Facts: Firearms
Importance of Bacterial Burden Among Methicillin Resistant Staphylococcus Aureus Carriers in a Long Term Care Facility
Infection control breakdown in a pain management facility: An outbreak of invasive S. aureus infections associated with misused single dose vials and other breaches in infection control (APHA, Oct 2008)
Malaria Among Recently Arrived Burundian Refugees: A Public Health Response
Miami Dade County Monthly Epi Report
Nasopharyngeal Tuberculosis: Characterization of Transmissibility in a College Classroom Setting (APHA, Oct 2008)
Public Health Preparedness Assessment of Polk County Veterinarians: A Pilot Study
Prevalence of Sexually Transmitted Diseases (STDs) in Pregnant Women: Miami-Dade County, 2004-2005
Pseudo-outbreak of Mycobacterium Abscessus Caused by Laboratory Contamination
Rabies PEP: Understanding the Challenges Counties Fact
2007
Acanthamoeba Keratitis -- Multiple States, 2005-2007
BioDefend™ Syndromic Surveillance System Influenza Activity Detection (Poster Presentation, ISDS Conference 2007)
Ciguatera Outbreak in Southwest Florida
Could Syndromic Surveillance Data Be Used Effectively with Other Data Sources?  A Transposable Local View (Oral Presentation, ISDS Conference 2007)
Early Detection of a North East Florida Red Tide, Karenia brevis, in Employees of a Nassau Beach Dredging Project (page 12) 
Evaluation of the Public Health Significance of Hydrogen Sulfide in Ambient Air near a Landfill in Bellview, Escambia County, FL
Gastrointestinal Illness Outbreak at a Construction Site in Miami Beach, Miami-Dade County, June 2007 (page 4)
Norovirus Outbreak at a Homeless Shelter
Outbreak of Cutaneuous Larva Migrans at a Children's Camp - Miami, Florida 2006
Salmonellosis Trends in Miami-Dade County, 2000-2006 (pdf - 240KB)
Summary of Osceola County's 2006 Free Influenza Shot Event Survey 
Vancomycin-intermediate Staphylococcus (VISA) Acquired in Florida 
2006
Analysis of Florida Toddler Pool Drowning Deaths
Community-Acquired MRSA Infection: An Update 
Comparison of ICD-9 Coded Chief Complaints and Diagnoses for Identifying Gastrointestinal Syndrome Using ESSENCE
Contact Dermatitis in Daycare Facilities
Cryptosporidiosis Outbreak in a Nassau County Travel Group Returning from Ireland 
Florida Influenza Surveillance 
Florida Red Tide Beach Exposure Study 
Grand Rounds on 2004-2005 Florida Hurricane Mortality
Grand Rounds Presentation on Influenza Surveillance
Investigation of Chicken Pox at a County Jail 
Melioidosis Case Investigation
"Mortality Associated with Hurricane Katrina - Florida and Alabama - August-October 2005"
Nursing Home Influenza Surveillance in Duval County 
Rapid Community Health and Needs Assessments Following Hurricane Wilma: Broward and Hendry Counties
Salmonella Meningitis: Possible Association with Turtle
Salmonellosis in Collier County: A Geographic Analysis of Rates
Legionella Outbreak Investigation Associated with Hotel
Leptospirosis Outbreak Among Participants of Adventure Race
2005
Outbreaks of Escherichia coli O157:H7 Associated with Petting Zoos --- North Carolina, Florida, and Arizona, 2004 and 2005
MRSA in a Maternity and Delivery Ward at a Volusia County Hospital
Grand Rounds Presentation on Dengue Fever Investigation
Suspect Tularemia Case from Wild Rabbit in Pinellas County
Grand Round Presentation on Pertussis Outbreak During Hurricane Response
Outbreak of Escherichia coli O157:H7 in Three Florida Petting Zoos
Outbreak of Hepatitis B Among Patients Receiving Chelation Therapy in Miami-Dade County
Influenza-like Illness Outbreak at a Long-term Care Facility,Volusia County, Florida, February 2005: Guidelines for Prevention and Control
Outbreak of Norovirus Gastroenteritis
Protocol for Assessing Community Excellence in Environmental Health
Norovirus Outbreak at a Miami-Dade County University
Florida Influenza Surveillance 
Grand Rounds Presentation on MRSA
Home Sheltering During Hurricane Ivan: Risk Factors for Exposure to Probable Case of Meningococcal Disease
Fatal Rat Bite Fever -- Florida and Washington 2003
2004
An Outbreak of Bacillus cereus Gastroenteritis in a Stockade Facility, West Palm Beach, Florida
Vibrio vulnificus infections in Florida
SARS and Avian Influenza Update 
UV Exposure from Mercury Vapor Lamp
Carbon Monoxide Poisoning from Hurricane-Associated Use of Portable Generators --- Florida, 2004
Hemolytic Uremic Syndrome
Morbidity and mortality from accidental falls in Collier County, Florida, 1997-2001
From data to action: Targeting Hispanic males for education & prevention of MVI
deaths in Collier County
Preliminary Medical Examiner Reports of Mortality Associated with Hurricane Charley --- Florida, 2004
Grand Rounds Presentation on Drug-Resistant Salmonella
Methicillin-Resistant Staphylococcus aureus (MRSA) in Escambia County Jail
Multifocal Autochthonous Transmission of Malaria - Florida, 2003
Grand Rounds Presentation on Hepatitis A Analysis
Chickenpox Diagnosed at Duval County Shelter
A Spatial Analysis of the Leading Causes of Childhood Morbidity in Florida
Polk County Experiences Outbreaks of Illness Associated With Exposure to Lake Water
Inspiratory stridor in female students at a high school in Tampa, Florida 
2003
Florida Red Tide Beach Exposure Study
Rip Current Study
During the summer of 2003, there was an increased number of drowning incidents that took place along the beaches of Florida's panhandle. The purpose of this study was to:
Examine the beach and surf conditions during the time of these events
Examine risk factors among the drown victims
 Assess beachgoers' understanding of beach conditions and surf safety systems
Link to write-up