skip to content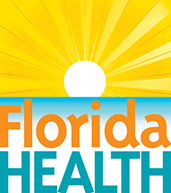 It's a New Day in Public Health.
The Florida Department of Health works to protect, promote & improve the health of all people in Florida through integrated state, county, & community efforts.
skip to content
Meningitis
Contact the Florida Department of Health
Mailing Address

Florida Department of Health

4052 Bald Cypress Way

Tallahassee, FL 32399
About Meningitis
What is meningitis?
There are five types of meningitis—bacterial, viral, fungal, parasitic and non-infectious. Meningitis is a severe infection of the meninges (membranes) that cover the brain and spinal cord and is caused by the bacteria Neisseria meningitidis. It is a relatively rare disease and usually occurs as a single isolated event. Clusters of cases or outbreaks are rare in the United States.
Meningococcal meningitis is when the infection causes inflammation of the membranes that cover the brain and spinal cord. Meningitis can be caused by many different kinds of organisms. Knowing whether meningitis is caused by a virus or bacterium is important because the severity of illness and the treatment differ depending on the cause. 
Who gets meningitis?
Anyone can get meningitis, but it is more common in infants and children. Most cases occur in those less than age 5, and susceptibility decreases with age. Those who are deficient in specific areas of their immune system, those who do not have a functional spleen and household contacts or those with direct exposure to a patient's secretions are at highest risk. College freshmen, particularly those living in dormitories or residence halls, are at modestly increased risk for meningitis compared with persons the same age who are not attending college.
How is the germ spread that causes this type of infection?
The meningococcus germ is spread by direct close contact with nose or throat discharges of an infected person. Five to 10 percent of people carry this particular germ in their nose and throat without any signs of illness, while others may develop serious symptoms. Every community has people who are carrying this germ.
What are the symptoms?
Although most people exposed to the meningococcus germ do not become seriously ill, some people may develop a sudden fever, intense headache, nausea, vomiting, stiff neck or a rash.  Early diagnosis and treatment are very important. Up to 25 percent of patients who recover may have chronic damage to the nervous system. Complications include delirium, coma, shock, and death. Brain damage, hearing loss, or learning disabilities occur in 10 to 20 percent of survivors. This disease is occasionally fatal. Historically, 50 percent of those with meningococcal illness died, but with early diagnosis, modern therapy and supportive measures, the case-fatality rate is now between five and 15 percent.
How soon do the symptoms appear?
The symptoms may appear 2 to 10 days after exposure, yet usually occur within 5 days.
When and for how long is an infected person able to spread the disease?
An infected person may spread the germ that causes the disease from the time he or she is first infected until the germ is no longer present in discharges from the nose and throat. The duration varies according to the treatment used.
What is the treatment for meningitis?
Certain antibiotics such as penicillin, ampicillin, chloramphenicol, and ceftriaxone are very effective in eliminating the germ from the nose and throat and for the treatment of diagnosed cases of disease. Corticosteroids are used to reduce brain swelling and inflammation.
Should people who have been in contact with a diagnosed case of meningitis be treated?
People who have been in close contact (household members, intimate contacts, health care personnel performing mouth-to-mouth resuscitation, day care center playmates, selective school contacts, etc.) should be considered for preventive treatment. Such people are usually advised to obtain a prescription for an antibiotic (such as ciprio or rifampin) from their health care provider. Casual contact as might occur in an office or factory setting is usually not significant enough to cause concern. Most school contacts are not at increased risk.
How can I reduce my chances of becoming infected with viruses that can lead to bacterial meningitis?
There are vaccines against some serogroups of N. meningitidis.  These include serogroups A, C, Y and W-135.  The vaccines are safe and effective.

Prevention includes:
Vaccines are available, and will prevent illness from four strains of the bacteria (serogroups A, C, Y, and W-135). Neither vaccine is recommended for children less than 2 years-old.
Reducing the chance of direct exposure to droplets or saliva from human cases
Routine hygiene procedures, such as covering one's mouth while sneezing or coughing, and by not sharing utensils, drinks, and cigarettes
Close contact to acute cases are at risk of infection and must be promptly treated with prophylactic antibiotics to prevent disease.

More information from the Centers for Disease Control and Prevention (CDC).