skip to content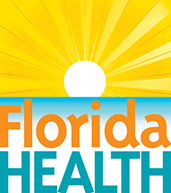 It's a New Day in Public Health.
The Florida Department of Health works to protect, promote & improve the health of all people in Florida through integrated state, county, & community efforts.
skip to content
Educational and Outreach Materials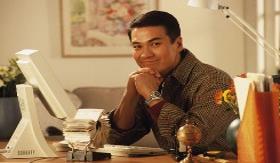 The role of the Aquatic Toxins Program is to prevent and reduce illness. One of the important ways we do this is by providing accurate information to residents and visitors, local health departments, the medical community and other interested people. With this information, people can make informed and healthy choices about their recreational activities and seafood consumption.
The following documents have information on the types of illnesses people may experience if they come into contact with a harmful algal bloom or toxin.
*Note: This page contains materials in the Portable Document Format (PDF).  The free Adobe Reader may be required to view these files.
Links open in a new window.
This poster describes the types of fish which can transmit ciguatera, a useful communication tool for sport fishermen, restaurants, and the public.
'Have You Been Slimed' Blue Green Algae Card was developed by the Florida Department of Health.
This two-sided card is designed to educate seafood consumers on the top 10 facts and risk factors associated with ciguatera fish poisoning.
Ciguatera Fish Poisoning (CFP) is the most frequently reported marine poisoning world-wide. Exposures occur through ingesting seafood, especially large tropical carnivorous finfish. In Florida, CFP cases occur each year especially in South Florida. This poster describes the algae that produce the toxin, types of fish affected, and how to protect yourself from getting sick.
This Resource Guide for Public Health Response to Harmful Algal Blooms in Florida is the product of a collaboration between Florida Department of Health, the Florida Fish and Wildlife Conservation Commission, and other federal, state and local partners. It describes the current science of Harmful Algal Blooms in Florida, ways in which public health response can be done, and contact information. A more complete description of its contents are listed on page 7 of the document.
Neurotoxic Shellfish Poisoning (NSP) is caused by the consumption of molluscan shellfish contaminated with brevetoxins, which are produced by a marine dinoflagellate called Karenia brevis. Symptoms can include abdominal pain, nausea, vomiting, diarrhea, progressive paresthesia, ataxia, myalgia, headache, vertigo, and sometimes reversal of hot and cold sensations (as often seen in Ciguatera Fish Poisoning). Contaminated shellfish are not detectable by taste or odor. The toxin cannot be removed by cooking, freezing, or other storage or preparation methods.
"Eat Puffer and You May Suffer." In Florida, certain puffer fish contain a chemical called saxitoxin. When this toxin accumulates in shellfish, people may get a rare illness called Paralytic Shellfish Poisoning. This can also happen when people eat contaminated puffer fish from the Indian River Lagoon area. This poster describes the organism that produces the toxin, types of puffers contaminated, and how to protect yourself.
Facts and contact information about Florida Red Tide are presented in a business card format.
This fact sheet provides answers to frequently asked questions about Red Tide, and was updated on 8-22-2014.
Red Tide in Florida is caused by the algae Karenia brevis. At times, this marine algae can produce toxins. When people eat contaminated shellfish, they can get an illness called Neurotoxic Shellfish Poisoning. People can also get sick from breathing in salt spray during a red tide. This poster describes the organism that produces the red tide toxin and how to protect yourself and your family.
Top 10 Facts on Florida Red Tide in a rack card (pamphlet) format developed by the Department of Health in Sarasota County.