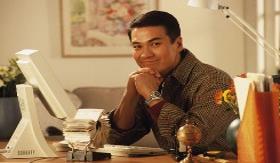 The role of the Aquatic Toxins Program is to prevent and reduce illness. One of the important ways we do this is by providing accurate information to residents and visitors, local health departments, the medical community and other interested people. With this information, people can make informed and healthy choices about their recreational activities and seafood consumption.
The following documents have information on the types of illnesses people may experience if they come into contact with a harmful algal bloom or toxin.
*Note: This page contains materials in the Portable Document Format (PDF).  The free Adobe Reader may be required to view these files.
Links open in a new window.