skip to content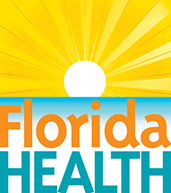 It's a New Day in Public Health.
The Florida Department of Health works to protect, promote & improve the health of all people in Florida through integrated state, county, & community efforts.
skip to content
Surveillance Efforts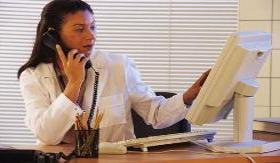 The Aquatic Toxins Program employs a robust epidemiological surveillance system to better understand the distribution and extent of human illness related to aquatic toxins associated with harmful algal blooms (HABs).
One of the main tools the Aquatic Toxins Program uses to detect and follow these illnesses is the ToxSentry® database provided in collaboration with Florida's Poison Control Centers.
Poison Control Hotline: 1-800-222-1222
Florida's Poison Control Centers provide a toll-free telephone number (1-800-222-1222) for use by the public and health professionals to assist in the diagnosis and management of patients with marine and freshwater poisonings and stings.  The hotline is available 24 hours a day, 7 days a week, 365 days a year.
The physicians, nurses and pharmacists who staff the hotline are certified as specialists in poison information by the American Association of Poison Control Centers (AAPCC). The Centers perform daily surveillance to detect the emergence of human health concerns and cases from harmful algal blooms (such as red tide), ciguatera, scombroid, sea-lice, and coelenterate poisonings and stings (jellyfish and Portuguese man-o-war stings).  Surveillance queries also detect the emergence of important public health events involving rare marine and freshwater poisonings such as tetrodotoxin, Florida Red Tide associated Neurotoxic Shellfish Poisoning, and domoic acid induced amnesic shellfish poisoning. Such exposures are immediately sent to the Florida Department of Health (DOH) for investigation.
Aquatic Toxins Program Surveillance Activities  
The Aquatic Toxins Program has developed collaborative interdisciplinary initiatives with various programs, both within the Department and with outside entities, to facilitate data sharing and to promote integrated response plans.  These include:
DOH Food and Waterborne Disease Program: data sharing and integration, synergistic development of outreach material, collaborations on web access development to FPIC database;
DOH Health Tracking Section: identification of health-related databases with emphasis on evaluating associations with HABs including Florida Red Tide;
DOH Reportable Disease Network (Merlin): access to database and notification of aquatic toxin related illness including neurotoxic and paralytic shellfish poisonings and ciguatera fish poisoning;
DOH Epidemiology: "EpiCom" listserve program for notification of aquatic toxin related exposures and environmental health events;
DOH Division of Disease Control and Health Protection: integration and sharing of surveillance data with Preparedness Coordinator, collaboration on surveillance and follow-up of cases reported to FPIC in near real time;
DOH Water Programs: linkages with Healthy Beach and Fresh Water Bathing Areas Programs, Public Water Supply Program, and Drinking Water Toxics Section;
DOH in Counties: collaborate on HAB public health response activities, provide technical expertise to local  health officials, and facilitate data sharing among local, state and federal entities;
Florida Poison Information Center (FPIC): collaborate on surveillance and follow-up of cases reported to FPIC in near real time using web-based access to secure database for poisoning information;
Florida Department of Environmental Protection (DEP) Parks Service: outreach activities directed to both employees and visitors;
St. Johns River Water Management District: collaborate to assess both ecological and health impacts from cyanobacterial blooms;
Florida Wildlife Research Institute (FWRI) of the Florida Fish and Wildlife Conservation Commission (FWCC): environmental data (bird mortality, fish kill reports, marine and freshwater sampling results related to HABs) are used to assess environmental health threats and as sentinels for human health impacts;
National Oceanic and Atmospheric Administration (NOAA): with satellite imagery of Florida applied to the detection of HABs, satellite health bulletins are compiled weekly and shared with partner agencies throughout the state to facilitate public health response activities; and
Centers for Disease Control and Prevention (CDC): collaborate with CDC and partner states to develop a comprehensive surveillance tool to identify, document, and report a variety of HAB-related illnesses within the CDC National Outbreak Response System.