Skip Global navigation and goto content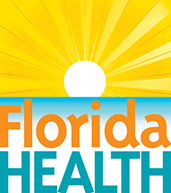 It's a New Day in Public Health.
The Florida Department of Health works to protect, promote & improve the health of all people in Florida through integrated state, county & community efforts.
Skip MegaMenu and goto content
Public, Private, and Charter Schools
Contact the Florida Department of Health Group Care Facilities Program
*Note: This page contains materials in the Portable Document Format (PDF).  The free Adobe Reader may be required to view these files.
There is no state licensing of schools or educational facilities in Florida. There may be local county government fees assessed or permits issued through the local county health department in relation to physical plant, environmental health or sanitary standards. The Department of Education (DOE) operates the public school system and oversees charter schools in Florida through local county school boards. Any school facility is required to get a satisfactory group care environmental health inspection from the local county health department prior to opening or operating in Florida.  Section 381.006 (16) (10kb PDF), of the Florida Statutes (FS), provide authority for Department of Health inspections. Private or non-public schools are also required to register with the DOE, (Non-public School Registration).
To locate a public or non-public/private school in your county, please go to the school facility locator websites.
Public: Directory
Private/non-public: Directory
Prior to opening or operating any school, you first need to contact the local county health department. In addition to the group care and food hygiene requirements, you must first get approval or sign off in the following areas before an environmental health inspection will be conducted:
The building must be inspected and approved by the local fire authority as a school or educational facility.
For non public schools the local county or city electrical, plumbing, and building department must provide a signed inspection approval or written approval that the school facility meets all local educational standards for the aforementioned departments.
Once the appropriate paperwork is provided to the local county health department, the DOH can begin to process your request and open your school.  In addition, any food service, including snacks or catered food, must be approved by the local county health department.
The State Department of Education (DOE) has the responsibility and authority to write rules for public and private schools in Florida and the Department of Health has inspection authority to apply the DOE standards, per statute 381.006(16). 
There are two different rules that apply, depending upon the type of school: public, charter, and private (Non-public K-12 grades).  However, in the case of charter schools, DOE standards apply based on the individual charter schools physical location.  If the charter school is located on public school property or property owned by the local county school board, the public school rule standards apply.  If the charter school in located on property or in a building not owned by the local county school board, then the private school rule and standards apply.  
Private Schools, Non-public K-12 Schools, and Charter Schools not located on local school board property: 
Chapter 6A-2.0040 (137kb PDF) of the Florida Administrative Code (FAC).  Any variance or waiver requests from this rule must be process through the DOE Agency Clerk. DOE Contact  
Public Schools, Vocational Schools, and Charter Schools located in or on local school board property: 
Chapter 6A-2.0010,(145kb PDF) FAC, which refers to the Florida Building Code.  Any variance or waiver requests from this rule must be process through the DOE Agency Clerk. DOE Contact
What to do if you have a complaint about a school?
If you have a complaint about the food or an environmental condition at a school, you can contact your local county health department. For improved investigational purposes, please have the details surrounding the complaint, date(s) of the incident or observation, location/room within the facility it occurred or was observed, address of the facility, and any other pertinent information related to the issue.
If your complaint is about treatment, conduct, accident reporting, behavior, staff ratios or any non-food or environmental issue:
Public School- contact their local school board or the DOE state Office at DOE Contact
Private Schools- contact the school directly, any religious accrediting agency, or the Office of Independent or Parental Choice at DOE.
Colleges/Universities- contact the college or university's Main Administration.
What does an Environmental Health physical plant/group care inspection cover?
At schools, we ensure good sanitary health and safety practices are in place related to construction, operation, and maintenance among the children, employees, and visitors to the school facility. Our purpose is to prevent or minimize the risk of transmitting disease, injury, or bodily harm. The list below includes some of the primary areas the environmental health inspectors check during their inspection visit of the educational buildings. The DOH does not inspect dormitories.

Maintenance & Repair
Lighting
Vermin/Animal Control
Water Supply
Liquid & Solid Waste
Heating and Air-conditioning
Sanitary Facilities/Restrooms & Showers
Hand washing Facilities & Supplies
Playground Equipment
Some Common Observations:
There are many things to look for both inside and outside the facility and on the playground. Also, wood structures and play equipment can deteriorate over time and through exposure to Florida's elements. 
Physical Plant Inspections
There are no exemptions to inspections for public, private, or religiously based educational facilities. The following facilities receive a physical plant inspection:
Public Schools
Charter Schools
Private or Non-public Schools
Vocational/GED Schools
Inspection Frequency: Once per year
Good management practices for facility pest control and bed bug or head lice infestations.
Food Inspections
When food is served or catered in a school, Chapter 64E-11  F.A.C.,(205 kb PDF) applies and a food permit is required.  The local county health department permits and inspects food service food service at all educational facilities.  For information on permitting, go to the Food Safety Website.
Indoor Air Quality
Be advised: The Florida Department of Health is not authorized to supervise the school board nor the consultant hired by the school board. Nor are we aware of any federal or state of Florida agency authorized to supervise indoor air quality assessment activities of consultants or school boards; the decisions of hiring and sampling rest solely on the Superintendent and the School Board.
On the subject of managing indoor air quality in school buildings consider reviewing the following information provided by the U.S. Environmental Protection Agency. Consider speaking with school administrators if they are interested in adopting the IAQ tools for schools concept at your child's school.