skip to content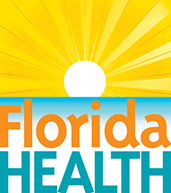 It's a New Day in Public Health.
The Florida Department of Health works to protect, promote & improve the health of all people in Florida through integrated state, county, & community efforts.
skip to content
Current Research
Contact the Research Team
 

Fax

850-487-0864
 

Mailing Address

Bureau of Environmental Health 

Water and Onsite Programs 

4052 Bald Cypress Way, Bin A-08 

Tallahassee, FL 32399-1710 
Introduction
The research program has many current and upcoming projects looking at how onsite sewage treatment and disposal systems impact public health and the environment.
All documents are in the Portable Document Format (PDF) and less than 5 mb in size. The free Adobe Reader may be required to view these files.
Ongoing Research Projects
The research program is currently working on the research projects listed below.
Florida Onsite Sewage Nitrogen Reduction Strategies Study

Project Summary: This project is to study cost-effective ways to reduce the impact of nitrogen contributed by onsite sewage systems throughout the State of Florida. It is an anticipated 6-year project with a budget of $5,100,000.
Project Objectives:
Preselection of technologies and prioritizing technology for field testing
Field testing of technologies at actual home sites and cost documentation
Evaluation of nitrogen reduction provided by soils and the shallow groundwater below and down gradient of various systems
Development of a simple model for predicting nitrogen fate and transport from onsite wastewater systems

Project Status: Visit the Nitrogen Reduction Strategies Study page for more information.
Performance and Management of Advanced Onsite Systems

Project Summary: This project is to assess water quality protection by advanced onsite sewage systems. Some examples of advanced systems are performance based treatment systems, aerobic treatment units, and sand filters. This project is funded by a grant from EPA.
Project Objectives:
Detailed study of variability of performance of advanced systems in the Florida Keys
Creation of a statewide database of advanced systems based on permit records
Conduct a survey of the perceived strengths and weaknesses of the current management of advanced onsite systems
Perform a statewide assessment of operating condition and performance of advanced systems (random sample of systems)
Perform quarterly influent and effluent sampling for a sample of systems
Develop a booklet with case studies outlining both strengths and weaknesses of the current program and best practices in advanced onsite management
Final project report

Project Status:
Alternative Drainfield Product Assessment

Project Summary: Since approximately 2004 alternative drainfield products are installed at rates higher than aggregate. Several types of products were approved in Florida using different evaluation procedures. A thorough side-by-side comparison of the performance of these products to others and to the traditional aggregate appears desirable both to inform consumer choice and future permitting. The aim of this project is to provide such a comparison.
Project Objectives:
Evaluate existing data
Create an advisory group (manufacturers, contractors, county health departments) to find ways to fill data gaps
Gather data to fill the data gaps

Project Status: Originally, this project was approved by RRAC in 2006 and a contract was issued but cancelled due to industry concerns. This project was re-prioritized by RRAC in 2008. RRAC directed staff to proceed with performing an evaluation of existing data. Once data gaps are identified, the next phase of the project will be scoped out.
Continuation of Inventory of OSTDS in Florida

Background: Having an inventory of OSTDS is the first step to any management program. A snapshot inventory was completed in 2009 per the request of the State Legislature. There has been much interest in these data by DEP, consultants, county health departments (CHDs), etc. This information is quickly outdated if not updated. The original data had many unknown/estimated parcels due to a lack of response for data from many DEP regulated Wastewater Treatment Plants (WWTPs). Part of this project would be to make another attempt at gathering that data.
Objectives and Outcomes: Update the current inventory from 2009 and develop a method to make this process easier for future efforts.
Research Approach:
Merge the existing inventory data into the Environmental Health Database (EHD) which will allow for real-time data updates as permits are entered into the system by the CHDs
Update EHD with Department of Revenue data annually for updated parcel information
Update with DEP data on WWTPs
Send letters to WWTPs to gather their sewer data and update the inventory
Develop and implement a grant program so CHDs can verify and update unknown parcels
Effectiveness of Outlet Filters

Background: The purpose of outlet filters is to retain solids in the tank where further digestion can take place thus, in theory, extending the life of the drainfield because of a cleaner higher quality effluent. Outlet filters first appeared in the rule in 1995 as an alternative to multi-chambered tanks. In 1997, Florida became the first state to require outlet filters in new installations. For several years prior to 1997, outlet tees were required to have a gas baffle to prevent solids being directly discharged to the drainfield. Economics played a role in this as there was only one manufacturer who made outlet filters and the product was quite expensive. This manufacturer developed a simple, inexpensive, filter targeting the Florida market. Other companies soon developed similar products. The Department developed Approval Standards for Outlet Devices that were incorporated by reference into the rule to ensure minimum design and performance criteria. Other states are now requiring outlet filters and industry has responded with a multitude of products at various price ranges.
Objectives and Outcomes:
Determine whether outlet filters are performing as expected/described and not causing unnecessary expense to the homeowner as in unnecessary cleanings and or pump outs.
Determine average maintenance frequency such as filter cleaning or pump outs.
Determine whether Department's Approval Standards for Outlet Filters are adequate.

Research Approach:
Phase I.

Perform survey in a minimum of 3 counties: one small, one medium, and one large. Take a small sample of installations since 1997 and determine history of maintenance and pump outs.
Survey Environmental Health offices and get their input on filter performance.
Survey Installer/Pumper Companies to determine their experience with filters.
Survey Pumper Companies to determine their perspective.

Phase II. Depending on findings of Phase I, may need to field test filters for performance.
Life Expectancy of Onsite Systems

Background: A summary of three Florida studies (statewide, Marion, Sarasota) in late 1998 found an average age at failure (defined as getting a repair permit) of OSTDS of about 18 years, and described a bimodal failure distribution, with early failures attributed to hydraulic overloading, and older failures attributed to roots. One of the studies saw an increase to about 28 years that was attributed to a change in county ordinances. On the other hand, repair rates of one to two percent would lead to an estimate of 50-100 years as life expectancy. Possibly explaining part of the difference is an observation that average age at failure appears to be higher in areas with older housing stock. Still other observations suggest that tank corrosion varies regionally.
So, what is the expected life of an OSTDS? How representative are repair rates for the frequency of failure and non-conformance of OSTDS to standards? Are there categories of systems that get repaired less frequently? Are there factors that are important such as soils, treatment effectiveness, and code conformance?
Objectives and Outcomes: Determine the life expectancy of a septic tank and various kinds of drainfields.
Research Approach: Review of permitting databases. Follow-up on data sources used in 1998 study. Statistical analysis to identify predictors/confounders.
Follow-up on the systems that were part of Marion County's assessment (50 systems were tracked in 1992, 1993, and 1996).
Drip Disposal with Septic Tank Quality Effluent

Background: This is being done in other states, with a back washing filtering system. This is generally a more thorough back washing approach than the filter surface flushing that appears to be usually used with more pretreated effluent in Florida.
Objective and Outcomes: Determine the effectiveness of permitting drip disposal using septic tank quality effluent. Determine maintenance requirements and how these can be assured.
Research Approach:
Perform a literature review to see what research has already been conducted on this topic.
Develop a project plan to address outstanding research issues. One possibility could be to allow several systems to be installed and monitor them yearly and in 5 years If it works allow wide spread use.
Correlations between Water Quality, OSTDS, and Health Effects

Background: Many field studies are very site specific, focusing on single OSTDS. Different approaches can be used to assess quantify broader questions about environmental and public health impacts of OSTDS.
A 1999 cohort study on an association of Giardiasis and Shigellosis 1994-1996 with the location of repair permits relative to a cohort of functional (systems without a repair permit) was inconclusive, in part due to small sample sizes.
In 2005 several FAMU interns gathered data on the public health effects of OSTDS with a focus on drinking water wells.
In another project, reported failures, as indicated by repair permit issuance, of onsite sewage systems statewide show a seasonal pattern, with a peak during the first quarter of a year. Variations in environmental conditions, system usage, funding or reporting are possible explanations.
Objectives and Outcomes: Perform an analysis using a geographic information system (GIS) of any correlations between water quality in drinking water wells, OSTDS, and health effects.
Research Approach:
Gather data and put into a GIS database / map. A key question will be what data are available.
Analyze the data to see if any correlations exist.
Produce a final report.