Skip Global navigation and goto content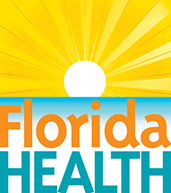 It's a New Day in Public Health.
The Florida Department of Health works to protect, promote & improve the health of all people in Florida through integrated state, county & community efforts.
Skip MegaMenu and goto content
Radon Aware Builders
Radon and Indoor Air Program
 

Fax

850-487-0864
 

Mailing Address

Florida Department of Health 

Bureau of Environmental Health, Radon Program 

4052 Bald Cypress Way, Bin A08 

Tallahassee, FL 32399-7017 
Builders who have received RRNC awareness training
The following list has been prepared as a public service for persons needing assistance with radon resistant construction. This list is comprised of Florida licensed contractors that have attended a one hour awareness course on the Readily Remediated New Construction (aka Radon Resistant New Construction - RRNC) techniques of the Florida Statewide Building Code. This course was approved by the Construction Industry Licensing Board for continuing education credit for the attendee's contractors license. This training was sponsored by the Department of Health and provided by the Florida Homebuilders Association. DOH has not verified the proficiency or ability of these individuals to accurately apply what they have learned in the one hour course. No approval, recommendation, accreditation, or endorsement of any kind by DOH is intended or implied by the appearance of any name in this listing. Under Florida law, being a general, building, or residential contractor qualifies one to apply radon resistant construction features in new construction. Contractors are licensed by the Florida Department of Business and Professional Regulation, Construction Industry Licensing Board. To learn more about radon resistant construction visit our RRNC web pages.  For more information please call (850) 245-4288. 
* All emails links below will open your email program in a new window.
| | | | |
| --- | --- | --- | --- |
| Name | Business | Phone Number | E-mail Address |
| James Pace | Guardian Home Inspections & Repairs, Inc | (850) 297-1998 | GHIR@comcast.net |
| Alan Weekley | A Ray Homes | (850) 264-3540 | Arayhomes@embarqmail.com |
| Raney Oven | Southern Home Consultants | (850) 668-0917 | Raney@southernhomeconsultant.com |
| David Vasile | DWV Construction | (561) 968-5453 | DWVConstruction@bellsouth.net |
| William Frank Varnedoe | Acadian Builders, Inc. | (850) 228-9015 | mailto:fvarnedoe020@comcast.net |
| Robert W. Bass | Bass Construction Company Inc. | (850) 576-0122 | robertbass@comcast.net |
| Richard McDonald | Jesard Builders | (352) 450-3430 | JesardBuilders@att.net |
| Cecil E. Fox | Silver Fox Enterprises LLC | (352) 284-2205 | silver_fox_llc@bellsouth.net |
| Clinton Ford | Clinton J. Ford P.A. | (386) 462-9144 | constructionconsultant@windstream.net |
| Charles Howe | Phoenix Commercial Park | (386) 418-1051 | phoenixcommercialpark@gmail.com |
| Charles P. Adolf, Jr. | Adolf Construction, Inc. | (352) 362-8300 | cpadolf@embarqmail.com |
| Gary Shari | Balanced Air, Inc. | (727) 842-2247 | gary@balancedair.com |
| Richard Unterweger | Equestrian Homes Inc. | (352) 346-7839 | RLU1998@Bellsouth.net |
| Larry E. Webster | Webster and Associates, Inc. | (813) 961-0054 | WebsterAndAssociates@verizon.net |
| Joseph M. Pluskota | Joseph M. Pluskota, Certified Building Contractor | (813) 376-6381 | Jpluskota@TampaBay.rr.com |
| Darle M. Canova | L.R.E. Ground Services, Inc. | (352) 796-0229 | darle@lregsi.com |
| Robert Nankervis | BAN Enterprises, LLC | (561) 626-2337 | bobbet26@comcast.net |
| Raymond T. McConnell | Raymond T. McConnell, Inc. | (561) 302-9777 | RTMBOCA@bellsouth.net |
| Darrel Beabout | Darrel's Plumbing, Inc. | (561) 568-5322 | DarrelsPlumbing@yahoo.com |
| Richard Donovan | Donovan Brothers Construction Corporation | (561) 433-8780 | Bobe61@juno.com |
| Eudoro A. Olguin | CGS Engineers & General Contractors Inc. | (754) 246-0249 | cgs_1@att.net |
| Michael L. Moseley | Zimmer Construction Consultants | (561) 391-6917 | mmoseley@zimmerconsultants.net |
| Gerald Decker | Not provided | (863) 255-3735 | Jerry@TheDeckman.net |
| Richard M. Stephano | Zimmer Construction Consultants | (561) 391-6917 | Rstephano@zimmerconsultants.net |
| Eugene Murphy | Zimmer Construction Consultants | (561) 391-6917 | Gmurphy@zimmerconsultants.net |
| Richard Zimmer | Zimmer Construction Consultants | (561) 391-6917 | rzimmer@zimmerconsultants.net |
| Susan Brown | Brownstone Homes | (954) 593-9847 | green@brownstonehomes.biz |
| John Spannbauer | Zimmer Construction Consultants | (561) 391-6917 | jspannbauer@zimmerconsultants.net |
| Steve Hoffacker | Hoffacker Associates, LLC | (561) 685-5535 | steve@stevehoffacker.com |
| B. Jerrel Hayes | Not provided | (561) 697-2567 | juhayesea@bellsouth.net |
| Charles S. Adams | South Palm Construction Inc. | (561) 659-5828 | Not provided |
| Emilio J. Aboud | Pioneer Roofing and Construction of Florida, Inc. | (305) 215-2204 | pioneerflorida@bellsouth.net |
| Hugo Araque | Architect Design Builders Inc. | (305) 275-0860 | hugoaraque1@yahoo.com |
| Jose Felipe Alonso | AP Welding & Steel Manufacturer Corp | (305) 490-4168 | APWelding@msn.com |
| Vic Lohmann | Innovative Designs of Dania, Inc. | (954) 921-4378 | Vic@InnovativeDesigns.biz |
| Frank Perez | New Florida Developers, LLC | (305) 443-5055 | fldevelopers@bellsouth.net |
| Jose Cue | Cue Construction LLC | (305) 443-8055 | Jcue@CueConstruction.com |
| Ernesto C. Sanchez | Dimany Contractor & Flooring Inc. | (786) 564-2010 | DimanyInc@yahoo.com |
| Alexandria Estevez | OLB Engineers Corp | (954) 605-6995 | estevezalexandra@yahoo.com |
| Ronald Sturdivant | Ronald Sturdivant, Inc. | Not provided | rcsturdivant@embarqmail.com |
| John Damasco | Not provided | Not provided | JCDamasco@aol.com |
| Dave Borowski | VP Wiegold & Sons HVAC | (239) 597-8774 | Dave.Borowski@resservices.com |
| Robert E. Newton | R.E. Doss Builders | (239) 566-2722 | redossbuilders@yahoo.com |
| Wayne Dean | Not provided | (239) 272-7375 | w.p.dean@att.net |
| Tom Wegwert | Crystal Building Services LLC | (239) 293-6519 | mailto:twegwer@comcast.net |
| Ryan Benson | Ryan G. Benson, Certified Building Contractor | (239) 340-1091 | ryangbenson@gmail.com |
| Ann Tidwell | Not provided | (239) 261-5300 | anntidwell@atidwell@avabuilder.com |
| Jarek Freund | JJF Construction & Property Management, Inc. | (239) 777-1393 | freund69@comcast.net |
| Charles R. Richard | Richards & Martin Inc. | (239) 261-5300 | Not provided |
| Miguel Vazquez | Not provided | (239) 961-7203 | MikeVaz@gmail.com |
| John Lambeth | John Lambeth LLC | (407) 475-2630 | John@LambethLLC.com |
| David Harmer | First Class Air Conditioning | (239) 574-2500 | Not provided |
| Bill Sammons | Bill Sammons Tie Beams Inc. | (239) 848-0136 | Wsammons@LeeGov.com |
| Brian McCrone | Premier Inspections | (941) 441-6606 | bmccrone@comcast.net |
| Roger Smith | Not provided | (941) 747-4695 | Not provided |
| Rick VanWyk | Raymond Building Supply | (941) 628-8665 | rcv@rbsc.net |
| Gary Girard | Not provided | (941) 371-1892 | Not provided |
| Wendy Cooper | Green Homes & Builders Pro, Inc. | (941) 349-0777 | wendy@greenhomesbuildings.com |
| Travis Smith | Not provided | (941) 747-1307 | Not provided |
| Mark DeJong | Mark De DeJong Builders Inc. | (941) 747-1307 | mark@markdejongbuilders.com |
| Richard Porter | Bungalow Building Services, LLC | (941) 773-1014 | richard.porter@bungalowbuildingservices.com |
| R. Kurt Kraus | Not provided | (941) 776-3905 | Not provided |
| Michael E. Matison | Not provided | (863) 965-5530 | Mmatison@auburndalefl.com |
| Chuck Keyser | Not provided | (863) 944-2436 | Chuck@keycoconstruction.com |
| Steve Smylie | Not provided | (863) 682-4448 | Not provided |
| Jim Legee | Not provided | (863) 534-6528 | Not provided |
| Luis A. Vega Meléndez | Not provided | (813) 629-1019 | Vega.Luisangel@gmail.com |
| Carol Turk | Carol Turk Construction & Design LLC | (813) 833-1307 | Carolturk@verizon.net |
| Laurance Dickie | Not provided | (727) 423-7241 | LarryD@Christian.CC.com |
| John Kassis | Not provided | (727) 423-3029 | Ne4Construction@verizon.net |