skip to content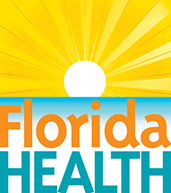 It's a New Day in Public Health.
The Florida Department of Health works to protect, promote & improve the health of all people in Florida through integrated state, county, & community efforts.
skip to content
Recalls, Market Withdrawals, & Safety Alerts
Contact the Tattooing Program
Voluntary Nationwide Recall of Tattoo Ink, Tattoo Needles, Tattoo kits Due to Microbial Contamination
07/11/2014

Latest Recall - August 14, 2015

Recent recalls made by A Thousand Virgins, Inc. (August 4, 2015) and by the Food and Drug Administration (August 6, 2015) recalled certain tattoo inks sold separately and in sets. The inks are made by A Thousand Virgins, Inc. and are labeled "G1," "G2" and "G3," indicating the shade, and "Lot #129 Exp. 1/16." Unopened inks, manufactured in Florida and collected during the investigation, were found to contain harmful microorganisms, including Mycobacterium chelonae.
Artists and consumers who purchase tattoo inks or who seek tattooing should examine the ink bottles and determine whether the product is part of the recall. Artists and consumers should not use and should dispose of tattoo inks that have been recalled. 
Anyone receiving a tattoo is at risk for infection, but particularly vulnerable are those with pre-existing heart or circulatory disease, diabetes, or patients with compromised immune systems. Clients should monitor the tattoo site closely and seek medical care if they notice redness, swelling, itching, bumps or blemishes, or have pain in the area of the tattoo that does not go away. Tattoo establishment owners and artists should refer any client noticing these symptoms to seek medical care as well.
Florida tattoo establishment owners and artists should report knowledge of any client or cluster of clients with ink-related adverse side effects to the local county health department having jurisdiction of the tattooing program.
Mycobacterium chelonae is commonly present in tap water and is not reliably removed by filtration or by boiling for short periods. The Centers for Disease Control and Prevention (CDC) and the FDA recommend tattoo artists avoid contamination of ink by only using single use sterile water products for dilution of inks and washes as tap water, distilled water, filtered water, reverse osmosis water, or other non-sterile water has the potential to be contaminated.