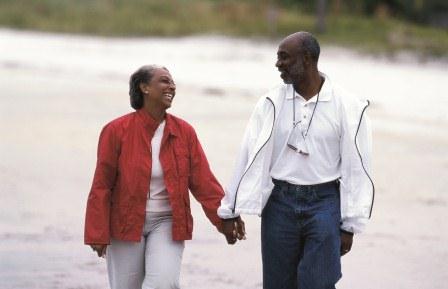 One of the most frequent symptoms people experience during a Florida red tide is respiratory irritation. If you have ever visited a beach during a red tide, you may have experienced the "red tide tickle" which can include itchy throat and coughing. Brevetoxins, chemicals produced by Florida red tide, may also irritate pre-existing respiratory conditions including asthma. Persons with asthma are advised to bring their inhaler to the beach during a red tide or avoid the area until conditions improve. Some swimmers experience skin irritation and rashes after swimming in waters with a severe red tide. They have also reported eye irritation from the sea foam. In some red tides, dead fish wash ashore; during these conditions it is advised that beachgoers avoid swimming in water where dead fish are present.
In most cases, the quickest way to relieve symptoms during a red tide is to leave the affected area, going into an air-conditioned environment. Particle filter masks may help reduce breathing the affected sea aerosol. Checking the conditions before going to the beach can help you choose a good time to visit. Sometimes traveling to another beach just a few miles away can make all the difference.
Beach Conditions
To see what the red tide conditions are like before going to the beach, visit Florida Fish and Wildlife Conservation Commission Research Institute Red Tide Conditions Report.
To see if and where red tide is occurring in Florida, please visit Mote Marine's Beach Conditions Report.