skip to content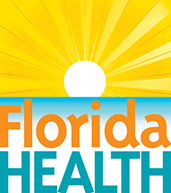 It's a New Day in Public Health.
The Florida Department of Health works to protect, promote & improve the health of all people in Florida through integrated state, county, & community efforts.
skip to content
Training School
To learn more about the Florida Electrolysis Council's approved pre-licensure electrolysis training programs, new compliance requirements for training programs effective February 15, 2017, or how to apply to become a new approved training program, please click on the appropriate button below, which will display additional details and instructions.
APPROVED PRE-LICENSURE ELECTROLYSIS TRAINING PROGRAMS
REQUIREMENTS FOR PRE-LICENSURE TRAINING SCHOOLS
Below is the Florida Electrolysis Council's listing of "Pre-Licensure Electrolysis Training Programs" which have applied and been formally approved by the Council and licensed by the Florida Department of Education's Commission on Independent Education to offer the training required for licensure as an Electrologist in this state.

For your convenience, this list is arranged by the regions in which the schools are located. To learn more about the admissions process and cost of any program in which you are interested, please contact the program directly.
Florida-Approved Electrolysis Pre-Licensure Training Programs
Interested in becoming an approved program?
Please see the "New School Checklist" under the next menu tab titled "REQUIREMENTS FOR PRE-LICENSURE TRAINING SCHOOLS". 
ATTENTION EXISTING TRAINING PROGRAMS: 
Please review the "Existing Training Schools" section under the Requirements tab in this section for critically important information on complying with new curriculum requirements prior to March 1, 2018.
Existing Training Schools
All current 320-Hour Electrolysis Training Schools are required to update their training programs to comply with changes to Rule Chapter 64B8-53, F.A.C., Electrolysis Training Programs, amended February 15, 2017.

No later than March 1, 2018, your curriculum must be updated to combine training in epilator as well as laser and light-based hair removal as outlined in Rule 64B8-53.002, F.A.C., Curriculum Standards for Electrolysis Training Programs. Additionally, all equipment required in Rule 64B8-53.003, F.A.C., Required Equipment for Electrolysis Training Programs must be in place in your facility.

To assist you with gathering documentation for submission to the Florida Electrolysis Council to obtain approval for your combined training program, use this checklist [hyperlink to attachment] which includes a copy of the new training school rules. Please note that you must obtain Council approval BEFORE admitting students to the new combined program.

To have your program timely reviewed prior to the March 2018 deadline, please submit your compliance packet at least 45 days prior to the Electrolysis Council Meeting at which you would like to have your program considered. Please indicate the meeting at which you would like to have your material reviewed in the "Electrolysis Training School Information" of the checklist. You may also visit

Please send your compliance packet to the following address: Florida Electrolysis Council, 4052 Bald Cypress Way, BIN C05, Tallahassee, FL 32399-3255.

Combined Electrolysis Training Program Compliance Checklist
New Training Program Checklist
If you are interested in becoming an Electrolysis Pre-Licensure Training Program as outlined in Rule Chapter 64B8-53, Florida Administrative Code, you will need to first contact the Florida Department of Education, Commission for Independent Education (CIE) at 1-888-224-6684 (Toll Free) or 850-245-3200 to obtain information on applying to become a licensed school through that agency. Part of the CIE's licensure process includes obtaining the Florida Electrolysis Council's approval of your program.

When the CIE indicates you are ready to move forward with seeking the Council's approval, please use this checklist to compile the documents you will need to submit to the Council. To have your program timely reviewed at one of the Council's scheduled public meetings, please submit your compliance packet at least 45 days prior to the meeting at which you would like to have your program considered. A listing of upcoming meetings is available on this website at http://www.floridahealth.gov/licensing-and-regulation/electrolysis/meetings/index.html for a listing of upcoming meetings. Please send your packet to the following address: Florida Electrolysis Council, 4052 Bald Cypress Way, BIN C05, Tallahassee, FL 32399-3255.

Electrolysis Pre-Licensure Training Program Checklist-NEW PROGRAM