skip to content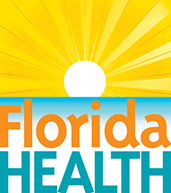 It's a New Day in Public Health.
The Florida Department of Health works to protect, promote & improve the health of all people in Florida through integrated state, county, & community efforts.
skip to content
MQA Balanced Scorecard and Strategic Plan
Contact the Florida Department of Health
 

Mailing Address

Florida Department of Health 

4052 Bald Cypress Way 

Tallahassee, FL 32399 
Note: This page contains materials in the Portable Document Format (PDF). The free Adobe Reader may be required to view these files.

MQA's long-range plan and performance measures are tracked and monitored in its balanced scorecard. The MQA Balanced Scorecard (BSC) includes MQA's short- and long-range goals, strategies and performance measures, as well as the action plans (initiatives). As part of MQA's annual strategic planning process (SPP), MQA's Management Team (MT) reviews and updates the BSC, and sets strategic priorities and operational goals. The long-range plan is revised annually, as required by statute, with input from boards and councils at the Annual Board/Council Chairs and Vice Chairs Long-Range Planning Meeting.

MQA conducts two annual long-range planning meetings: the Board/Council Chairs & Vice Chairs Long-Range Planning Meeting and the Association Long-Range Planning Meeting. Boards, councils and health care associations are notified of these meetings via Florida Administrative Weekly Notices, MQA's website, association newsletters, and emails.

2012-2013 Operational Balanced Scorecard (pdf)
2012-2013 LRPP Balanced Scorecard (pdf)
MQA LEGISLATIVE STAFF VISIT 
Overview
The Division of Medical Quality Assurance (MQA) works in conjunction with 22 regulatory boards, appointed by the Governor, and six regulatory councils, appointed by the State Surgeon General. MQA licenses and regulates 1,116,592 licensees in 42 health care professions and eight types of facilities/establishments. MQA also oversees the Prescription Drug Monitoring Program, E-FORSCE©. The division has three bureaus (Health Care Practitioner Regulation,Enforcement, and Operations) with 605 employees in its Tallahassee headquarters and 11 field offices throughout the state.

MQA's key customers are licensed health care practitioners, licensure applicants, and health care consumers. MQA's key customer requirements are timeliness, accessibility, and quality. MQA's key business processes are:
Licensure – MQA evaluates the credentials of applicants for initial licensure to determine statutorily-established minimum standards are met. In FY 2012-2013, 102,860 initial applications were processed, 87,554 initial licenses were issued, and 420,618 licenses were renewed.

Enforcement – MQA analyzes and investigates complaints, inspects facilities, assists in prosecuting violations of Florida regulatory statutes and administrative rules, monitors compliance of licensees with disciplinary final orders, and combats unlicensed activity. In FY 2012-2013, MQA received 15,019 complaints, completed 30,299 inspections, issued 106 citations, and resolved 1,978 cases through final orders. MQA investigated 413 unlicensed activity cases and referred 264 to law enforcement for criminal prosecution.

Information – MQA provides credentials and discipline history about licensees to the public to help health care consumers make informed choices regarding their health care practitioners. MQA responded to 10,299 public records requests in FY 2012-2013. MQA's website is a primary source of information on licensed health care practitioners. This website received 3,836,273 hits in FY 2012-2013 from key customers.
Top Priorities

1. Amending rules and inspecting pharmacies engaging in sterile compounding
2. Reducing the time to issue health care practitioner licenses
3. Implementing technology solutions that improve the efficiency of MQA services

Accomplishments
1. Modified existing credit card reconciliation system to allow for near real-time processing of application and renewal fees. Reduced the length of time to process a renewal application from an average of 3.7 days to less than an hour.

2. Completed the inspection of all sterile compounding pharmacies in Florida between November 2012 and June 2013, a total of 684.

3. Issued 515 emergency actions in FY 2012-2013, a 37% increase over the prior year. Through process improvements, issued 53.6% emergency actions in < 30 days. In FY 2011-2012, issued 40.7% in < 30 days; in FY 2010-2011, issued 9.2% in < 30 days.

Emerging Issues

1. Prescription Drug Monitoring Program
2. Sterile Compounding
3. Board of Medicine Committees on Telemedicine and Office Surgery