skip to content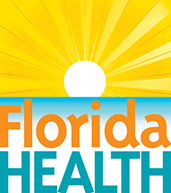 It's a New Day in Public Health.
The Florida Department of Health works to protect, promote & improve the health of all people in Florida through integrated state, county & community efforts.
Skip MegaMenu and goto content
Trauma System Current Events
Contact the Florida Department of Health
 

Mailing Address

Florida Department of Health 

4052 Bald Cypress Way Bin A-22 

Tallahassee, FL 32399



May 2016 Events
December 2015 Events
October 2015 Events
Neuro Nursing and Neuroscience Symposiums are May 13-14
The Advanced Neuroscience Network is hosting a Neuro Nursing Symposium on May 13, 2016 at the Renaissance Boca Raton Hotel. A Neuroscience Symposium will be held the following day at the Boca Raton Resort and Club.  Educational objectives include: defining cryptogenic strokes; discussing advancements in neurocritical care; learning new surgical treatment options for Parkinson's, and much more. For additional details including reservation information, visit: http://www.tenetfl.com/neuro/neuroscience-symposium-2016/.
St. Mary's Medical Center's Trauma Symposium is May 27
St. Mary's Medical Center will host its 2016 Trauma Symposium on May 27 at the PGA National Resort and Spa in Palm Beach Gardens. Topics of discussion include updates on best practices in neurosurgery and cranial procedures, management of complex pelvic fracture and a keynote lecture on endovascular surgical care provided by Dr. Thomas Scalea. An ATLS refresher course will be provided on May 26 at St. Mary's Medical Center Campus.
Bureau of Emergency Medical Oversight Bids Farewell to Trauma System Administrator
The Bureau of Emergency Medical Oversight's Trauma System Administrator, Susan Bulecza, has accepted a new position at Tallahassee Memorial HealthCare as the new Neuroscience Clinical Nurse Specialist and Stroke Program Coordinator. Her last day with the Bureau was November 30. We wish her much success in her new role!
'Trauma Copters' Free For Florida Keys Residents
Nancy Klingener, reporter for Health News Florida, explains how Monroe County is trying to make sure patients have the chance to choose the option of a free 'trauma copter' for Florida Keys residents. Listen to the article here: http://news.wgcu.org/post/trauma-copters-free-florida-keys-residents.
Internationally Renowned Neurologist to Lead University of Florida Department of Neurology
University of Florida College of Medicine leaders have appointed Michael S. Okun, M.D., chair of the department of neurology.  
Okun, a professor in the departments of neurology, neurosurgery and psychiatry, co-directs the UF Center for Movement Disorders and Neuro-restoration, which he established with neurosurgeon Kelly Foote, M.D., in 2002. The center, which includes more than 40 interdisciplinary faculty members, delivers personalized care to patients with neurologic disorders such as Parkinson's disease, Tourette syndrome and dystonia.
Okun has been at the forefront of developing and refining deep brain stimulation, a surgical technique that uses electric pulses delivered to the brain through small implantable leads. The therapy is used to override problematic signals in the brains of patients with movement disorders. Okun also studies a part of the brain called the basal ganglia, and has been developing new device-based approaches for patients suffering from a broad spectrum of neurological diseases. His research is funded by the National Institutes of Health and by many private foundations.
Learn more at: https://ufhealth.org/news/2015/internationally-renowned-neurologist-lead-uf-department-neurology.
October 26, 2015: Trauma Rule Hearing
The Bureau of Emergency Medical Oversight announces a hearing to which all persons are invited.
DATES AND TIMES: Monday, October 26, 2015 from 9:00 a.m.- 5:00 p.m.
PLACE: Department of Health, Room 301, 4042 Bald Cypress Way, Tallahassee, Florida
Audio of the workshop is available by calling: 1-888-670-3525. Please enter: 6939930618 then #
GENERAL SUBJECT MATTER TO BE CONSIDERED: The Bureau of Emergency Medical Oversight will hold a public hearing to discuss proposed rule changes to include the allocation of the number of trauma centers needed for each trauma service area as published in the FAR on September 16, 2015.  The hearing will also discuss proposed rules related to the trauma and acute care hospital registries, trauma agencies and funding for verified trauma centers as published in the FAR on September 24, 2015.
A copy of the agenda may be obtained by contacting the Bureau of Emergency Medical Oversight at: (850) 245-4045.
Free Training and CEUs/CMEs Opportunities in Tallahassee and Gainesville
Florida Trauma Centers are invited to free training and CEUs/CMEs opportunities in Tallahassee and Gainesville. The Bureau of Preparedness and Response, in partnership with the Florida Division of Emergency Management and the Alachua County Emergency Management, is sponsoring Effective Strategies for Communicating with People Who are Deaf or Hard of Hearing and Others with Access and Functional Needs training in Tallahassee on October 27 and Gainesville on October 28.
The target audience is first responders, healthcare workers, emergency managers, planners and other emergency personnel involved in disaster planning, response and recovery efforts. This training would also be very beneficial to trauma staff in day to day operations as well.  
Registration is through the Florida Division of Emergency Management's SERT TRAC. We have applied for and requested 7.0 CEUs and CMEs for this training through the Suwannee River AHEC.
The After Action Report from this training that was conducted at the Governor's Hurricane Conference this past May and at the Broward County Emergency Operations Center in June of 2015 is available for your information.  From these four sessions conducted, 90-100 percent of the participants agreed that they were very satisfied with all aspects of this training. 
Host Sites Needed to Hold Disaster Management and Emergency Preparedness Courses
The Florida Department of Health in partnership with the Florida Chapter, American College of Surgeons (ACS) is seeking host sites to hold up to 7 Disaster Management and Emergency Preparedness (DMEP) courses throughout the state. The host site must be an ACS approved training site or partner with an ACS approved training site.
The courses are paid for by the Florida Department of Health and free to attendees.
The ACS Disaster Management and Emergency Preparedness (DMEP) course teaches planning methods, preparedness, and medical management of trauma patients in mass casualty disaster situations. The intended audience includes acute care providers, EMS, public health professionals, and emergency managers.
This course has approved free continuing education credit for both physicians and nurses.
If your facility is interested in holding a course please contact the Bureau of Emergency Medical Oversight at (850) 245-4055 for additional information.