skip to content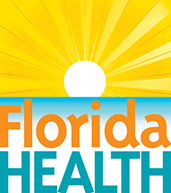 It's a New Day in Public Health.
The Florida Department of Health works to protect, promote & improve the health of all people in Florida through integrated state, county, & community efforts.
skip to content
Enforcement Units
The Department of Health investigates complaints and reports involving health care practitioners and people who are practicing without a license for professions regulated by Florida Statutes. Action which may be taken against health care practitioners is administrative in nature (e.g., reprimand, fine, restriction of practice, remedial education, administrative cost, probation, license suspension or license revocation). The Department cannot represent complainants in civil matters to recover fees paid or seek remedies for injuries.
Flowchart of the Health Care Practitioner Regulatory Process
Text Equivalent
Enforcement Units 
Unlicensed Activity Program (ULA)
The Unlicensed Activity Program Unit works in conjunction with law enforcement and the state attorney's offices to prosecute individuals practicing without a license. In many instances, unlicensed activity is a felony-level criminal offense. More importantly, receiving health care from unlicensed people is dangerous and could result in further injury, disease or even death.
Consumer Services Unit (CSU)
The Consumer Services Unit is where the complaint process begins. It is the central intake for all complaints, including complaints alleging the practice of a healthcare profession or the operation of facilities/establishments without the appropriate license (Unlicensed Activity). CSU includes investigators and government analysts assigned to specific professions. Staff review each complaint for possible violations of laws and rules.
Investigative Services Unit (ISU)
The Investigative Services Unit investigates complaints against health care practitioners and facilities/establishments regulated by the Department. Unlicensed activity complaints are investigated as well. ISU functions as the investigative arm of the division. ISU includes a staff of professional investigators and senior pharmacists who conduct interviews, collect documents and evidence, prepare investigative reports for the Prosecution Services Unit and serve subpoenas and official orders of the Department.
Prosecution Services Unit (PSU)
The Prosecution Services Unit is responsible for providing legal services in the regulation of all health care boards and councils. Attorneys review the investigative report to recommend a course of action, which may include emergency orders, expert reviews, closing orders, and administrative complaints.
Compliance Management Unit (CMU)
The Compliance Management Unit is responsible for ensuring that licensees comply with the terms and penalties imposed in final orders issued by the 22 boards and six councils that regulate seven types of facilities and more than 40 healthcare professions licensed by the Department's Medical Quality Assurance Division.
Enforcement Terms and Definitions 
Administrative Complaint is a document charging a licensee with a violation.
Complaint is an allegation made against a person or facility.
Disciplinary Action is a penalty imposed by a Board or the Department.
Emergency Order is immediate action taken to protect the health, safety and welfare of the public.
Emergency Suspension Order (ESO) is an Emergency Order suspending a license.
Emergency Restriction Order (ERO) is an Emergency Order restricting a license.
Final Action is a conclusion of a case.
Final Order is a document stating the outcome of a case.
Violation is the failure to comply with statutes or rules.
Voluntary Relinquishment occurs when a licensee agrees to give up the health care license issued to them by the Department's Medical Quality Assurance Division.