Skip Global navigation and goto content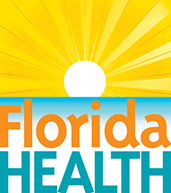 It's a New Day in Public Health.
The Florida Department of Health works to protect, promote & improve the health of all people in Florida through integrated state, county & community efforts.
Skip MegaMenu and goto content
Covid-19 Information
Contact the Child Care Food Program
 

Fax

850-414-1622
 

Mailing Address

Bureau of Child Care Food Programs  

4052 Bald Cypress Way, Bin A-17 

Tallahassee, FL 32399 
Nationwide Waivers
The United States Department of Agriculture (USDA) has granted States significant program flexibilities and contingencies to best serve program participants during the COVID-19 pandemic. Below is a summary of nationwide waivers that apply to the Child Care Food Program (CCFP).
Waiver Type
Flexibility Granted
Exp. Date
Meal Pattern Requirements
Provides flexibility in meeting dietary specifications and in providing required meal components when there are food supply issues.
June 30, 2021
Congregate (Group) Meal Requirements
Supports social distancing by allowing meals to be provided as grab'n go to a parent or guardian or for meals to be delivered.
June  30, 2021
Meal Service Time Requirements
Allows program operators the flexibility to adjust the times meals and snacks are provided in order to streamline operations.
June  30, 2021
Parent/Guardian Meal Pick-up
Allows sites that are approved for non-congregate meal service to distribute meals to a parent or guardian to take home to their eligible child(ren).
June 30, 2021
60-Day Claiming Deadlines for January & February 2020
Extends claiming deadlines for January and February 2020 claims an additional 30 calendar days from their original required date of submission.
90 days from last day of applicable claim month

Educational or Enrichment Activity Requirements for Afterschool Meals Programs

Allows children to receive afterschool meals and snacks without having to participate in an education or enrichment activity onsite.
June 30,  2020
Operations during Unanticipated School Closures for Afterschool Meals Programs


Allows Afterschool Meals Programs to continue operations under current unanticipated school closure requirements in order to support access to nutritious meals.
June 30, 2020
Monitoring Requirements for Sponsoring Organizations
Supports social distancing by allowing for desk audits and provides flexibility in meeting monitoring requirements by waiving requirements at 7 CFR 226.16(d)(4)(iii) as follows: a) CCFP sponsors may conduct two reviews of their CCFP facilities; b) only one CCFP facility review is required to be unannounced; c) FNS waives that at least one unannounced review must include observation of a meal service; d) FNS waives the requirement that not more than six
months may elapse between reviews; e) allows sponsoring organizations to review new CCFP facilities as a desk audit.
September 30, 2021
Area Eligibility for Afterschool Meals Program (AMP)
Allows schools and afterschool care centers, regardless of their location, to serve AMP meals and snacks to students after the regular school day.
June 30, 2021
Note: Waivers remain in effect through the expiration date or upon expiration of the federally declared public health emergency, whichever is earlier.
Florida Waivers Pending USDA Approval
In response to the COVID-19 pandemic and recommendation for social distancing, Florida Department of Health, Bureau of Child Care Food Programs (CCFP) is requesting that the United States Department of Agriculture (USDA) approve the following waiver requests:
|  Waiver Type | Flexibility Requested | Approval/Denial Date | Expiration Date |
| --- | --- | --- | --- |
| Three Meals Per Day (Breakfast, Lunch, Supper) | Allow CCFP institutions and facilities the ability to serve and claim 3 meals (Breakfast, Lunch, and Supper) per child per day. | Withdrawn | N/A |
| 60-Day Claiming Deadlines through September 30, 2020 | Allow institutions up to 90 days from the last day of the claim month to file their claim for reimbursement without having to use a one-time exception and provide a Corrective Action Plan (for March 2020 through September 2020). | Denied | N/A |
| Sponsor Administrative Earnings | Allow Sponsoring Organizations (except for Day Care Home Sponsors) to retain up to 20% of meal reimbursments to cover administrative costs. Allow Day Care Home Sponsoring Organizations to claim administrative reimbursement based on the number of active day care homes that filed claims during the month of January 2020 or the current claim month, whichever is higher. | Denied | N/A |
| Area Eligibility for Afterschool Meals Programs (AMPs) | Waive the area eligibility requirement that the AMP site must be located in the attendance area of a school in which at least 50 percent of the enrolled children are certified eligible for free or reduced-price school meals. | Withdrawn | N/A |
| Notification Deadline for Application Approvals | Allow the State Agency up to 45 days after receipt of a complete new application to notify the applicatn if the application to participate is approved or denied. | Approved | July 31, 2020 |
| Monitoring Waiver | Allowing the State Agency and Sponsors to waive the meal observation portion of the monitoring review. | Approved | September 30, 2021 |
Meal Pattern Waiver Documentation Form