skip to content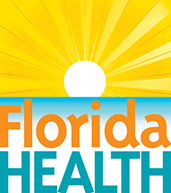 It's a New Day in Public Health.
The Florida Department of Health works to protect, promote & improve the health of all people in Florida through integrated state, county, & community efforts.
skip to content
PCP Portal
CMS Plan
 

Mailing Address

Office of the CMS Managed Care Plan 

4052 Bald Cypress Way, Bin A06 

Tallahassee, FL 32399  
Welcome to the CMS Plan PCP Portal. As a CMS Plan provider, you are an integral part of a network of local community providers, hospitals and university medical centers across Florida that provides quality care to children who need it most.
On this page, CMS Plan primary care providers have access to:
Important information about the CMS Plan;
A listing of Accreditation Association for Ambulatory Health Care, Inc. (AAAHC) requirements for PCPs; and
Useful contact information.
If you are searching for a specific form or document, please visit the Provider Resources section of our For Health Care Professionals page.
CMS Plan Provider Newsletter 
The Summer 2016 edition of the CMS Plan quarterly provider newsletter is now available to view online.
Payment Error Rate Measurement (PERM)
Patient Centered Medical Home Survey
Letter from the State Surgeon General Regarding Zika
ICHP Medical Records Request
Physician Attestation for Clinical Eligibility
Continuing Education Opportunitites
New CDC Immunization Website
Starting in August 2017, the Payment Error Rate Measurement (PERM) program contractor will contact select Medicaid and CHIP providers.  If you are contacted you must comply with the medical records request.  For more information you can read AHCA's notice.
The Florida Department of Health Children's Medical Services has a statewide initiative to assist pediatric practices with Patient Centered Medical Home (PCMH) pratice transformation and recognition.  The PCMH model has become a widely accepted standard with a variety of tools and processes that enable providers to more effectively deliver better care and achieve improved outcomes.
We have partnered with HealthARCH - a division of the University of Central Florida College of Medicine to assist us with this program.  A survey of pediatric practices is the first step in the process and will assist us with determining who among Florida pediatric practices is interested and ready to begin the medical home journey.
Your results will be kept confidential.  The survey should take approximately 20 minutes.  Educational content on PCMH is provided throughout the survey to help explain concepts and standards.  We appreciate your time and assistance with this program.
Begin the survey:  PCMH Survey
As the Florida Department of Health investigates a possible non-travel related transmission of the Zika virus in Florida, please read this
letter
from State Surgeon General Dr. Celeste Philip.
The Institute for Child Health Policy (ICHP) at the University of Florida is contracted with the Children's Medical Services Managed Care Plan (CMS Plan) to evaluate data related to care and to assist in quality improvement. In addition to the data gathered from Med3000 (CMS Plan's Third Party Administrator), ICHP is requesting medical records from our providers to calculate the performance measures required by the Agency for Healthcare Administration (AHCA). A response is required if you receive a records request from ICHP.
Providers are permitted to share medical record information in accordance with the provisions of the Health Insurance Portability and Accountability Act (HIPPA) because providers and ICHP qualify as business associates of the Florida Department of Health. As a CMS Plan provider, you are required to share this information due to provisions in your contract to serve CMS Plan members. CMS Plan members or their representatives give consent to share this information as a part of their Medicaid application.
Physician Attestation for Clinical Eligibility: Effective Tuesday, September 27, 2016, the Florida Department of Health has revised Rule 64C-2.002 of the Florida Administrative Code.  Changes include adding certain codes to the clinical eligibility screening form and adding additional options for physicians to utilize a medical review panel to determine clinical eligibility.  The rule also clarifies that families may request a re-screening to determine clinical eligibility if clincial eligibility was not previously established. Go to our CMS Plan Physician Attestation Process document to learn more.
If you are a treating physician with questions about the attestation form or process, please call 1-855-901-5390.
Health Care Transition Training
The Health Care Transitions Training Program aims to provide practitioners with an in-depth understanding of the importance of health care transition. It will equip all practice staff with the knowledge and tools they need to facilitate smooth transition from pediatric to adult health care for young Floridians with and without disabilities or special health care needs.
Up to 4 free continuing education contact hours for Florida physicians, physician assistants, nurses, nurse practitioners, social workers, mental health counselors and allied health professionals are available through the Florida AHEC Network. Get started by visiting http://www.aheceducation.com/.
New National Center for Immunization and Respiratory Diseases (NCIRD) Website
CMS Plan is pleased to share with our providers the launch of the Centers for Disease Control and Prevention (CDC) National Center for Immunization and Respiratory Diseases (NCIRD) new website. The website is for national, state, and local immunization partners. Users can more easily find resources and materials to help supplement vaccine conversations and educate parents, pregnant women, and adults, as well as health care professionals, all in one place. On the new site, you will find links to digital tools, social media content, drop-in matte articles, print materials, toolkits, videos, public service announcements (PSAs), and more. Explore what NCIRD now has to offer and share it with others. 
Provider Tips and Reminders 
Provider Billing and Recordkeeping Requirements
Patient Information and Advanced Directives
Medical Records Requirements
Providers must ensure accurate billing occurs. This includes:
Correct dates of service
Timely submission of claims and adjustments
Correct entry of patient identifying information
Accurate dates for "date of service" and "dispense date" for medications
Providers must also ensure accurate recordkeeping occurs. This includes:
Documenting patient counseling for medications and providing proof when requested
Medical records must contain the provider's order
Medical records must contain the service plan
Plan of care covering date of service for the procedure code used
Progress notes covering date of service
Physician's diagnosis to support revenue codes covering the date of service
Able to supply a valid prescription upon request
Accuracy while inputting data into the system
CMS Plan requires providers to comply with timely requests for records in relation to audits or standard operational practices.
As a CMS Plan provider, you are required to give patients, their family member or a legally authorized individual complete information regarding patients' diagnosis, evaluation, treatment and prognosis. Any advanced directives must be included in medical records.
CMS Plan members have a right to participate in decisions concerning their health care, unless participation is contraindicated for medical easons. The designated person or legally authorized individual, the opportunities for participation in medical decisions or the reason why participation is medically contraindicated must be included in medical records including informed consents, progress notes, etc. More information about medical records requirements can be found in Section XI of the Provider Handbook.
Please refer to the following policy related to medical records requirements:
CMS Plan Provider Management Helpline
Provider questions about credentialing, username and password reset for provider management system
Phone: 850-245-4215
Fax: 850-487-1279
Email: cmsproviderhelp@flhealth.gov 
CMS Plan Physician Attestations
Questions and technical assistance
Phone: 850-245-4444, extension 3291
Fax: 850-488-3813
Email (for encrypted emails): CMS.ClinicalEligibilityScreening@flhealth.gov
MedImpact, KidCare
Title XXI pharmacy benefits manager
Phone: 800-788-2949
Magellan, Medicaid
Title XIX pharmacy benefits manager
Phone: 800-603-1714
Ped-I-Care
Member services, customer service, provider relations and authorization
Phone: 866-376-2456
South Florida Community Care Network (SFCCN)
Provider Relations
Phone: 1-855-819-9506
Health and Wellness Promotion 
Healthiest Weight Florida
Quality Enhancements
Chronic Conditions/Disease Management
Healthy Behaviors Program
Printable Resources
Florida Department of Health and the CMS Plan work to improve the lives of residents through health and wellness initiatives like Healthiest Weight Florida. This initiative is aimed at decreasing the percentage of Floridians who are at an unhealthy weight. Healthiest Weight Florida is a collaborative partnership among state, local and community agencies. Visit the Healthiest Weight Florida

website

for information and

resources

 to share with your patients.
CMS, in partnership with Ped-I-Care and Community Care Plan (CCP)* offer CMS Plan members a resource guide to access information on programs in their community that are freely available, or available at a low cost. Such programs may include (depending on local availability) tobacco cessation assistance, parenting classes and support, domestic violence prevention, assistance for those in domestic violence situations, obesity prevention, assistance with housing, financial information, anti-bullying campaigns, language/linguistic assistance, prenatal care, prevention and treatment of alcoholism and substance abuse, and prevention of juvenile delinquency.
To obtain this information on behalf of a Ped-I-Care member, please call (352) 627-9196
To obtain this information on behalf of a CCP member, please call (866) 209-5022
You can also contact a Care Coordinator at a local CMS Plan area office for more information on the CMS Quality Enhancements Program.
*Formerly the South Florida Community Care Network (SFCCN)
CMS Plan offers a Chronic Conditions/Disease Management Program that strives to evaluate our enrollee populations who are identified with certain chronic conditions. Its goal is that of improving overall health by utilizing a combination of education, provider communication, symptom management, and medication management that is tailored to the individual enrollee's needs.
Once clinical eligibility for the CMS Plan program has been established based on the current eligibility screening tool, enrollees may qualify for the Chronic Conditions/Disease Management program based on the CMS Plan Acuity Tool, telephonic interview with the family, review of physician records, diagnosis review, and social/family history.
The 4 diagnoses that have been approved for the program include:
Asthma
Child and Adolescent Diabetes
Sickle Cell Anemia
Attention Deffecit/Hyperactivity Disorder
CMS Cultural Competency Plan 
CMS Cultural Competency Plan
Cultural competency is one of the main ingredients in providing quality health care to our children. It is the way families and providers can come together and talk about health concerns without cultural differences hindering the conversation. Your patients may require interpretive services. All CMS Plan members have a right to receive information about their health in a format or language they can understand. View the CMS Cultural Competency Plan to learn more about how you can meet your patients' cultural and linguistic needs.
The CMS Cultural Competency Plan includes provisions for language and communication. This could include language lines, translation services or TTY/TTD services.
According to Title III of the Americans with Disabilities Act (ADA), health care providers are required to provide interpreters for medical visits and other medical-related situations. To learn how health care providers can help meet their patients' communication needs, please view the following information regarding ADA requirements.
Member Rights and Responsibilities 
Member Rights and Responsibilities
All CMS Plan members have certain rights. For instance, members are entitled to receive care and services covered by  Medicaid, and they are also entitled to refuse care. CMS Plan members also have certain responsibilities. To learn more, please view the Member Rights and Responsibilities document.
AAAHC Accreditation Requirements 
AAAHC Accreditation Requirements
The CMS Plan is nationally accredited by the Accreditation Association for Ambulatory Health Care, Inc. Our AAAHC accreditation signifies that the CMS Plan is committed to on-going, continuous improvement to the care and services we provide. View the AAAHC Requirements for Primary Care Physicians to learn more.
CMS Plan Enrollment Maps
Other Performance Measures