skip to content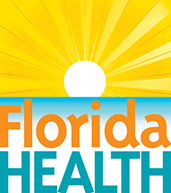 It's a New Day in Public Health.
The Florida Department of Health works to protect, promote & improve the health of all people in Florida through integrated state, county, & community efforts.
skip to content
CMS Plan Updates and Events
CMS Plan
 

Mailing Address

Office of the CMS Managed Care Plan 

4052 Bald Cypress Way, Bin A06 

Tallahassee, FL 32399  
Payment Delay Due to Hurricane Irma
Have You Received a Strange Phone Call?
Immigrant Children Now Eligible to Apply for State Health Insurance
Final Clinical Eligibility Rule Posted
Public Meeting Notice: CMS Plan Service Delivery Model
Notice of Correction Posted
Notice of Proposed Rule Posted
Notice of Accreditation Survey
Spring 2016 Member Newsletter
Upcoming CMS Plan Rulemaking Workshop
Children's Week 2016
CMS Resumes Clinical Eligibility Screenings
Chief Medical Officer Selected for CMS Managed Care Plan
Children's Medical Services (CMS) Plan Technical Advisory Panel
Please be advised that there will be a one day delay in the payment schedule for the week of September 11th due to Hurricane Irma.  Payments that would normally post via EFT on Friday, September 15, 2017 will post on Monday, September 18, 2017. Paper checks will go in the mail one business day later as well. Providers are encouraged to check back for additional updates regarding this matter.
The Florida Department of Health confirmed that CMS Title XXI phone number 866-202-1132 has recently been used in a phone scam.  If you receive a prerecorded message from 866-202-1132 stating "last chance to get a discount on your credit card rate..." or a similar message, please dicountinue the call IMMEDIATELY.  The scammers can alter the appearance of the caller ID to make is seem as if calls regarding fraudulent credit card offers are coming from the CMS Title XXI customer service line at Community Care Plan (866-202-1132).  The offenders may use different ways to obrain or verify someone's personal bank account or for other fraudulent activity.  If you have questions about a call you received, please contact CMS Plan at 850-245-4200.
Effective July 1, 2016, lawfully residing immigrant children in Florida are able to obtain health insurance coverage. Earlier this year, the Florida Legislature eliminated the five-year waiting period for Medicaid and the Children's Health Insurance Program (CHIP).
If your child was not eligible for health insurance coverage because of the five-year waiting period, you can reapply at any time by contacting the Florida Department of Children and Families (DCF) or Florida KidCare.
For more information regarding the new legislation or to find out if a child is eligible for coverage, please contact DCF by phone (1-866-762-2237) or visit the DCF website at www.MyFLFamilies.com. You can also contact Florida KidCare by phone (1-888-540-5437) or on their website www.FloridaKidCare.org.
The Florida Department of Health announces a public meeting to which all persons are invited. The public meeting is in regard to the Children's Medical Services Managed Care Plan (CMS Plan) service delivery model administered by the Florida Department of Health only. Representatives of the Department will facilitate discussions with CMS Plan families, providers and stakeholders and the general public to gather public input intended to inform the evaluation of the feasibility of improved models for Title XIX, XXI or V funded delivery systems for Florida's medically complex children with special health care needs (CSHCN). The goal is to solicit input from the public related to serving families and children with medically complex, special health care needs.
Three (3) public meetings were held as listed below.  Written comments will also be accepted through 5 p.m. EST on Friday, February 3, 2017.
Wednesday, February 1, 2017, 9 a.m. – 11 a.m.
United Way of Broward—Ansin Building 1300 South Andrews Avenue Ft. Lauderdale, FL 33316
Thursday, February 2, 2017, 9 a.m. – 11 a.m.
Florida Department of Health—Orange County 6101 Lake Ellenor Drive Orlando, FL 32809
Friday, February 3, 2017, 9 a.m. – 11 a.m.
Florida Department of Health—Capital Circle Office Complex 4052 Bal Cypress Way, Room 301 Tallahassee, FL 32399
The Accreditation Association for Ambulatory Care, Inc. (AAAHC) will be conducting an accreditation survey of the CMS Plan on August 1-2, 2016.
For more information, please read the Notice of Accreditation Survey.
The Spring 2016 edition of the CMS Plan member newsletter is now available to view online. This newsletter is published quarterly to keep members informed about and connected to the CMS Plan.
In an effort to continue our collaboration with stakeholders and advocates regarding the clinical eligibility screening process, the CMS Plan will host a rulemaking workshop on Wednesday, April 20, 2016. Rules 64C2.002 and 64C2.003 are scheduled for workshop. The rulemaking workshop will focus on reviewing clinical eligibility criteria and redetermination requirements for the CMS Plan.
The Florida Department of Health and the CMS Plan are committed to engaging the public and all interested parties in the rule development process in order to best serve the children in Florida who have special health care needs.
View the rulemaking workshop agenda online
You can also view the following documents related to the rulemaking workshop:
Clinical Eligibility Screening Form
CMS Plan Screening Data from January 11, 2016 through April 10, 2016
Physician Attestation Form Draft
CMS Plan Medical Panel Review Form Draft
Date: Wednesday, April 20
Time: 9:00 a.m. to 5:00 p.m.
Location: Florida Department of Health
4052 Bald Cypress Way, Room 301
Tallahassee, FL 32399
If you require special accommodations to participate in this event, please contact ChildrensMedicalServices@flhealth.gov at least 5 days before the event. If you are hearing or speech impaired, please contact the agency using the Florida Relay Service, 1(800)955-8771 (TDD) or 1(800)955-8770 (Voice).
On Tuesday, January 26, the CMS Plan participated in Children's Week at the Florida State Capitol. Volunteers and partners worked to create a series of interactive storytelling booths called Storybook Village. The CMS Plan was honored to participate in Storybook Village and share the "Give Me 5 A Day" book with children, families, teachers and other visitors. The book encourages healthy eating habits by reminding kids to eat three vegetables and two fruits every day. As part of the festivities, State Surgeon General and Secretary of Health Dr. John Armstrong read the book aloud with the help of Department of Health employees dressed as fruit and vegetable characters from the book.
"Give Me 5 A Day" was written in collaboration between the department's Bureau of Child Nutrition Programs and the Bureau of WIC and Nutrition Services. To read an electronic version of the book, visit http://issuu.com/floridahealth/docs/give_me_5_eng-2016?utm_source=article.
The press release for the event can be viewed at http://www.floridahealth.gov/newsroom/2016/01/012616-reads-during-storybook-village.html.
The Florida Department of Health has announced Dr. Mansooreh "Massey" Salari, M.D., as the new Chief Medical Officer for the Children's Medical Services Managed Care Plan. Dr. Salari has been with the department for over 37 years and has a strong background in pediatric medicine and public health. Visit floridahealth.gov/newsroom to learn more.
The Children's Medical Services (CMS) Plan Technical Advisory Panel met on Oct. 30, 2015 from 8:00am to 10:00am in Tallahassee.