skip to content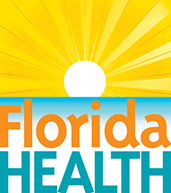 It's a New Day in Public Health.
The Florida Department of Health works to protect, promote & improve the health of all people in Florida through integrated state, county, & community efforts.
skip to content
Disorders
Contact the Newborn Screening Program
 

Mailing Address

Newborn Screening Program 

4052 Bald Cypress Way, Bin A06 

Tallahassee, FL 32399 
Per Florida Statute 383.14 (5) the Genetics and Newborn Screening Advisory Council recommends the conditions for which testing should be included under the screening program.  Florida Newborn Screening Program screens for all 31 core conditions and 22 secondary conditions (a total of 53 conditions), 50 of which are included in the Recommended Uniform Screening Panel (RUSP) that is recommended by the US Department of Health and Human Services Advisory Committee on Heritable Disorders in Newborns and Children.
The American College of Medical Genetics (ACMG) developed an ACTion (ACT) sheet that describes the short term actions a health professional should follow in communicating with the family and determining the appropriate steps in the follow-up of the infant that has screened positive, and 2) an algorithm that presents an overview of the basic steps involved in determining the final diagnosis in the infant. These sheets can be found on the National Library of Medicine (NLM) website-Newborn Screening ACT Sheets and Confirmatory Algorithms.
The Department of Health currently screens all babies born in Florida for the following disorders.
Core Disorders
Propionic acidemia
Methylmalonic acidemia (methlymlonyl-CoA mutase)
Methylmalonic acidemia (cobalamin disorders)
Isovaleric acidemia
3-Methylcrotonyl-CoA carboxylase deficiency
3-Hydroxy-3-methyglutaric aciduria
Holocarboxylase synthase deficiency
ß-Ketothiolase deficiency
Glutaric acidemia type I
Carnitine uptake defect/carnitine transport defect
Medium-chain acyl-CoA dehydrogenase deficiency
Very long-chain acyl-CoA dehydrogenase deficiency
Long-chain L-3 hydroxyacyl-CoA dehydrogenase deficiency
Trifunctional protein deficiency
Argininosuccinic aciduria
Citrullinemia, type I
Maple syrup urine disease
Homocystinuria
Classic phenylketonuria
Tyrosinemia, type I
Primary congenital hypothyroidism
Congenital adrenal hyperplasia
S, S disease (Sickle cell anemia)
S, ßeta-thalassemia  (Sickle Beta Thalassemia)
S, C disease (Sickle cell disease)
Biotinidase deficiency
Critical congenital heart disease
Cystic Fibrosis
Classic galactosemia
Hearing loss
Severe combined immunodeficiency
Secondary Disorders
(32) Methylmalonic acidemia with homocystinuria
(33) Isobutyrylglycinuria
(34) 2-Methylbutyrylglycinuria
(35) 3-Methylglutaconic aciduria
(36) 2-Methyl-3-hydroxybutyric
(37) Ethylmalonic encephalopathy (not on RUSP)
(38) Short-chain acyl-CoA dehydrogenase
(39) Glutaric acidemia, type II
(40) Carnitine palmitoyltransferase type I deficiency
(41) Carnitine palmitoyltransferase type II deficiency
(42) Carnitine acylcarnitine translocase deficiency
(43) Citrullinemia, type II
(44) Hypermethioninemia
(45) Benign hyperphenylalanemia
(46) Biopterin defect in cofactor biosynthesis
(47) Biopterin defect in cofactor regeneration
(48) Ornitine transcabamylase deficiency (not on RUSP)
(49) Carbamoyl phosphate synthase deficiency (not on RUSP)
(50) Tyrosinemia, type II
(51) Tyrosinemia, type III
(52) Various other hemoglobinopathies
(53) T-cell related lymphocyte deficiencies
Download a copy of the disorder list.
*Note: This page contains materials in the Portable Document Format (PDF). The free Adobe Reader may be required to view these files.