skip to content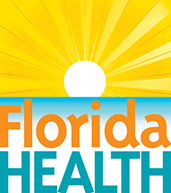 It's a New Day in Public Health.
The Florida Department of Health works to protect, promote & improve the health of all people in Florida through integrated state, county, & community efforts.
skip to content
MRC Volunteer Information
Contact the Bureau of Preparedness and Response
 

Mailing Address

Florida Department of Health 

4052 Bald Cypress Way, Bin A23 

Tallahassee, FL 32399 
A supply of resources for MRC Volunteers
Building capacity of the Florida Medical Reserve Corps Network by sharing resources, information and best practices for improved processes/operations 
Steps to join the FL MRC Network 
1.  Register in SERVFL to join the FL MRC Network
2.  Locate your local FL MRC Network
3.  Review and complete the FL MRC Volunteer Required Trainings and paperwork
Note: A background check will be conducted at the local level
SERVFL is Florida's ESAR-VHP online system to manage Volunteers! 
State Emergency Responders and Volunteers of Florida (SERVFL), which is the state of Florida's online ESAR-VHP system for managing public health and medical disaster responders (volunteers and staff teams). This site supports a variety of personnel who may be utilized during disasters, all-hazard response efforts, and public health activities.
About Volunteering 
Who can volunteer for the Medical Reserve Corps?

Practicing, retired, or otherwise employed medical professionals, such as doctors, nurses, emergency medical technicians, pharmacists, nurses' assistants, and others.
Public health professionals.
Community members without medical training can assist with administrative and other essential support functions.
United States citizenship is not required to be part of the MRC. Non-citizen, legal U.S. residents also are welcome to volunteer and contribute their time, knowledge, and skills to protecting and improving their communities.
Required Volunteer Training 
What training do I need to become an MRC volunteer?

Emergency preparedness and response is a highly coordinated effort that allows communities to maximize their capabilities during times of extraordinary disorganization and stress. Volunteers may already know how to perform some of the necessary medical and health functions. In most cases, training as an MRC volunteer focuses primarily on learning local emergency and health procedures, trauma response techniques, use of specialized equipment, and other methods to enhance volunteer effectiveness.

Perhaps the most important part of training is learning how to work as a team member. An organized, well-trained MRC unit is familiar with its community's response plan, knows what materials are available, knows its response partners, and knows where its skills can be put to best use in a coordinated manner.

Incident Command System IS-100.b - A FEMA Training Course - Introduction to Incident Command System as taught by the Florida Keys Area Health Education Center, Inc.
Abstract: Introduction to the Incident Command System, introduces the Incident Command System (ICS) and provides the foundation for higher level ICS training. This course describes the history, features and principles, and organizational structure of the Incident Command System. It also explains the relationship between ICS and the National Incident Management System (NIMS).

National Incident Management System IS-700.a (NIMS) -  A FEMA Training Course - NIMS An Introduction as taught by the Florida Keys Area Health Education Center, Inc.
Abstract: This course introduces and overviews the National Incident Management System (NIMS).  NIMS provides a consistent nationwide template to enable all government, private-sector, and nongovernmental organizations to work together during domestic incidents.
MRC Core Competencies (Disaster Medicine and Public Health Core Competencies for MRC volunteers)
The Competencies for Disaster Medicine and Public Health (DMPH) are widely understood to be the knowledge needed for a health care professional and/or first responder to perform a task in a safe and consistent manner. The DMPH Competencies represent a baseline level of knowledge and skills that all MRC volunteers should have, regardless of their role within the MRC unit. Learn more about the newly adopted MRC Core Competencies by clicking on the following links below.
Other Suggested Training 
Active Bystander Training Course – Gives those with little or no medical experience, the information to safely help others during an emergency while waiting for responders to arrive.  For additional information, please go to www.floridahealth.gov and type Active Bystander in the search box.
American Red Cross Volunteer Training - The American Red Cross is one of several community organizations working together to respond to disasters. The Red Cross involves annually matching knowledge, skills, interests and experience of individual's with opportunities to serve their community.
ESF 8 Health and Medical - PowerPoint show that provides the basics of Emergency Support Function 8 and the 1-2-3's of ESF8 Activation.
ESF 8 Health and Medical (text equivalent) -  A text equivalent of the PowerPoint show that provides the basics of Emergency Support Function 8 and the 1-2-3's of ESF8 Activation.

Florida's Introduction to Strategic National Stockpile and Mass Dispensing Course -  The goal of the SNS program is to minimize the loss of lives during a catastrophic public health emergency by providing needed medicines and medical supplies to 100% of the population within 48 hours.
*Note: This page contains materials in the Portable Document Format (PDF).  The free Adobe Reader may be required to view these files.

mrc