skip to content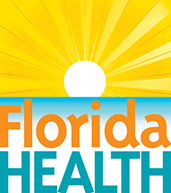 It's a New Day in Public Health.
The Florida Department of Health works to protect, promote & improve the health of all people in Florida through integrated state, county, & community efforts.
skip to content
Healthcare System Planning
Contact the Florida Department of Health
 

Mailing Address

Florida Department of Health 

4052 Bald Cypress Way 

Tallahassee, FL 32399 
This page contains resources for Hospital and pre-hospital pediatric preparedness including information for pediatricians, urgent care centers, county health departments, community health centers etc. For example: Pediatric Disaster Preparedness Checklist for Hospitals and resource for out-of-hospital emergency care.
Disaster Preparedness Exercises Addressing the Pediatric Population—Resource to assist organizations as they conduct disaster drills and tabletop exercises. Inclusion of infants and children in drills and exercises can assist in preparing an organization to treat critically ill or injured pediatric patients during an actual disaster of mass casualty incident. Illinois Emergency Medical Services for Children, December 2006.
Guidelines for Care of Children in the Emergency Department—Joint Policy Statement - American Academy of Pediatrics; American College of Emergency Physicians; and Emergency Nurses Association. Policy statement delineates guidelines and resources necessary to prepare hospital emergency departments (EDs) to serve pediatric patients, including during disasters. Pediatrics Volume 124 Number 4 October 2009.
Guidelines for Field Triage of Injured Patients—Recommendations of the National Expert Panel on Field Triage, 2011. Report is intended to help pre hospital-care providers in their daily duties recognize individual injured patients who are most likely to benefit from specialized trauma center resources. It is not intended as a triage tool to be used in a situation involving mass casualties or disaster. The guidelines Include special patient, including children, considerations. Endorsed by the AAP. Centers for Disease Control and Prevention Morbidity and Mortality Weekly Report, January 13, 2012
Kids in Disaster (K.I.D.) Kit (CD-ROM)—A pediatric resource for disaster responders and receivers. The kit focuses on pediatric aspects of disaster triage and the emergency medical assessment and treatment of illness and injury resulting from man-made or natural disasters. It provides PowerPoint presentations, videos, and resources for use in training staff and developing pediatric protocols in disaster management. Developed by the Florida Emergency Medical Services for Children (EMSC), 2008. For a copy of the CD, contact the Children's Medical Services central office at: (850) 245-4200.
Pediatric Disaster Preparedness: A Resource for Planning, Management and Provision of Out-of-Hospital Emergency Care—Publication designed to focus on the practical and essential elements of pediatric pre-hospital emergency care in planning for disasters and terrorism. Center for Pediatric Emergency Medicine New York University Medical Center, 2008. Check out the site for other resources.
Pediatric Disaster Preparedness Curriculum Development, Conference Report—Report from conference held in March 2011 to address the unmet education and training needs of medical responders who care for children in a disaster. National Center for Disaster Medicine and Public Health. June 13, 2011.
Pediatric Disaster Preparedness Guidelines—Document created to promote awareness of children's unique vulnerabilities in a disaster or mass casualty incident and to guide organizations in integrating pediatric considerations into their disaster plans. Guidelines can be tailored to meet the needs of an organization or facility. Includes a pediatric preparedness checklist. Illinois, Emergency Medical Services for Children, August 2005.
Pediatric Disaster Preparedness Checklist for Hospitals—Designed to help hospitals identify their current level of pediatric preparedness and additional areas they need to address. This checklist is also used during Site Surveys to obtain a general understanding of the level of pediatric preparedness within hospitals and the types of technical assistance hospitals may need. Illinois Emergency Medical Services for Children, January 2010.
Pediatric Education in Disasters Manual—Part of the "Helping the Children" Training Initiative, a partnership between the AAP Office of International Affairs and the Johnson & Johnson Pediatric Institute, LLC. The course contains a series of ten modules to train pediatric leaders in managing disaster relief, care, and rescue. Modules range from preventive medicine, planning and triage, managing infections and other medical conditions, to emotional impact. American Academy of Pediatrics, 2008.
http://www.aap.org/en-us/advocacy-and-policy/aap-health-initiatives/Children-and-Disasters/Documents/peds-full-eng_2012.pdf (English)
http://www2.aap.org/disasters/pdf/peds-spanish_ALL.pdf (Spanish)
Pediatric Surge Pocket Guide—Clinical checklists, guides, and just-in-time references to plan for and manage a surge of pediatric patients. The pocket guide is a collaborative effort by the Los Angeles County Department of Public Health and other partners, June 2009.
*Note: This page contains materials in the Portable Document Format (PDF).  The free Adobe Reader may be required to view these files.