Skip Global navigation and goto content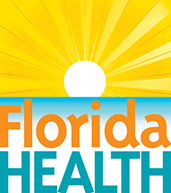 It's a New Day in Public Health.
The Florida Department of Health works to protect, promote & improve the health of all people in Florida through integrated state, county & community efforts.
Skip MegaMenu and goto content
Reproductive Health
Contact the Bureau of Chronic Disease Prevention
 

Mailing Address

Bureau of Chronic Disease Prevention 

4052 Bald Cypress Way, Bin A18 

Tallahassee, FL 32399 
Make a plan
Whether or not you've written them down, you've probably thought about your goals for having or not having children and how to achieve those goals. This is called a reproductive life plan. It's really important to have a plan and take action. Every woman, man, and couple can benefit from having a reproductive life plan based on her, his, or their own personal values, goals, and resources.
Make a plan
Birth Control is not just for women!
MEN… YOU can…..
Decide if or when you want a child by using birth control.
Protect yourself and your partner from HIV or other STDs, like gonorrhea, Chlamydia, syphilis or hepatitis.
Gain peace of mind and have better sex knowing you are protecting yourself and your partner from the risks of unprotected sex.
No birth control method works 100 percent of the time. So unless you want to be a father, you should use your own method; don't only rely on your partner's method
Condoms (for men)
The male condom is made of latex or thin plastic (polyurethane) and fits over the penis.

Use plastic condoms if you have a latex allergy.

 

Both are effective.

Condoms protect you from both pregnancy AND STDs, including HIV.

Condoms give you the BEST protection when you use them in the right way EVERY time.

Keep condoms safe from heat, direct sunlight and oil-based lubricants as these may cause the condom to break.

You can get condoms at drugstores and some health clinics.



Withdrawal or "Pulling Out"
Withdrawal is not guaranteed to prevent pregnancy and is not as effective as condoms. 

You are in control to withdraw or "pull out".

Withdrawal works when you pull your penis out and away from your partner's vagina BEFORE you ejaculate (cum).

Withdrawal may prevent sperm from entering a woman's body and reaching an egg.

Withdrawal doesn't protect you from STDs or HIV.

It may be hard to pull out.

 

How well it works depends on being able to know when you will cum.

Abstinence
Abstinence is not having sex and just saying "no".

Abstinence from all sex protects you and your partner from pregnancy, STDs and HIV.
People can choose abstinence at any time or at any age.
If a condom breaks or sex "just happened"
you can still prevent pregnancy.
To find a clinic near you, go to: Family Planning Clinic Locator
Emergency Contraception (Plan B)
Emergency birth control pills or EC may be taken by our partner AFTER unprotected sex, or if a condom breaks, to prevent pregnancy.
EC reduces the risk of pregnancy when taken as soon as possible or within 5 days or less of having unprotected sex.
EC is not the same as the abortion pill and will NOT stop or harm a pregnancy or fetus if your partner is already pregnant.
Consider keeping EC on hand, as a back-up, in case a condom breaks or another birth control method fails.
You can get EC from the drugstore without a prescription if you are 17 or older (with a prescription if you are under 17), or at a family planning clinic for low or no-cost.
Reproductive Health Information
Below are links to information related to reproductive health. Scroll down to view these men's reproductive health topics.
Assisted Reproductive Technology  ART includes all fertility treatments in which both eggs and sperm are handled. In general, ART procedures involve surgically removing eggs from a woman's ovaries, combining them with sperm in the laboratory, and returning them to the woman's body or donating them to another woman.
Bicycle Saddles and Reproductive Health  NIOSH worked with several police departments with bicycle patrols to conduct reproductive health research. In these studies, NIOSH did more than assess a problem; it also tested a solution. Several bicycle saddle manufacturers have developed saddles without protruding noses. NIOSH has investigated whether these saddles, which remove the pressure from the urogenital area, will alleviate any potential health problems.
Potential Health Risks for DES Sons  Research established that DES Sons were at an increased risk of non-cancerous epididymal cysts, which are growths on the testicles.
Preconception Care Information for Men When most people hear the term preconception health, they think about women. However, preconception health is important for men, too. There are things men can do for their own health, as well as for the women and children in their lives.
Learn about STDs  Get screened and treated for any sexually transmitted diseases (STDs). Continue to protect yourself and your partner from STDs during pregnancy.
Learn about STDs and Pregnancy   Pregnancy does not provide a woman or the baby she is carrying any protection against STDs. The consequences of an STD can be significantly more serious, even life threatening, for a woman and her unborn baby if the woman becomes infected with an STD while pregnant. In addition, some STDs can cause infertility (not being able to get pregnant) in a woman.
Vasectomy: Unintended Pregnancy Prevention  Vasectomy is a safe and highly effective method of contraception accepted by many couples throughout the world. Vasectomy, a form of permanent contraception, is also known as male sterilization. Those who seek a permanent form of contraception may want to consider the potential benefits and risks of vasectomy.