skip to content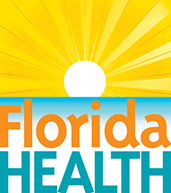 It's a New Day in Public Health.
The Florida Department of Health works to protect, promote & improve the health of all people in Florida through integrated state, county, & community efforts.
skip to content
Human Trafficking
Contact the Sexual Violence Prevention Program
Mailing Address

Sexual Violence Prevention Program

2585 Merchants Row Boulevard

Tallahassee, FL 32399
What is Human Trafficking?
Trafficking is the recruitment, harboring, transporting, providing or obtaining, by any means, and person for labor or services involving forces labor, slavery or servitude in any industry, such as forced or coerced participating in agriculture, prostitution, manufacturing, or other industries or in domestic service or marriage. (Freedom Network, based on the federal criminal law definitions of trafficking).
How many people are trafficked?
Estimates in the U.S. exceed 14,500–17,500 annually, of which 80 percent are women and children. Globally, the numbers range from 600,000 to 4 million people who are trafficked worldwide each year (United Nations).
Human Trafficking Defined:
The chart below, extrapolated and simplified from the 2000 UN Protocol to Prevent, Suppress and Punish Trafficking in Persons, especially women and children definition, is a useful tool for analyzing individual cases to determine whether or not they constitute trafficking. In order for the situation to be trafficking, it must have at least one of the elements within each of the three criteria of Process, Means, and Goal.
Human Trafficking is:
Process
  +  

Way/Means
  +  

Goal

Recruitment
or

Transportation

or

Transferring

or

Harboring

or


Receiving

A

N

D

Threat

or

Coercion

or

Abduction

or

Fraud

or

Deceit

or

Deception

or


Abuse of Power

A

N

D

Prostitution

or

Pornography

or

Violence/Sexual Explotation

or

Forced Labor

or

Involuntary Servitude

or

Debt Bondage (unfair wages)

or


Slavery/Similar practices
If a condition from each category is met, the result is trafficking.  For adults, victim consent does not matter if one of the Means is used.  For children, it does not matter if Means are used; consent is irrelevant.
State Resources:
Federal Resources:
Healthcare Resource: