skip to content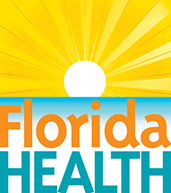 It's a New Day in Public Health.
The Florida Department of Health works to protect, promote & improve the health of all people in Florida through integrated state, county, & community efforts.
skip to content
Waivers: Long Term Care
Brain and Spinal Cord Injury Program
 

Fax

850-412-1452
 

Mailing Address

4052 Bald Cypress Way 

Bin C-25 

Tallahassee, Florida 32399 
General Transition Information for Existing ACF and TBI/SCI Waiver Recipients
How to Apply for: TBI/SCI Waiver
How to Apply for: ACF Waiver
The Agency for Health Care Administration (AHCA) received legislative approval during the 2017-2018 session to consolidate the Traumatic Brain and Spinal Cord Injury (TBI/SCI), Adult Cystic Fibrosis (ACF), and Project AIDS Care (PAC) Waivers into the Statewide Medicaid Managed Care Program.
The goal of this transition is not to reduce individual's access to Florida Medicaid or services. Individuals will benefit from the greater access to providers, and improved care coordination under a consolidated system of care.
Individuals enrolled in these waivers currently receive their acute care services from Medical Managed Assistance (MMA) health plans. There will be no change to how these individuals receive MMA services unless they choose to change plan.
AHCA anticipates finalizing these transitions by January 1, 2018. There will be no changes to an individual's services or case manager prior to transition unless their care plan is updated, the individual chooses to change case manager, or their case manager is no longer providing Florida Medicaid services.
Recipients who administratively transfer to the Long Term Care (LTC) Waiver will not have a waiting period, and will not be subject to a waitlist.
AHCA will conduct monthly education and progress calls for all interested stakeholders. Participant information will be made available through the AHCA alert system.
AHCA is working with all stakeholders to ensure a smooth transition.
Current waiver providers are encouraged to engage with plans and seek to become part of the plan provider network. Plan information is on the AHCA web site.
The plans have strict contract requirements requiring them to ensure continuity of care during the transition period. AHCA will work with transitioning individual's case managers to ensure the requisite information is transferred to the plans securely.
Transitioning individuals will receive multiple notices from AHCA when it is time to pick an LTC plan. Choice counselling is available to help them.
The Department of Health and AHCA will work with case managers and individuals to facilitate the transition.
All TBI/SCI and ACF recipients current level of care redetermination schedule will continue (i.e., they will not be reassessed in order to transition).
Individuals who are currently on the TBI/SCI waitlist will be administratively transferred to the LTC waitlist and may need to complete a 701s assessment if they have not already. If so, the DOH will work with their case manager and the Department of Elder Affairs to complete.
AHCA is adding individuals over the age of 18 years with Cystic Fibrosis who meet hospital level of care to the LTC Waiver eligibility groups.
For Adults with a Traumatic Brain Injury and/or Spinal Cord Injury:
For individuals desiring to receive long-term care services for a Traumatic Brain Injury / Spinal Cord Injury (TBI/SCI), individuals or their caregivers should contact the Aging and Disability Resource Center (ADRC) to complete a screening for the Statewide Medicaid Managed Care Long Term Care program (SMMC LTC).
To find your local ADRC:
Call the Elder Helpline at: 1-800-96-ELDER (800-963-5337)
OR
For Adults with Cystic Fibrosis:
The SMMC LTC program also provides services for adults with Cystic Fibrosis (CF). The Department of Elder Affairs (DOEA) is the new contact for entrance to the Statewide Medicaid Managed Care Long Term Care program (SMMC LTC) for adults with CF.  Individuals, their caregivers and the provider community should contact DOEA for more information beginning November 27, 2017:
Email:
medwaiver@elderaffairs.org
Phone: 866-232-3733
Fax: 850-354-5095
Individuals and their caregivers can also contact their local Aging and Disability Resource Center (ADRC) for referral. To find your local ADRC:
Call the Elder Helpline at: 1-800-96-ELDER (800-963-5337)
OR