skip to content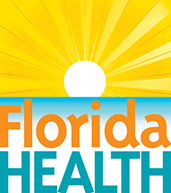 It's a New Day in Public Health.
The Florida Department of Health works to protect, promote & improve the health of all people in Florida through integrated state, county, & community efforts.
skip to content
Health Professional Shortage Designations
Contact the Florida Department of Health
 

Mailing Address

Florida Department of Health 

4052 Bald Cypress Way 

Tallahassee, FL 32399 
The Florida Primary Care Office is the State's liaison to the federal Shortage Designation Branch (SDB) of Health Resources and Services Administration.
The Florida Primary Care Office (FPCO) submits applications for all the geographic and population shortage designations in the state.  FPCO also submits HPSA updates and responds to requests for new designations. Once the FPCO has completed the necessary data collection and analysis, if an area is determined to meet HPSA criteria, the request is submitted to the Health Resources and Services Administration (HRSA).   HRSA's Shortage Designation Branch reviews all HPSA designation application requests before the designation is made final.  This process can take up to six months or longer.
NOTE: Health Professional Shortage Area and Medically Underserved Area/Population designations can only be submitted to the Health Resources and Services Administration (HRSA) in a limited quantity at this time, as the shortage designation application system software is under development.  See the section below on the revised HPSA application process. 
Florida's Application Process for HPSA Designation Applications 2014- 2017
The annual HPSA renewal process has undergone significant changes due to a change in the Federal software.  For this reason, the Health Resources and Services Administration (HRSA) has required state Primary Care Offices to equilibrate the HPSA renewal process as well as develop a bi-annual cycle for all renewals and new applications.

There will be two cycles per year. Cycle 1 will cover Mental and Dental applications and Cycle 2 will cover Primary Care applications.  The new HPSA renewal process will be based on geography. (See Map) The state has been divided into 4 geographic regions.  Each year the HPSAs are due for renewal will be processed by cycle by region.
New HPSA Requests
All new requests/applications for a HPSA designation must be submitted to the Primary Care Office by sending the HPSA Designation Request Application  to the PCO email address. 
FL.PCO@FLHEALTH.GOV
New HPSA designation requests will be processed in order received.
Shortage Designations/Underserved Areas
There are two types of health professional shortage designations: Health Professional Shortage Areas (HPSAs) and Medically Underserved Areas or Populations (MUAs/MUPs).  Both designations consider primary care physician-to-population ratios, other high-need indicators (poverty levels, percent of the population that is elderly, infant death rate and rate of low birth weight), and barriers to access care.  Designations are required for placement of health professionals under the National Health Service Corps and waiver programs for foreign physicians.  Designations are also necessary for the location of community and migrant health centers and rural health clinics, programs that provide health care to underserved populations
Health Professional Shortage Areas (HPSAs) are defined in Section 332 of the Public Health Service Act, 42 U.S.C. 254e to include: (1) urban and rural geographic areas, (2) population groups, and (3) facilities with shortages of health professionals.  Federal designation as a HPSA documents a shortage of health care providers (primary care, dental or mental health) as well as the existence of barriers to accessing care including lack of public transportation, travel time and distance to the next source of undesignated care and high poverty.  To be eligible for designation, a geographic area or a population group (a low income or migrant population) must have a population-to-physician ratio greater than 3,000 to one.
What a Designation Means
A geographic designation for the whole county means there is a shortage of providers (primary care physicians, dentists, mental health professionals) for everyone living in the county, regardless of ability to pay for services through insurance or other means.
A geographic area within the county means there is a shortage of health care providers for everyone living in that area of the county. 
A special population designation for the whole county (or parts of counties) means there is a shortage of providers to meet the needs of low income, migrant or other special populations because the existing providers do not serve these patients.
Bureau of Health Professions, Shortage Designation Branch. Find a HPSA by address.