skip to content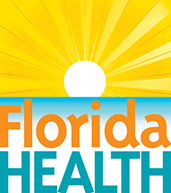 It's a New Day in Public Health.
The Florida Department of Health works to protect, promote & improve the health of all people in Florida through integrated state, county, & community efforts.
skip to content
Human Research Protection Program and Institutional Review Board (IRB)
Institutional Review Board
Contacts:
Rotanya Bryan
IRB Coordinator
850-558-9628
Bonnie Gaughan-Bailey
Administrator
850-558-9620
The Human Research Protection Program (HRPP) provides research consultations and technical assistance concerning applications for review of research by the Institutional Review Board. An Institutional Review Board is a committee that reviews research to ensure it is ethical, and that participants are protected.
The Florida Department of Health is the first public health agency to receive Full Accreditation for its Human Research Protection Program from the Association for Accreditation of Human Research Protection Programs (AAHRPP).  Participants in research can trust the researcher to put participant safety and well-being above all else. AAHRPP-accredited organizations operate more efficiently, provide more comprehensive protections, and produce higher-quality data than non-accredited organizations.

Upon request, the Department will send a complete application package to researchers.
Ethical Review of Research: Protecting Participants in Research
The Department is guided by the ethical principles in the Belmont Report (respect for persons, beneficence, justice) for reviews of all research, and expects researchers to also uphold these principles in research.
Respect for persons is the obligation to protect the personal dignity and autonomy of individuals and special protection of those persons with diminished autonomy by ensuring an appropriate process of consent, protections for privacy and confidentiality, and additional safeguards for the rights of vulnerable populations.
Beneficence is the obligation to secure the well-being of participants in research by maximizing benefits and ensuring risks to participants are minimized.
Justice involves substantive obligations such as ensuring fairness in the distribution of research benefits and burdens, and procedural obligations such ensuring consistency in applying standards, transparency of decision-making, and ensuring a meaningful process of public engagement.
Institutional Review Board
The purpose of the Institutional Review Board (IRB) is to review research involving human participants to ensure participants are protected and the research meets ethical standards.  The IRB is created in Section 381.86, Florida Statutes and fulfills requirements under federal regulations at 45 CFR 46 and 21 CFR 56.
Sample Human Subject Research Determination Worksheet
Membership requirements are specified in federal regulations.  The IRB has one or more unaffiliated members; one or more members who represent the general perspective of participants; one or more members who do not have scientific expertise; one or more members who have scientific or scholarly expertise; and, when the IRB regularly reviews research that involves vulnerable participants, one or more members who are knowledgeable about or experienced in working with such participants.
The State Surgeon General appoints all members for a term of three years, which may be renewed.
Would You Like to Serve on the IRB?
Interested applicants will need to complete the DOH Online Appointment Questionnaire for appointment consideration. If you have any questions regarding the IRB or appointment process, please contact the board coordinator at 850-558-9628.
Committee #1
Members who have scientific expertise
Sandra Schoenfisch, RN, Ph.D, MS (Chair)
Karen Card, DrPH, MPH (Co-Chair)
Ovidiu Cotea, MD, MPH
Daphne Holden, MS, Ph.D
Nina McGrew, RN, MSN
Barbara Frentzen, ARNP, MSN
Members whose primary interest is non-scientific and/or represents the perspective of research participants
Robert Eadie, JD
Katisa Donaldson, MSW
Committee #2
Members who have scientific expertise
Jamie Forrest, MS (Chair)
Keshia Reid, Ph.D (Co-Chair)
Dongming Cui, MD, MPH, DrPH
Nkechi Ichite, PharmD, PhD
Kevin Sherin, MD
Kelli Wells, MD
Julie Moore, J.D., M.S.PA
Members whose primary interest is non-scientific and/or represents the perspective of research participants
Kelli O'Dare Wilson, PhD
Jaime Arango, EdD
Shamarial Roberson, DrPH, MPH
IRB Meetings
First Wednesday of the month:
9:00-11:00 a.m.
2585 Merchants Row Blvd., Conference Room 320P            Tallahassee, Florida 32311
Third Wednesday of the month:
1:30-3:30 p.m.
2585 Merchants Row Blvd., Conference Room 310A                 Tallahassee, Florida 32311
Meeting Minutes:
Committee #1
Committee #2