skip to content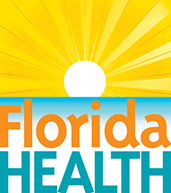 It's a New Day in Public Health.
The Florida Department of Health works to protect, promote & improve the health of all people in Florida through integrated state, county, & community efforts.
skip to content
Florida Enhanced State Opioid Overdose Surveillance (FL-ESOOS) Program
FL-ESOOS Program
Dr. Karen Card - Principal Investigator
 

Mailing Address:

Florida Department of Health 

4052 Bald Cypress Way, BIN A-22 

Tallahassee, FL 32399



Department of Children and Families –Substance Abuse and Mental Health Program
______________________
National Program 
In 2016, the Centers for Disease Control and Prevention (CDC) - National Center for Injury Prevention and Control (NCIPC) established the Enhanced State Surveillance of Opioid-Involved Morbidity and Mortality Program (aka ESOOS), which seeks to enable states to develop and adapt surveillance systems to address the rising rate of overdoses attributable to opioids, including a specific focus on heroin and synthetic opioids such as illicitly manufactured fentanyl, by providing more timely and comprehensive data on fatal and non-fatal opioid overdoses and risk factors associated with fatal overdoses.
In Fiscal Year (FY) 2016, via increased funds appropriated by Congress to the CDC's overarching Overdose Prevention in States (OPIS) effort, approximately $4.3 million was allocated to fund ESOOS. Twelve states were funded in the program's first round of implementation in 2016. 1 In FY 2017, $7.5 million in additional funding supported a program expansion – the CDC funded an additional 20 states, plus the District of Columbia. 2 Also in FY 2017, ESOOS states were awarded $4.7 million in supplemental funding to directly support medical examiners and coroners, including funds for comprehensive toxicology testing, and for enhancing state-level surveillance.
This is an important and timely effort, which will directly support the President's declaration of a Nationwide Public Health Emergency to address the opioids crisis.
The Opioid Epidemic in Florida 
Data from the Florida Department of Health's (Department) Bureau of Vital Statistics indicates Florida experienced 2,175 unintentional and undetermined drug overdose (UUDO) deaths in 2014, 2,805 UUDOs in 2015 (a 29% increase), and 4,672 UUDOs in 2016 (a 67% increase). Florida's Statewide Drug Policy Advisory Council (DPAC) 2016 Annual Report states that "Since 2000, the rate of deaths from drug overdoses has increased 137 percent, including a 200 percent increase in the rate of overdose deaths involving opioids (opioid pain relievers and heroin). The observed progress in some prescription drug-related outcomes is a positive development in Florida, but new challenges have emerged. There has been a substantial increase in deaths associated with fentanyl and heroin-related drug use."
Florida has passed two laws considered important policy tools in the fight against opioid abuse and misuse; the Prescription Drug Monitoring Program (PDMP), section 893.055, Florida Statutes (F.S.), and the Pill Mill Law on Opioid Prescribing and Utilization, section 458.3265, F.S. However, despite the success of the PDMP and increased regulation of opioid prescriptions, the Department recognizes the increasing rate of opioid-involved drug overdose deaths as a growing public health issue. In Spring 2017, Florida's Governor Scott issued an executive order regarding, and the State Surgeon General issued a declaration of, a statewide public health emergency for the opioid epidemic. Additionally, the Florida Legislature passed House Bill 249 (required controlled substance overdose reporting) during its 2017 session.
Data lags from current surveillance systems often exceed one year which limits public health's ability to proactively respond. In addition, local data on overdose rates and risk factors is critical, but not collected in a standardized method, crippling an effective response to opioid-related overdoses. The Department recognizes the need for a comprehensive and timely system, along with comprehensive data stakeholder relationships, for non-fatal and fatal opioid-involved overdose surveillance, analysis, reporting, and dissemination activities, all of which can be used to formulate effective strategies and initiatives to positively impact this public health issue. Successful development and implementation of the strategies and objectives identified as part of this grant program will leverage the cooperation and partnership of key stakeholders.
FL-ESOOS Program Approach 
The Department is seeking to build an enhanced surveillance system and supporting infrastructure that will allow a collaborative and targeted response to address the growing challenge presented by opiate-based drugs, through the timely dissemination of surveillance data to key stakeholders working to prevent or respond to opioid-involved overdoses. The core grant will support resources necessary to 1) leverage Florida's existing incident-level Emergency Medical Services (EMS) data collection system to calculate selected indicators (any-drug and any-opioid); 2) collect, abstract, and input fatal opioid-involved overdose data from Florida's Vital Statistics Death Certificates and Medical Examiners' reports (for target counties) into the CDC's National Violent Death Registry System (NVDRS) - State Unintentional Drug Overdose Reporting System (SUDORS) module; and 3) develop and implement dissemination strategies to communicate surveillance data, and associated analyses and reports, to key stakeholders at state and local levels. The grant supplement will support participating Medical Examiner districts that need supplemental funds to 1) perform comprehensive toxicology testing for all suspected opioid-involved overdose deaths; and 2) increase performance of specialized toxicology testing to identify specific fentanyl analogs and other specific synthetic opioids (as needed) in suspected opioid-involved overdose deaths.
---
1 Kentucky, Maine, Massachusetts, Missouri, New Hampshire, New Mexico, Ohio, Oklahoma, Pennsylvania, Rhode Island, West Virginia, and Wisconsin.

2 Alaska, California, Connecticut, Delaware, District of Columbia, Florida, Georgia, Illinois, Indiana, Louisiana, Maryland, Michigan, Minnesota, Nevada, New Jersey, North Carolina, Tennessee, Utah, Vermont, Virginia, and Washington.