Skip Global navigation and goto content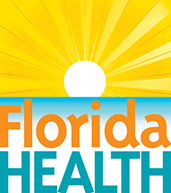 It's a New Day in Public Health.
The Florida Department of Health works to protect, promote & improve the health of all people in Florida through integrated state, county & community efforts.
Skip MegaMenu and goto content
Woman Infant Survey Health (WISH)
Information about the WISH Program
 

Mailing Address

Florida Department of Health 

Bureau of Family Health Services 

4052 Bald Cypress Way, Bin# A-13 

Tallahassee, FL, 32399-1720 
Have you received a WISH survey in the mail?
Call 1-800-922-7475 to complete the survey over the phone, or to ask any questions you may have.
Mission: WISH is designed to establish and maintain population-based surveillance of selected maternal behaviors that occur during pregnancy and early infancy, and to generate data for planning and evaluating prenatal health programs.
The Women and Infants Survey for Health (WISH) is a random population-based surveillance system of maternal behaviors and experiences before, during, and shortly after pregnancy. The Florida Department of Health initiated WISH for Florida in 2013. Data collected by the Florida WISH include information on maternal health and behaviors, prenatal and postpartum care, and infant health in the state of Florida.
Survey Guidelines
Questionnaires
Frequently Asked Questions
Preguntas Más Comunes
WISH data will be used to supplement state data from vital records and to develop and assess programs and policies for women and children to help reduce infant morbidity and mortality by changing maternal behaviors during pregnancy and during the child's early infancy.
Each month, WISH samples approximately 500 new mothers that have given birth within the last two to five months. A complex sampling strategy has been designed to draw random samples. WISH is primarily a mail surveillance project. Participants are surveyed by mailed questionnaire two to five months after giving birth.
How can I complete the survey?
If you have been selected to participate in the WISH survey, you will receive a survey booklet in the mail. If you prefer, you can complete the survey over the phone by calling 1-800-922-7475. The call is free.
What is WISH?
WISH (Women & Infant Survey for Health) is an annual survey conducted by the Florida Department of Health. Our purpose is to find out why some babies are born healthy and others are not. To do this, our questionnaire asks new mothers questions about their behaviors and experiences around the time of their pregnancy. Each year in Florida there are hundreds of babies born with serious health problems. Many of these babies die. We need your help to find out why. No matter how your pregnancy went, your answers will help us learn more about ways to improve the chances for future mothers and babies in Florida.
Will my answers be kept private?
Yes! All answers are kept completely private to the extent permitted by law. All answers given on the questionnaires will be grouped together to give us information on Florida mothers of new babies. In reports from this survey, no woman will be identified by name.
Is it really important that I answer these questions?
Yes! Because of the small number of mothers picked, it is important to have everyone's answers. Every pregnancy is different. To get a better overall picture of the health of mothers and babies in Florida, we need each mother selected to answer the questions. From the information you give us, we may be able to improve health care for women and children in Florida. We need to know what went right as well as what went wrong during your pregnancy. Your help is really important to the success of our program.
Some of the questions do not seem related to health care — why are they asked?
Many things in a mother's life may affect her pregnancy.  These questions try to get the best picture of the new mother's health care and things that happened to her during  pregnancy.
How was I chosen to participate in WISH?
Your name was picked by chance, like in a lottery, from the state birth certificate registry. You are one of a small number of women who were chosen to help us in this study.
What if I want to ask more questions about WISH?
Please call us at our toll-free number 1-800-922-7475, and we will be happy to answer any other questions that you may have about WISH.
¿Cómo puedo completar la encuesta?
Si usted ha sido seleccionada para participar en la encuesta WISH, recibirá un libreto por correo. Si lo prefiere, puede completar la encuesta por teléfono llamando al 1-800-922-7475. La llamada es gratis. Hablamos español.
¿Qué es WISH?
La Encuesta de Salud Materno-Infantil (sigla WISH) es un proyecto de  investigación del Departamento de Salud de Florida . Nuestro objetivo es averiguar por qué algunos bebés nacen sanos y otros no. Con este fin, cuestionamos a las nuevas madres sobre sus embarazos. Cada año en Florida hay cientos de bebés que nacen con graves problemas de salud. Muchos de estos bebés mueren. Necesitamos su ayuda para averiguar por qué sucede esto. No importa cómo haya sido su embarazo, sus respuestas nos ayudarán a  mejorar las oportunidades de las futuras madres y bebés de Florida.
¿Serán confidenciales mis respuestas?
Sí: todas las respuestas son completamente confidenciales y se agruparán para darnos información sobre todas las madres de nuevos bebés en Florida. Ningúna respuesta será conectado directamente con usted.
¿Es realmente importante que yo responda a estas preguntas?
¡Sí! Debido al pequeño número de madres escogidas, es importante tener las respuestas de todas. Cada embarazo es distinto. Para lograr una mejor imagen global de la salud de las madres y los bebés en Florida, necesitamos que cada madre seleccionada conteste las preguntas. Con la información que usted nos dé tal vez podamos mejorar la atención médica de las mujeres y los niños de Florida. Necesitamos saber lo bueno así como lo malo de su embarazo. Su ayuda es muy importante para el éxito de nuestro programa.
Algunas de las preguntas no parecen tener nada que ver con la atención médica:  ¿por qué se preguntan?
Hay muchas cosas en la vida que pueden afectar el embarazo. Estas preguntas se hacen para obtener una imagen completa de las cosas que sucedieron antes y durante el embarazo.
¿Cómo fui escogida para participar en WISH?
Su nombre fue elegido al azar del registro estatal de certificados de nacimiento, como una lotería. Usted es parte de un pequeño grupo de mujeres escogidas para ayudarnos con este estudio.
¿Qué puedo hacer si tengo más preguntas acerca de WISH?
Puede llamarnos al número 1-800-922-7475 y con gusto contestaremos cualquier otra pregunta que pueda tener acerca de WISH. La llamada es gratis. También puede llamar al mismo número si prefiere completar el cuestionario por teléfono.