Skip Global navigation and goto content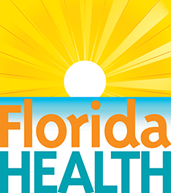 It's a New Day in Public Health.
The Florida Department of Health works to protect, promote & improve the health of all people in Florida through integrated state, county & community efforts.
Skip MegaMenu and goto content
State Health Improvement Plan: Focus On
Contact: FLHealthCHARTS Support Team
 

Mailing Location

2585 Merchants Row Blvd 

Tallahassee, FL 32399



Focus On Topics from Prior Months:
Cancer
Injury, Safety and Violence
Syphilis
Influenza/Pneumonia
Suicide prevention
Hepatitis A
The Opioid Epidemic in Florida
Alzheimer's Disease and Related Dementias
Behavioral Health
Healthy Weight, Nutrition and Physical Activity
Health Equity
Leading Causes of Death
Sexually Transmitted Disease
Immunizations & Influenza
Behavioral Health
Cancer can start almost anywhere in the human body. It is a disease in which some of the body's cells grow uncontrollably and spread to other parts of the body.1
Cancer is the second leading cause of death in Florida2 and the U.S. According to the Centers for Disease Control and Prevention (CDC), The 2019 U.S. age-adjusted cancer death rate was 146.2 per 100,000 population. Among all cancer deaths, approximately 23% of Americans die from lung cancer, making it the primary leading cause among cancer deaths.3
Other leading causes of cancer deaths include colon and rectum, pancreas, female breast, prostate and liver and intrahepatic bile duct cancer.3 From 2010 to 2019, Florida age-adjusted cancer death rates decreased from 161.2 per 100,000 population to 142.8 per 100,000 population. Non-Hispanic Blacks had the highest rate of age-adjusted cancer deaths, although the rate among Non-Hispanic Whites was also high.4
Chart 1: Cancer, Age-Adjusted Death Rate per 100,000 Population by Race and Ethnicity, Florida, 2010-2019
Source: Florida Bureau of Vital Statistics
Preventive health care services, such as screenings, can detect cancer before symptoms start; treatment is most beneficial when cancers are detected early. The most effective cancer screenings which have led to reduced deaths include screenings for breast, cervical, lung and colorectal cancers. Screening for skin cancer, specifically melanoma of the skin, and prostate cancer has also contributed to the reduced morbidity and mortality due to cancer in Florida as well.
Men have higher cancer incidence (473.1) and death rates from cancer compared to women (417.9). Black females have a lower cancer incidence than White females, but there is no significant difference in their death rates. Historically, Black men have had both a higher incidence and death rate due to cancer than White men. In recent years, the gap has decreased (See Table 1).
Table 1: 2017 Age-Adjusted Cancer Rates
*Rates are age-adjusted per 100,000 population.
The State Health Improvement Plan aims to reduce cancer incidence and increase cancer survival. www.flhealthcharts.gov offers additional information through its cancer incidence and death indicators as well as the death query system. To learn more about cancer control efforts in Florida, please visit this page: www.floridahealth.gov/diseases-and-conditions/cancer/cancer-control-florida.html.
Citations
Injury is defined as1 "physical harm or damage to someone's body." Whether intentional or unintentional, injuries can be predicted and prevented. Unintentional injuries include those that result from accidental motor vehicle collisions (including those that involve pedestrians and bicyclists), drownings, falls, firearms and recreational and sports-related activities. Intentional injuries result from interpersonal or self-inflicted violence, and include homicide, assaults, suicide and suicide attempts, child abuse and neglect (including child sexual abuse), intimate partner violence, elder abuse and sexual assault.1 From 2010 to 2019, the trend in age-adjusted injury rate increased from 62.4 to 77.5 per 100,000 population, respectively.2
Chart 1: Fatal Injury Rate2
Unintentional injuries are the leading cause of death among Florida residents ages 1-44 and the fourth leading cause of death overall. Suicide is the eighth leading cause of death overall among Florida residents.3 In 2019, Florida's age-adjusted injury rate for all injuries was 8.90 percent higher than the national average.4 Compared with the nation's six most populous states, Florida's injury death rates were highest in the following categories: motor vehicle injuries, suicides, drowning, pedestrian, and pedal cyclist.
Injuries and violence can have an economic impact in the United States. Nearly $130 billion of the fatal injury costs were attributable to unintentional injuries, followed by suicide ($50.8 billion) and homicide ($26.4 billion).4 Florida's Violence and Injury Prevention Section addresses statewide injury prevention priorities by providing technical assistance, information and resources to community partners. Some of these programs include, WaterSmartFL, Safe Kids Florida and Family Fire Safety Plan.5
Citations
1Injury Prevention. (March 11, 2021). Florida Department of Health. Retrieved October 5, 2021 from Injury Prevention | Florida Department of Health (floridahealth.gov)
2Florida Department of Health, Bureau of Vital Statistics
3Florida Vital Statistics Annual Report 2019
4Centers for Disease Control and Prevention, National Center for Injury Prevention and Control
5Florida Department of Health, Violence and Injury Prevention Section
Behavioral health is vital to a person's well-being, personal relationships, and living a full and productive life.
According to the National Institute of Mental Health, research shows that mental illnesses are common in the United States, affecting tens of millions of people each year. Estimates suggest that only half of people with mental illnesses receive treatment.
Perceptions about Mental Health Surveys show that students' and adults' self-perceptions about mental health have declined.
Behavioral health disorders Hospitalizations for mental disorders have steadily increased over the past two decades.
Suicide Suicide rates continue to increase and are highest among White males.
Prevention Integrating behavioral health objectives within Florida's State Health Improvement Plan acknowledges an interdisciplinary approach to prevention.
The key to achieving and maintaining a healthy weight is about a leading a lifestyle that includes healthy eating, regular physical activity, and balancing the number of calories you consume with the number of calories your body uses. A healthy weight can also be affected by access to nutritious food. Low income and minority communities often lack food retail environments that offer affordable and healthy foods. When people do not have adequate access to healthy foods, they may settle for foods that are high in calories or have very low nutritional content.
Promoting healthy weight includes both weight loss or gain, depending on one's current health and weight status. For those who are overweight, even a modest weight loss can have a positive impact on health. Being at a healthy weight is related to a lower risk for several serious health conditions including heart disease, diabetes, stroke and certain cancers. Healthy weight can also impact energy levels, sleep habits, self-esteem, psychological health and health care costs.
For these reasons, Florida's State Health Improvement Plan addresses healthy weight, nutrition and physical activity as a priority. Florida is working toward improving not only the food environment and nutrition habits, but opportunities for physical activity across the lifespan.
Healthy Weight
Did you know that in 2019, only 32.8% of adults in Florida were at a healthy weight? Over time, the proportion of Florida's population who are at a healthy weight has decreased, while obesity and overweight have increased. This condition persists across races, ethnicities, ages and genders. Obesity and being overweight disproportionally impact both Black and Hispanic populations and are also serious concerns among youths. Consider these facts:
The percent of adults at a healthy weight was 35.6% in 2007 but declined to 32.8% by 2019 (2019: White = 34.2%, Black = 28.5%, Hispanic = 29.9%)
The percent of overweight or obese adults was 62.1% in 2007 but rose to 64.6% by 2019 (2019: White = 63.2%, Black = 70.1%, Hispanic = 67.2%)
The percent of middle and high school students who were overweight or obese was 26.7% in 2010 but rose to 30.4% by 2020 (2020: White = 26.7%, Black = 36.1%, Hispanic = 32.2%).
The most significant decline in healthy weight is apparent among women giving birth. Looking at pre-pregnancy weight and height on birth records shows fewer mothers are at a healthy weight as measured by BMI (body mass index).
The percent of births to mothers who had a healthy weight at the time pregnancy occurred was 50.6% in 2007 but declined to 41.7% by 2019 (2019: White = 43.9%, Black = 32.0%, Hispanic = 40.4%).
The percent of births to mothers who were obese at the time pregnancy occurred increased from 20.0% in 2007 to 27.1% in 2019 (2019: White = 24.8%, Black = 37.4%, Hispanic = 25.7%).
Nutrition
Food insecurity refers to a lack of available financial resources for food at the household level. For children under 18 years old, food insecurity means they do not have consistent access to enough food for an active, healthy life. Fortunately, this situation appears to be improving.
Florida's statewide food insecurity rate declined from 16.2% of the population in 2014 to 13.0% of the population in 2018.
Florida's child food insecurity rate decreased from 24.9% of children in 2014 to 19.4% of children in 2018.
Physical Activity
Physical activity levels show a declining trend with more adults reporting sedentary behavior and fewer youth reporting physical activity.
The percent of adults who were sedentary was 25.4% in 2007 and rose to 26.5% by 2019 (2019: White = 24.1%, Black = 28.9%, Hispanic = 31.5%)
The percent of middle and high school students who were physically active for at least 60 minutes on all 7 of the past 7 days was 23.5% in 2013 and declined to 19.5% in 2020. (2020: White = 24.6%, Black=15.2%, Hispanic = 16.2%)
The Healthy Weight Profile presents key measures of weight, activity and eating habits among adults. It also includes measures about the built environment and surroundings like parks that provide the setting for physical activity. Data is available by county and for Florida. For each measure in the report, trends, quartile maps and data tables are available by clicking the links.
Learn More
Health equity means attaining the highest level of health for all people Florida's State Health Assessment identified health equity, including behavioral health and other key social and economic factors that influence opportunities for good health, as key contributors to health outcomes. As a result, the Florida State Health Improvement Plan addresses health equity as a priority.
Some factors that influence health equity are economic stability, education access and quality, health care access and quality, neighborhood and built environment, and social and community context. One way to quantify equity issues is by comparing rates among one population to rates in another. If all things were equal, rates in different populations would not be drastically different from each other.
The Health Equity Profile report presents key measures of health equity by county and for Florida. The report explores dimensions like distribution of opportunity, community determinants, the physical and economic environments, health services and outcomes among the Black, Hispanic and White populations. It can be used to assess areas of greatest and least disparity in Florida's counties and statewide by using a statistic called a rate ratio.
A rate ratio is calculated by dividing one population's rate by a reference population's rate for the same indicator. For example, if the Black population's rate is 10 and the White population's rate is 5, the rate ratio is 2:1 (spoken as "2 to 1"). The Black rate is twice the White rate (calculation: 10/5=2). The graph below, provides examples of some Florida health-related statistics where the Black rate is 1.5 or more times the White rate. For example, the Black rate of children less than 18 years old below poverty level is 1.9 times the White rate.
 Data Sources:1American Communities Survey, 2015-2019, 2Florida Vital Statistics, 2019 3Florida Agency for Health Care Administration, 2019
Florida's top five leading causes of death – heart disease, cancer, cerebrovascular diseases such as stroke, unintentional injury and chronic lower respiratory disease (CLRD) – are generally attributed to over 60% of all resident deaths each year. In 2019, they accounted for 63.6% of the 206,975 deaths.
20-year high or low by cause of death. The chance of the 2019 age-adjusted death rates being a 20-year high or low is 1 out of 20 or 5%; so there is a 95% chance that factors other than random variation influenced these rates. Age-adjusted rates for three of the five leading causes of death – heart disease, cancer and CLRD – were at their lowest in 2019 when compared to their rates from 2000-2019. None of the five leading causes were at their highest age-adjusted death rates in 2019.
Percentage change over time. In 2019, among these five leading causes, unintentional injury had the greatest percentage increase (+46.8%) in age-adjusted death rate compared to 20 years ago. Conversely, the greatest percentage decreases in the past 20 years occurred in heart disease and cancer age-adjusted death rates, Florida's primary and secondary leading causes of death (-39.2% and -24.0%, respectively). The table below shows the proportion of Florida deaths attributed to each of the top five leading causes of death since 2000.
Learn more about leading causes of death by exploring FLHealthCHARTS' Leading Cause of Death profile report.
Syphilis is a sexually transmitted disease caused by the bacterium treponema pallidum. It has often been called "the great imitator" because so many signs and symptoms are indistinguishable from those of other diseases. When not adequately treated, syphilis can lead to visual impairment, hearing loss, stroke, and other neurological problems. Congenital syphilis is a severe, disabling, and often life-threatening infection seen in infants. A pregnant mother who has syphilis can transmit the disease through the placenta to the unborn infant. Congenital syphilis can cause miscarriage, stillbirth, or early infant death, and infected infants can experience lifelong physical and neurologic problems. Florida reports cases of congenital syphilis based on a standardized surveillance case definition developed by the Council of State and Territorial Epidemiologists.
The Centers for Disease Control and Prevention (CDC) reported increases in syphilis nearly every year since 2001. In 2018, Florida's primary and secondary syphilis (syphilis that is infectious) rate was 13.7 per 100,000 population, surpassed only by six other states: Louisiana (14.3), New Mexico (14.9), Georgia (15.4), Alabama (15.5), California (19.2) and Nevada (22.7). 1
Florida's syphilis rates are increasing. Early syphilis (syphilis acquired within a year) rates increased, from 8.3 per 100,000 population in 2006 to 34.8 in 2019 (Figure 1). Among males ages 15–44, rates of total syphilis increased from 42.4 per 100,000 population in 2006 to 176.0 in 2019; among females, rates increased from 19.1 per 100,000 population to 46.3 in 2019 (Figure 2). Florida's congenital syphilis rates have increased from 8.8 per 100,000 live births and fetal deaths in 2006 to 65.9 in 2019 (Figure 3).
The Florida Department of Health, in partnership with the CDC; Healthy Start Coalitions of Miami-Dade, Broward, Orange and Duval Counties; The Gay, Lesbian, Bisexual, Transgender, Queer Center of Central Florida; BLISS Healthcare Services and Florida Department of Education, are working to reduce syphilis rates. Florida's State Health Improvement Plan includes objectives for reducing rates of early syphilis, syphilis cases among women of reproductive age (15–44), and congenital syphilis cases.

Source: www.flhealthcharts.gov
Source: www.flhealthcharts.gov
Source: www.flhealthcharts.gov
Learn More
Florida
Vaccination protects adults and children from serious disease. Being immunized also reduces the risk of complications from certain diseases, especially among those with compromised immune systems, by reducing the chance of passing on serious diseases to others. The World Health Organization cites multiple benefits of vaccination including elimination of diseases, reduction of morbidity and complications, protection of the unvaccinated population and prevention of related diseases and certain cancers. As the 2020 flu season approaches, the Centers for Disease Control and Prevention is recommending early flu vaccine for children 6 months through 8 years of age who need 2 doses and later vaccinations (starting September) for older adults.
Florida's State Health Improvement Plan addresses vaccination and influenza as a priority, and we are working toward improving access to vaccines across the lifespan. Specific objectives focus on improving access to vaccines for pregnant women, infants, children and teens. Approximately 83.5% of 2-year olds received the basic vaccine series, and 93.5% and 96.1% of kindergarten and 7th grade students, respectively, were up to date with recommended vaccines during school year 2019-20.
Learn More
Florida