Skip Global navigation and goto content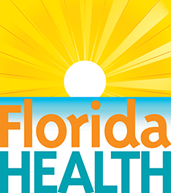 It's a New Day in Public Health.
The Florida Department of Health works to protect, promote, and improve the health of all people in Florida through integrated state, county, and community efforts.
Skip MegaMenu and goto content
Give Thanks To Public Health Heroes
Office of Communications
 

Mailing Address

2585 Merchants Row Blvd. 

Tallahassee, FL 32312 

 
Before embarking on Thanksgiving travels, add an extra "thank you" to the list of things to be grateful for. Every year, the work of public health professionals saves millions of lives by helping people avoid injuries, illnesses and chronic diseases. On November 24, celebrate Public Health Thank You Day by recognizing the public health heroes who work diligently to better the health, safety and quality of life for Floridians and citizens worldwide.
Public health workers aim to protect and improve the health of communities through education, promotion of healthy lifestyles and research for disease and injury prevention. These goals are simple to understand on a broad scale, but what does public health mean to one person (possibly you)? How does the work of thousands of public health workers impact one average Floridian on a daily basis? How do these efforts enable individuals to work and live securely in the place that they call home? How does public health allow visitors who travel to Florida from around the world to experience this beautiful state safely?
Discover the influence that public health could have on your daily life:
7 a.m. Time to wake up, look at that beautiful Florida sunrise & breathe in the fresh air! Public health workers monitor the air quality to make sure there is no air pollution.
7:30 a.m. Start your day with a good breakfast of fruits and cereals, as recommended by public health messages (Healthiest Weight) that encourage Floridians to move more and sit less, eat their colors (fruits & veggies), set goals, reduce fat, increase intake of fruits and vegetables and lower cholesterol.
8 a.m. Time to brush your teeth, wake up the kids, and shower. The water is safe because public health workers have inspected the facilities that supply your water to make sure there is no bacteriological or chemical contamination. Your children's teeth are healthy and strong because public health workers promoted a school health dental program that caught those cavities early.
8:15 a.m. Put on those prescription sunglasses and get ready to head to the beach! A school health program sponsored by the public health department found your vision problem when you were a child, so you obtained glasses when you needed them.
8:30 a.m. You're at the beach! There's no red tide today, so you can go ahead and take a swim. If there was, public health units would have issued warnings to keep people out of the water. The water is nice and clear because public health workers have prevented the dumping of sewage and garbage into ocean waters.
8:45 a.m. You receive a text message from public health reminding you to use sunscreen to protect your skin from the sun's dangerous ultraviolet rays and the need for protection from the sun to help prevent skin cancer.
12 p.m. All that swimming and exercise has worked up an appetite! It's time for lunch! You think back to the public health messages about healthiest weight, setting goals and high cholesterol. You skip the soda and fast food burgers and choose a turkey sandwich and bottled water instead. Public health workers have inspected the bottled water plant to make sure the water is pure.
1 p.m. You decide to play a quick game of tennis with a friend. Public health studies have shown the benefits of exercise in reducing heart disease and stroke.
3 p.m. School is out and you watch the kids ride by on their bikes. They're wearing helmets, thanks to a public health bicycle safety program that fits and distributes helmets to children in low-income households, rural counties, and in counties that experience a high incidence of bicycle-related injuries and death.
3:45 p.m. You take the kids to a local pool for swim lessons provided by the local health department. You feel confident they'll learn safe water skills. You know the water they swim in is safe because public health inspectors monitor pool water quality.
4:30 p.m. You stop by the grocery store on the way home to pick up some dinner for your kids and your parents who are babysitting. Because of what you learned from public health nutrition messages, you make sure to select healthy and nutrient rich foods. These nutrient rich foods will help your children grow up healthy and full of energy. They will also help your parents strengthen their body and mind as they age. While at the grocery store, you stop by the pharmacy to pick up a prescription and you remember that public health officials regulate pharmacists and pharmacies for safe practice in Florida.
4:45 p.m. You let down the window in your car to enjoy a warm tropical breeze which reminds you to check your emergency preparedness kit and plan to see what items you may need to obtain the next time you go to the grocery store.
5 p.m. You drop the kids off with your parents and wave goodbye through the screen door. Public health workers encouraged placing screens on your doors and windows to help keep out mosquitos and other insects that carry disease.
5:30 p.m. You want seafood for dinner. At the restaurant, you notice that there is no smoking, a result of ordinances fostered by public health departments to reduce the dangers of secondhand smoke. You consider raw oysters as an appetizer, but public health officials have issued warnings about the possibility of vibrio contamination, so you choose steamed oysters instead.
6 p.m. Suddenly, a diner collapses on the floor with a heart attack. Another patron administers the CPR he learned from a public health department class. Soon, emergency medical service workers arrive to transport the victim to the hospital. Public health staff regulate ambulance services and their personnel.
8 p.m. You return home to meet your parents, who have been baby-sitting while you were out. Even though your son was born premature, he's happy and healthy thanks to public health programs that provided funding for a regional perinatal intensive care unit. And you know he's not going to develop a number of different health disorders thanks to the screening a public health program made sure he received at birth.
9 p.m. Your mother and father are getting ready to leave. Your mom tells you she will not be home tomorrow because she has an appointment with a primary care physician. The physician was brought to her small, rural town through the efforts of a public health recruitment and retention program. You went online to the public health licensure portal website to affirm that he was licensed by the public health department. She'll be getting a mammogram as recommended by the public health department's cancer awareness program. She also mentions she might try a senior water aerobics exercise class she heard her friend talk about sponsored by the local health department.
10 p.m. You and your family head to bed. You think about Great-Aunt Sarah. You know she is eating and resting well at her assisted living facility because an environmental public health inspector has inspected to ensure sanitary conditions (food hygiene, liquid and solid waste, garbage, housekeeping, water supply, lighting, safe recreational area) and her room and bedding are inspected to ensure a vector and vermin free environment (bed bugs, other). It's been a busy day. Tomorrow will be another day when public health staff will be working to make your life healthier.
From dawn to dusk, public health officials play a crucial role in keeping Floridians happy, healthy and safe. Thank your Public Health officials today and every year on Public Health Thank You Day.