Skip Global navigation and goto content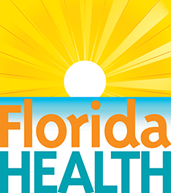 It's a New Day in Public Health.
The Florida Department of Health works to protect, promote, and improve the health of all people in Florida through integrated state, county, and community efforts.
Skip MegaMenu and goto content
Discover Your Family Health History
Office of Communications
 

Mailing Address

2585 Merchants Row Blvd. 

Tallahassee, FL 32312 

 
Family health history connects people to their past and their future. Knowing one's family health history is a key part of reducing future health risks. As Benjamin Franklin once said "An ounce of prevention is worth a pound of cure."
Why is family health history important?
According to the Centers for Disease Control and Prevention, "Family members share genes, behaviors, lifestyles, and environments that together may influence their health and their risk of chronic disease."

By creating a family health history, you and your family will be better equipped to assess health risks and take preventative steps to lower the likelihood of contracting a disease.

Some ethnic and racial backgrounds are genetically more likely to contract certain diseases.


What should it include?
Your family health history should include health information about each of your immediate family members (parents, siblings and children) and blood relatives (uncles, aunts, cousins and grandparents).

When collecting information on each individual, remember to include information such as their profession, lifestyle habits and medical conditions.
For example:
Relative 1: Grandpa Douglas
| | |
| --- | --- |
| Name: | Douglas |
| Relation: | Grandfather |
| Profession: | Various office positions until retirement (sedentary). |
| Lifestyle: | Limited exercise and no particular food habits |
| Medical Conditions: | Diabetes, age 65. First record of diabetes in family. |
Relative 2: Cousin Susan
| | |
| --- | --- |
| Name: | Susan |
| Relation: | Cousin |
| Profession: | Nurse (Active) |
| Lifestyle: | Physically active in leisure time |
| Medical Conditions: | Breast Cancer, age 30. Mother and grandmother also diagnosed with breast cancer before 40. |


 
 
Grandpa Douglas is the first case of type 2 diabetes in your family history.  He had a sedentary lifestyle and developed the disease at age 65, which may not mean you have an increased genetic risk for diabetes. However it is important to note that type 2 diabetes can be prevented or delayed by exercising and losing weight.  

Cousin Susan may have increased risk for Breast Cancer due to her mother's and grandmother's diagnosis of breast cancer at an early age. Knowing her family health history prompted her to talk with her doctor about early screenings for the disease. If you have a family history of early diagnosis of breast cancer, you may want to consider speaking with your doctor about screening early for this disease as a precaution.

According to the American Cancer Society, "Having one first-degree relative (mother, sister, or daughter) with breast cancer approximately doubles a woman's risk. Having two first-degree relatives increases her risk about three-fold."
What is the best way to get family health history info?
Begin with asking your relatives. This Thanksgiving as you gather around the table and share stories, ask about your family health history. Share the importance of knowing your family health history for disease prevention. Respect those who do not feel comfortable sharing their medical history or are uncomfortable sharing in a group setting, and provide alternate methods—such as a form or an email.

Other resources for gaining information regarding your family health history can include obtaining permission from a relative to request their medical records, or finding obituaries and death notices in the local paper that may list the cause or age of a relative's death. Local newspapers, funeral homes, religious institution records and local Florida Department of Health locations are good places from which to research or request these records.

If you do not know your health history, you can begin a family health history for your children and grandchildren by writing down your health information.

How do I practice prevention?
By knowing your family health history, you are better equipped to make health and lifestyle choices that can reduce your risk of developing a disease. Simple lifestyle changes, such as eating healthier foods and exercising more go a long way in preventing environment related risk factors and preventing obesity, which will further reduce your health risk.

By knowing your family health history, you can speak with your doctor about early screenings for genetic disorders and birth defects, cancers and heart disease.

 
Additional Resources