Skip Global navigation and goto content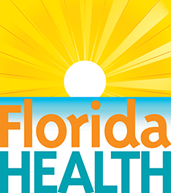 It's a New Day in Public Health.
The Florida Department of Health works to protect, promote & improve the health of all people in Florida through integrated state, county & community efforts.
Skip MegaMenu and goto content
Left navigation requires javascript to be enabled in your browser.
Get the FIT Facts
Contact the Florida Cancer Program
 

Mailing Address

Bureau of Tobacco Free Florida - Cancer Program 

4052 Bald Cypress Way Bin C-23 

Tallahassee, FL 32399 
For Providers 
FIT is a screening option that allows patients to procure samples in the comfort of their homes and at their convenience. When used yearly, FIT has accuracy rates very near those of colonoscopy.
FIT: A New and Improved Fecal Occult Blood Test
FITs have superior sensitivity and specificity.
FITs use antibodies specific for human globin and are, unlike the guaiac test, specific for colorectal bleeding and not affected by diet or medications.
Some FITs can be developed by automated developers and readers. This innovation allows for management of large numbers of tests in a standardized manner with excellent quality assurance.
There is evidence that FIT use improves patient participation in screening for colorectal cancer by giving patients another choice.
New technology for FITs allows them to quantify fecal hemoglobin so that sensitivity, specificity, and positivity rates can be adjusted in screening for colorectal neoplasia.
Increase Your Colorectal Cancer Screening Rates
FIT is a great way to increase colorectal cancer screening rates in your practice. Its convenient, easy-to-use nature can help overcome many of these common barriers to screening:
Time Constraints
Transportation
Lack of Insurance
Unwilling to Complete Colonoscopy Prep Requirements
Patient Non-Compliance
The Florida Department of Health recommends a yearly FIT for patients who experience one or more of these barriers. Medicare, Medicaid, and many health insurance companies cover this test, making it easily accessible to many patients.

We have materials available to help you reach your patients and inform them of the availability of FIT. For more information about FIT and these available materials, see the section below. Together, we can improve colorectal cancer rates in your practice.
Helpful Resources
Back to top.
For Patients 
FIT is an easy colorectal cancer screening option that doesn't interfere with your active or busy lifestyle. FIT allows you to collect the necessary samples at your convenience from the comfort of your home. Performing a yearly FIT is a highly effective method for detecting and thereby helping to prevent progression of colorectal cancer.
What Is Colorectal Cancer?
Colorectal cancer is a malignant growth that develops inside the large bowel. Most bowel cancers develop from tiny growths called polyps. Not all polyps become cancerous. However, some polyps can become cancerous over time. Cancer can narrow and block your bowel or cause bleeding. In more advanced cases, cancer can spread beyond the bowel to other organs.
Colorectal cancer is the fourth most common cancer in the US, affecting approximately 140,000 new patients every year and causing approximately 50,000 deaths. These numbers are staggering given the fact that most colorectal cancer is preventable and treatable.
How Important is Screening?
In a word: Very. Colorectal cancer, though one of the deadliest forms of cancer, is the most preventable and treatable. But prevention and treatment starts with screening on a regular basis.
If colorectal cancer is detected before it has spread beyond the bowel, the chance of surviving for at least 5 years after diagnosis is 90%. Most people are able to return to their pre-cancer lifestyles.
Early detection offers the best hope of reducing the number of Americans who die each year from colorectal cancer. If you're over 50, don't be embarrassed about your risk factors. Talk to your doctor about colorectal cancer screening today.
Colorectal Cancer Screening Guidelines
Regular screening, beginning at age 50, is the key to preventing colorectal cancer. The U.S. Preventive Services Task Force (USPSTF) recommends screening for colorectal cancer using high-sensitivity fecal occult blood testing, sigmoidoscopy, or colonoscopy beginning at age 50 years and continuing until age 75 years.1
People at higher risk of developing colorectal cancer should begin screening at a younger age, and may need to be tested more frequently. The decision to be screened after age 75 should be made on an individual basis. If you are older than 75, ask your doctor if you should be screened. For more information, read the current colorectal cancer screening guidelines2 from the USPSTF.
Recommended screening tests and intervals are2:
High-sensitivity fecal occult blood test (FOBT), which includes FIT, checks for hidden blood in three consecutive stool samples, should be done every year.
Flexible sigmoidoscopy, where physicians use a flexible, lighted tube (sigmoidoscope) to look at the interior walls of the rectum and part of the colon, should be done every five years.
Colonoscopy, where physicians use a flexible, lighted tube (colonoscope) to look at the interior walls of the rectum and the entire colon, should be done every 10 years. During this procedure, samples of tissue may be collected for closer examination, or polyps may be removed. Colonoscopies can be used as screening tests or as follow-up diagnostic tools when the results of another screening test are positive.
References
U.S. Preventive Services Task Force. Screening for Colorectal Cancer: U.S. Preventive Services Task Force Recommendation Statement. AHRQ Publication 08-05124-EF-3, October 2008. Agency for Healthcare Research and Quality, Rockville, MD.
U.S. Preventive Services Task Force. Guide to Clinical Preventive Services, 2008: Recommendations of the U.S. Preventive Services Task Force. AHRQ Publication No.08-05122, September 2008. Agency for Healthcare Research and Quality, Rockville, MD.
Why FIT?
Many patients use FIT as an easy way to screen for colorectal cancer and stay informed about their health. Here are several reasons why FIT may be a great option for you:
It is easy to do.
There are no special changes to diets or medicines.
There is no need to change medications.
There are no liquids to drink.
You don't have to take a day off work.
It is done in privacy of your home.
What Can I Do?
If you're over 50, ask your doctor about screening options for colorectal cancer, including the new take-home test called FIT. If you are at high risk for colorectal cancer, you may need to be screened more frequently.
Tell your friends and loved ones about the importance of screening for colorectal cancer. We can lessen colorectal cancer's impact by increasing the number of citizens who are regularly screened for this preventable and treatable disease. Visit the U.S. Preventive Services Task Force website's for more information on Colorectal Cancer Screening at
https://www.uspreventiveservicestaskforce.org/uspstf/recommendation/colorectal-cancer-screening