Skip Global navigation and goto content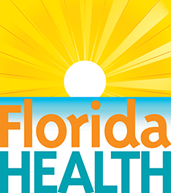 It's a New Day in Public Health.
The Florida Department of Health works to protect, promote, and improve the health of all people in Florida through integrated state, county, and community efforts.
Skip MegaMenu and goto content
Left navigation requires javascript to be enabled in your browser.
Resources
Florida State University, BRACE Program Manager
National Resources
State and Regional Resources
Planning Resources
State of Florida
Florida Department of Economic Opportunity Adaptation Planning
Florida Department of Economic Opportunity supports adaptation planning and local government adoption of optional "adaptation action areas" in comprehensive plans. The Community Resilience Initiative is focused on planning for adaptation with the goal of integrating sea level rise adaptation into current planning mechanisms in Florida.
Florida Division of Emergency Management Bureau of Mitigation
Mitigation is an integral part of the Division of Emergency Management. Mitigation actions reduce or eliminate the loss of life and property by lessening the impact of disasters. Due to Florida's weather, geography, and miles of coastline the state is highly vulnerable to disasters. In addition, to comply with federal regulations, the Bureau of Mitigation routinely updates the State Hazard Mitigation Plan and supports local communities with their mitigation planning efforts.
Florida Environmental Public Health Tracking
Florida Environmental Public Health Tracking is a grant-funded program to identify and promote the use of nationally consistent data in partnership with the Centers for Disease Control and Prevention (CDC) and other grantee states. Tracking, or surveillance, is used to help understand the status of the community's health and how it might be changing over time. Building a tracking network in Florida and in the United States provides an easy place to look at a variety of information, with the goal of improving overall community health.
Academic
Florida State University Center for Ocean-Atmospheric Prediction Studies
The Center for Ocean-Atmospheric Prediction Studies (COAPS) is a center of excellence performing interdisciplinary research in ocean-atmosphere-land-ice interactions to increase our understanding of the physical, social, and economic consequences of climate variability.
Hazards and Vulnerability Research Institute
The Hazards and Vulnerability Research Institute at the University of South Carolina works to conduct basic research on hazard vulnerability and resilience; train the next generation of hazard scientists and practitioners; and through its outreach efforts, assist in the improvement of emergency preparedness, planning, response, and recovery at local, state, national, and international scales.
Southeast Regional Climate Center
The Southeast Regional Climate Center (SERCC), located at the University of North Carolina Chapel Hill, supports a three-tiered national climate services support program for Virginia, North Carolina, South Carolina, Georgia, Alabama, Florida, and Puerto Rico. The partners of this program include the National Climatic Data Center (NCDC), the six Regional Climate Centers (RCCs), and the individual and collective State Climate Offices (SCOs).
Non-Profit
Florida Institute for Health Innovation
The Florida Institute for Health Innovation (FIHI) is a freestanding 501(c)(3) corporation incorporated in 2001, that conducts action oriented research and promotes leadership, partnerships and collaborations to build capacity for strong public health policy, programs, systems, and practices. The mission of the Institute is to "advance the knowledge and practice of public health to promote, protect and improve the health of all." Efforts include health impact assessments.
Local and Regional Government
Monroe County Florida Climate Change Advisory Committee
The purpose of the Climate Change Advisory Committee is to make recommendations to the Board of County Commissioners regarding appropriate mitigation and adaptation policies. Work includes the Monroe County Climate Action Plan (2.3 MB).
Southeast Florida Regional Climate Change Compact
The Southeast Florida Regional Climate Change Compact represents a joint commitment of Broward, Miami-Dade, Monroe, and Palm Beach Counties to partner in mitigation and adaptation actions.
Adaptation Clearinghouse
The Georgetown Climate Center seeks to advance effective climate, energy, and transportation policies in the United States. The Adaptation Clearinghouse allows the public to find resources using search, mapping, and browsing tools.
Climate Reanalyzer
The Climate Reanalyzer makes state-of-the-art climate data available to the public. This tool is an interactive, easy-to use website that allows users to explore weather and climate datasets enhanced with high-quality maps and graphs.
Coastal Adaptation to Sea Level Rise Tool
The Coastal Adaptation to Sea Level Rise Tool (COAST) can be used to visualize the potential economic damage of sea level rise and coastal flooding. COAST offers a way for communities to calculate and visualize the economic benefits of adaptive actions, with the capacity to display both action and no-action scenarios.
Community Coastal Resilience Index
The Community Coastal Resilience Index (CCRI) is an assessment designed to provide community leaders an idea of how long it will take the community to provide basic services and reoccupy homes and businesses after a disaster. The CCRI can assist planners, floodplain managers, engineers, and administrators in identifying any potential problems that a community should address before the next disaster, and where resources can best be allocated.
HAZUS
HAZUS is the Federal Emergency Management Agency's (FEMA's) methodology for estimating the cost of potential losses from natural disasters. Communities around the nation use HAZUS analyses to inform decisions directly related to the preparedness, response, mitigation, and recovery phases of natural disaster planning.
Surging Seas
Surging Seas is a web-based sea level rise analysis tool that enables users to view sea level rise estimates and flooding on maps of the nation's coastal areas down to the neighborhood level. This interactive map tool displays national coastal vulnerability for 3,000 towns, cities, and counties in the 48 lower contiguous states.