Skip Global navigation and goto content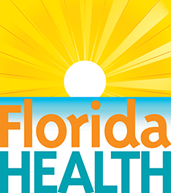 It's a New Day in Public Health.
The Florida Department of Health works to protect, promote, and improve the health of all people in Florida through integrated state, county, and community efforts.
Skip MegaMenu and goto content
Weighing In on Healthy Weight
January 17, 2013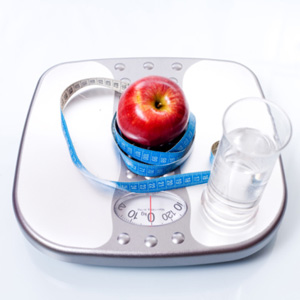 This time of year, the numbers we see on the scale prompt a million-dollar question: What's the healthiest weight for me? Truth is, there is no magic number that works across the board for everyone. Determining, attaining, and maintaining your healthy weight is as individualized as your genetic makeup—really. Health care professionals often use the following three tools to measure the health of a person's weight.
The Body Mass Index (BMI) is a chart that shows general weight category ranges, from underweight to obese. Your BMI is a number called a ratio, which shows how your height and weight compare.
BMI is determined with this formula: (Your weight in pounds/[your height in inches]²) x 703= BMI. Want a shortcut? Use the CDC's simple BMI calculator.
Once you figure out your BMI, it can be used to help determine if you are at a healthy weight. BMI doesn't directly measure the percent of body fat you have, but does indicate general weight ranges.
If your BMI is less than 18.5, it falls within the "underweight" range.
If your BMI is 18.5 to 24.9, it falls within the "normal" or Healthy Weight range.
If your BMI is 25.0 to 29.9, it falls within the "overweight" range.
If your BMI is 30.0 or higher, it falls within the "obese" range.
While often criticized because it doesn't factor in weight indicators such as the amount of muscle a person has or body shape, BMI is still touted by experts as the most accurate tool for detecting a person's risk of having or developing chronic conditions such as diabetes and heart disease.
Taste Makes Waist
Your waist circumference (the measurement around your entire waist) tells you a lot more than your correct pant size. When fat is concentrated around your waist, rather than your hip area, you have a higher risk of developing heart disease and type 2 diabetes. Furthermore, the risk of these diseases increases for men with waists larger than 40 inches and women with waists larger than 35 inches. To correctly measure your waist, place a tape measure around your middle, just above your hipbones while you're standing. Breathe out normally and then take the measurement.
Factor in Factors
Health risk factors when paired with waist size and BMI are indicators of whether your weight is healthy for you. These risk factors include:
High LDL cholesterol ("bad" cholesterol)
Low HDL cholesterol ("good" cholesterol)
High blood pressure (hypertension)
High triglycerides
High blood glucose (sugar)
Family history of premature heart disease
Physical inactivity
Cigarette smoking
Additional Resources
For Media Inquiries
Error processing SSI file