Skip Global navigation and goto content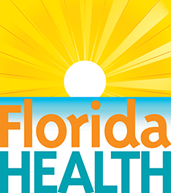 It's a New Day in Public Health.
The Florida Department of Health works to protect, promote, and improve the health of all people in Florida through integrated state, county, and community efforts.
Skip MegaMenu and goto content
Time to Breathe Easy: Individuals with Asthma Can Lead Active and Normal Lives
May 29, 2013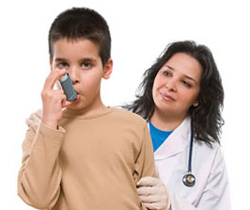 Whether or not you can recall the details of your time in school, you can probably remember watching a fellow student reach for their inhaler while struggling to breathe. Perhaps you've even been there yourself. Temporary airway obstruction, chest tightness, coughing, and wheezing are all symptoms often detectable, yet sometimes overlooked. Learning about asthma's symptoms, triggers and management is essential for individuals with asthma so they can lead active, normal lives.
Asthma is a leading chronic respiratory disease in the United States, impacting as many as 25 million Americans. Approximately 7 million of these are children or teens under 18 years of age, and as many as three in every 30 students are affected by it. Inflammation in the lungs causes airway muscles to tighten and contract, which leads to excess production of mucus and swelling. This shift within the body is sometimes sudden and usually leads to chest tightening, coughing, wheezing, and, in the most severe circumstances, death.
Poorly controlled asthma often results in a child's inability to sleep or learn properly, factors that can seriously affect their development. It also causes life-threatening situations that require emergency care. Watching a child experience an asthma episode is alarming, but it is crucial for the child's safety and health that caretakers act immediately. This is why the child must have a ready Asthma Action Plan, written by their physician or health care provider, which lists any medications that must be taken to control the symptoms and overcome episodes; this should be given to all caregivers, including teachers, babysitters, and daycare workers.
The following are leading triggers that can produce asthma flare-ups:
Tobacco or second-hand smoke
Seasonal changes and cold weather
Many types of viruses and bacteria, such as the common cold and flu (viral infections are one of the most common triggers of asthma.)
Dust mites and molds
Pets (if allergic to animal dander)
Certain pests, especially cockroaches
Chemical irritants such as those found in cleaners, paints, adhesives, pesticides, cosmetics, and air fresheners
Outdoor air pollutants such as car exhaust, smoke, road dust, and factory emissions
Strong odors found in air pollutants, strong perfumes, smoke (cigarette, wood/brush fire) harsh chemicals, potpourri, incense, car exhaust, road dust, factory emissions, etc.
Exercise, such as running or playing
Strong emotions, such as fear or anxiety
Despite this list of commonly encountered triggers, asthma episodes can be prevented through preemptive tactics. Ensuring your children aren't exposed to these triggers requires making sure that schools and teachers are fully aware of what can initiate an episode. Risk can be reduced by closely monitoring a child's area, ensuring it is free of dust, allergens, and harsh chemicals. The Florida Department of Health encourages children to maintain an active and healthy lifestyle by controlling their illness, thus reducing the risk of other diseases like obesity or diabetes. Yet, it is also important to recognize vigorous physical activity as an episode trigger.
With careful strategies, your child can lead the normal, care-free life all young children deserve.
In recognition of Asthma Awareness Month, the Florida Department of Health and the Florida Asthma Coalition are working with partners across the state to increase awareness and understanding of this disease.
For Media Inquiries
Error processing SSI file