Skip Global navigation and goto content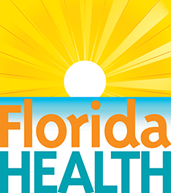 It's a New Day in Public Health.
The Florida Department of Health works to protect, promote, and improve the health of all people in Florida through integrated state, county, and community efforts.
Skip MegaMenu and goto content
Helping Children Cope After an Emergency
August 21, 2013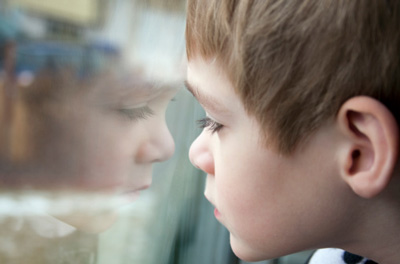 Emergencies can happen suddenly and at any time. While living through a natural disaster such as a hurricane or a manmade event such as 9-11 can be frightening for adults, it can be even more scary and overwhelming for young children and teens. Young children can become very anxious and confused while adolescents may experience a cascade of emotions and uncertainty. Often they experience great and lasting impacts, so it's important to give support and guidance quickly to help reduce their fears.
The first priority is to keep your family and loved ones safe. Once the event is over, your calm and concern can help your child and family feel reassured. There are several simple steps you can take to help bring a sense of stability back to their lives. No matter where you are, even if you are not in familiar surroundings, the following tips can help you empower your child and family during a stressful time.
Talk about the facts
Give kids the picture using plain and simple language. Explain that while events can be scary, there are many ways to stay safe. Including children in your family's emergency planning and allowing them to talk about what worries them most can give them a sense of control.
Offer comfort immediately
Children often rely on your behavior as a clue to how they should react. Try to model calm in front of your child. Take care to ease your own fears as well as theirs. It's important to remember that children are not small adults. Be patient. Even if your child or teen asks the same questions over and over, answer as honestly and simply as you can. Make sure they understand that what happened is not their fault and that they will be taken care of by adults.
Follow their lead
If your child does not want to talk, stay close by and help them to do activities that are routine and comforting. Encourage your child to express their feelings through play or talking about how others may be feeling or how they can help.
Monitor media use
Watching repeated images of a natural disaster or community tragedy can be very troubling for kids. Younger children may think the event is happening over and over again. Minimize television, radio or internet use and be sure to talk about any programs or news reports they have seen or heard.
Try to stick to a daily routine
Consistency in daily activities can help children feel calm. Even simple meal times and bed times reinforce a daily routine that children can rely on. Teens also need meaningful reassurance; spending time with them doing daily tasks can help them move past the event. Maintain the expectation of following family rules too.
Watch for signs of stress
Kids often let us know something is bothering them through their behavior. Common signs among children are aggression, clinging to adults, trouble concentrating, headaches or a regression to younger behavior patterns (bed wetting, baby talk, etc.). If you notice these signs either immediately or later on after an emergency, contact a health care provider, school counselor or mental health professional for support.
Empower your children and family
If your family is impacted directly or indirectly by an event, giving simple chores and responsibilities to kids and teens can help them maintain a sense of control. Praising them is important to build self-confidence. Encourage them to show compassion and do what they can to help others.
Take care of yourself
If you have taken care of your own needs, both mentally and physically, you will be better able to help others. Reach out for support from friends, neighbors or community services.
Inspire a sense of hope
Explain that even if things have changed, people and places will always stay in your hearts. Let children and teens know that you have each other, and that you can rebuild your lives together. Let them know there are many good people in the world that can help.
Stay prepared for future events
Many people have emergency plans and emergency kits prepared for their family to use in the event of a disaster. If you have not already, take time now to bring your family and loved ones together to discuss and plan what to do when an emergency happens.
The Florida Department of Health is responsible for coordinating the state's public health system's emergency preparedness and response. The Department continuously monitors all potential emergency and weather-related incidents and events that could have health-related impacts in Florida.
Visit the Department's Bureau of Preparedness and Response page Children's Disaster Preparedness and view the Department's Florida Emergency Preparedness Guide, for more information on how to prepare yourself and your family for emergencies.
Additional resources:
For Media Inquiries
Error processing SSI file