Skip Global navigation and goto content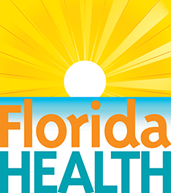 It's a New Day in Public Health.
The Florida Department of Health works to protect, promote & improve the health of all people in Florida through integrated state, county & community efforts.
Skip MegaMenu and goto content
National Cholesterol Awareness Month
September 03, 2013
Cholesterol is a substance found in both the body and in many foods. While the body relies on cholesterol to function, excessive build up in the arteries can cause them to narrow and may put a person at risk for chronic disease or even death. Anyone can have high cholesterol, regardless of age. High blood cholesterol affects over 65 million Americans today and 37.1 percent of adults in Florida. High blood cholesterol is a serious condition that increases the risk for developing heart disease, which causes 1 out of every 4 deaths in Florida.
The higher a person's cholesterol level is, the greater their risk is. People with high total cholesterol have approximately twice the risk of heart disease as people with optimal levels. Lowering cholesterol levels that are too high lowers the risk for developing heart disease and reduces the chance of having a heart attack.
High cholesterol frequently remains untreated because there are usually no symptoms. September is National Cholesterol Education Month, and it is a great time to get educated about cholesterol, check your blood cholesterol and if necessary, take steps to lower it.
There are two different kinds of cholesterol and it is important to know the difference.
HDL
"Good" cholesterol, also known as HDL (high-density lipoproteins), carries the cholesterol to the liver to be absorbed and passed through the body. High levels of HDL can reduce the threat of heart disease as well as stroke.
LDL
"Bad" cholesterol, also known as LDL (low-density lipoproteins), accounts for the majority of cholesterol found in the body. High levels of this kind can build up in your arteries and can eventually cause heart disease.
There are several steps you should take to reduce or prevent high LDL cholesterol levels:
Get a blood test—people suffering from high cholesterol often show no symptoms. A simple blood test at the doctor's office can help people reduce high cholesterol before it turns into something more dangerous, like heart disease or stroke. The National Cholesterol Education Program (NCEP) recommends that adults aged 20 years or older have their cholesterol checked every 5 years.
Eat a healthy diet—though it's important for everyone to eat a balanced diet high in fruits and vegetables, it is particularly important for those with high cholesterol. Many foods do not contain bad cholesterol or act to reduce it. Foods that reduce high cholesterol include oatmeal or high-fiber foods, fish and omega-3 fatty acids, some nuts such as almonds and walnuts, spinach and a number of others.
Maintain a healthy weight—obesity is linked to high cholesterol levels, and experts say losing as little as 5 to 10 percent of a person's body weight can help significantly reduce bad cholesterol levels.
Eliminate trans fats—eliminate foods that contain harmful artificial trans fats as well as saturated fats which can be found in fast food or commercially-baked products like cakes and cookies. Always review the ingredients list before buying any product.
Do not smoke—according to the CDC, smoking injures blood vessels and speeds up the hardening of the arteries. Smoking also greatly increases a person's risk for heart disease and stroke. Quitting smoking can lower your risk for heart disease and stroke.
Exercise regularly—walking for just 30 minutes a day can help people become more active and also increase good cholesterol levels. Try to take the stairs instead of the elevator, or swim a couple of laps in a pool. There are many ways to get active, and keep your body moving.
It's important to remember that genetics do play a role in cholesterol levels. Still, people who have genetic tendencies to produce more cholesterol may still take steps to reduce their levels and live a much healthier life.
For more information on cholesterol, visit:
http://www.cdc.gov/nutrition/everyone/basics/fat/cholesterol.html
For more about National Cholesterol Education Month, visit:
http://www.cdc.gov/cholesterol/cholesterol_education_month.htm