Skip Global navigation and goto content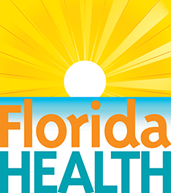 It's a New Day in Public Health.
The Florida Department of Health works to protect, promote, and improve the health of all people in Florida through integrated state, county, and community efforts.
Skip MegaMenu and goto content
For Florida's Older Adults, Yoga can Combat Falls and Improve Health
October 15, 2013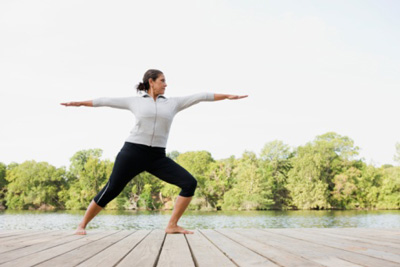 For Florida's older adults, the key to maintaining mobility, fitness and overall well-being is an active lifestyle. While exercise is important for all ages, it is especially important for older adults because the health benefits, like improved muscular strength and better balance, can help prevent accidental falls.
According to the U.S. Centers for Disease Control and Prevention, falls are the leading cause of injury for older adults. One in every three adults age 65 and older experience a fall every year. It is important for all Floridians to know that falls are not inevitable, older adults are encouraged to take a look at the benefits of practicing yoga.
Yoga is a great exercise option for older adults to improve balance and combat falls. Yoga can be modified to meet all fitness levels and incorporates helpful balance aids such as blocks, chairs, straps or blankets for support. With little or no experience, older adults can begin using yoga to improve their overall health and reduce their risk of falls.
Yoga can benefit older adults by:
Increasing range of movement and flexibility
As adults age they can lose flexibility. Yoga improves flexiblity and mobility by increasing the range of movement. When first trying yoga, it's common for adults to not be able to touch their toes. Yet, over time, yoga causes muscles, tendons and ligaments to become longer and more elastic, making it possible for older adults to increase their flexibility. Yoga is also known to improve a person's posture, resulting in better balance.
Improving muscle strength:
Yoga can help strengthen all the major muscles of the body. It also provides the added benefit of relieving tight muscles.
Improving cardiovascular health:
Gentle yoga practice often provides a cardiovascular benefit by lowering a person's resting heart-rate. Over time, your heart can build up endurance, which improves the body's ability to use oxygen during exercise.
Relieving pain:
Studies have shown that practicing yoga can reduce pain for individuals suffering from chronic conditions such as arthritis, back and neck pain and even cancer.
Improving sleep habits:
The physical activity from yoga and breathing and relaxation techniques often lead to improved sleep quality. Better sleep=better overall health.
Relieving stress:
Yoga can also reduce stress and its physical effects on the body. Additional benefits of reduced stress include lower blood pressure and heart rate, improved digestion and a boost to the immune system.
Types of Yoga:
Aquatic or water yoga is very gentle and low-impact on muscles and joints, making it a great option for older adults or people with chronic conditions. For older adults who are not able to stand for long periods of time or who find it difficult or uncomfortable to be seated on the floor, water yoga can be very therapeutic.
Seated yoga is another good option. Many yoga poses can be adapted to be performed while seated. The adapted movements also provide improved flexibility, muscular strength and stress reduction to older adults.
Yoga is a beneficial, self-paced alternative to typical fitness routines and is an effective way for older adults to maintain their strength as they age and improve their overall health. Please talk with your healthcare provider before beginning any exercise or yoga program to make sure the program is right for you.
For Media Inquiries
Error processing SSI file