Skip Global navigation and goto content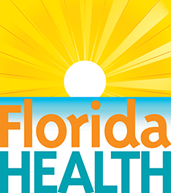 It's a New Day in Public Health.
The Florida Department of Health works to protect, promote, and improve the health of all people in Florida through integrated state, county, and community efforts.
Skip MegaMenu and goto content
Encouraging Education, World Diabetes Day
November 14, 2013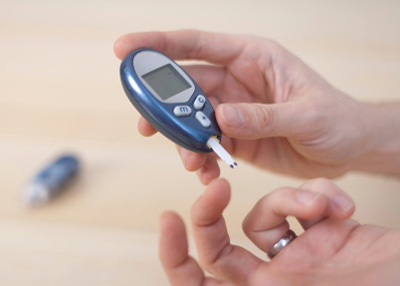 World Diabetes Day on November 14 provides an opportunity to increase awareness about diabetes, share information about prevention and communicate the importance and benefits of diabetes self-management education (DSME).
Worldwide, diabetes affects more than 300 million people. In Florida, more than 3 million adults have hyperglycemia (high blood glucose levels), which is more than the total populations in Alaska, District of Columbia, North Dakota, Vermont and Wyoming, combined.
This total includes:
An estimated 1.5 million Floridians with diagnosed diabetes
Approximately 500,000 more adults with undiagnosed diabetes
An additional 913,272 adults with pre-diabetes
According to Florida's Behavioral Risk Factor Surveillance System, in the past 10 years, the self-reported prevalence of diabetes has increased by 51 percent, from 6.9 percent in 2000 to 10.4 percent in 2010.
Across the nation, the prevalence of type 2 diabetes has been fueled by the sharp increase of obesity. In Florida, more than 1 in 5 adults have type 2 diabetes or are at high risk of developing it.
Currently, only 35% of adult Floridians are at a healthy weight. Type 2 diabetes was once thought of as an adult disease, but as more of our children develop unhealthy weight, more are developing type 2 diabetes as a consequence.
The Florida Department of Health is facing this challenge with the Healthiest Weight initiative in an effort to motivate Florida's children, adults, families, communities and businesses to make more informed choices about healthy eating and active living.
Type 2 diabetes can be prevented or, at the very least, delayed with lifestyle changes, such as eating healthy and being active.
Seemingly small changes, like substituting water for sugary carbonated beverages, choosing Florida Fresh fruits and vegetables over processed foods and taking the stairs instead of the elevator, can help people lose pounds over time and sustain a healthy weight. For every 2.2 pounds lost a person reduces their risk of type 2 diabetes by 10 percent. Sustained health performance is hard, but Floridians who achieve a healthy weight will be healthier and live longer without disease. If a 200 pound person loses 10–15 pounds, they can cut their risk of developing type 2 diabetes in half.
Unlike Type 2 diabetes, which can be prevented or delayed, Type 1 cannot. It is estimated that Florida has more than 76,546 persons living with type 1 diabetes, which requires constant attention to manage.
Many expecting moms are faced with a type of diabetes that occurs during pregnancy called gestational diabetes. Gestational diabetes usually goes away after the pregnancy; however, both mother and baby are at risk for type 2 diabetes and obesity for the rest of their lives. An estimated 15,000 pregnant Florida women are at risk for developing gestational diabetes.
People with diabetes are encouraged to seek diabetes self-management education (DSME). Living and coping with diabetes can be difficult. Many people may feel angry, depressed, or alone. However, people can live a full and active life even though they have diabetes.
Diabetes self-management education gives people the skills and confidence to learn to manage diabetes. People who learn to manage their diabetes from the start have fewer health problems from diabetes years later.
Ask your doctor to refer you to diabetes self-management education.
Find a DSME provider near you:
Additional Resources
For Media Inquiries
Error processing SSI file