Skip Global navigation and goto content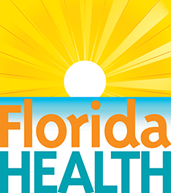 It's a New Day in Public Health.
The Florida Department of Health works to protect, promote & improve the health of all people in Florida through integrated state, county & community efforts.
Skip MegaMenu and goto content
Left navigation requires javascript to be enabled in your browser.
Model for Immunization Best Practices
Contact the Immunization Section
 

Fax

850-922-4195
 

Mailing Address

Florida Department of Health 

Immunization Section 

4052 Bald Cypress Way, Bin A11 

Tallahassee, FL 32399-1719 
Back-to-School Outreach
Daycare Record Review
Disease Reporting
Humanpapilloma Virus (HPV)
Immunization Outreach
Immunization Record Reviews
Outbreak Coordination
Pertussis Program
Reminder Postcards
School Health Outreach
School Immunizations
Training
WIC–Immunization Linkage
Broward
Back-to-School: Every August, DOH-Broward hosts a massive point of dispensing (POD) immunization clinics at the Lauderhill Mall. The annual "Back-to-School" Summer Community Immunization Campaign was well publicized and the turnout was excellent. For two-and-half weeks, including one Saturday and two nights until 8 p.m., school required vaccines were available. There were translators present to help communicate with the diverse community. In 2014, the staff provided 5,075 vaccines to 2,094 children during the campaign.
Gadsden
Back-to-School: A great example of DOH-Gadsden's outreach activities is their participation in the back to school "Backpack" event. Children from all over the county attend the event to receive a free backpack for school. DOH-Gadsden was present to administer Tetanus, Diphtheria, acellular Pertussis (Tdap) vaccines as needed. Collaboration between DOH-Gadsden, the Gadsden County School Board and Gadsden County's Parent Services is excellent.
Polk
Back-to-School Blast: DOH-Polk staff hosts a back-to-school blast at their Lakeland site the first Saturday of August to provide immunizations. DOH-Polk nurses participate in "Orientation Day" at various Polk County middle schools where students can receive back-to-school required vaccinations. The DOH-Polk clinics also offers extended hours to accommodate parent's schedules. DOH-Polk takes a leadership role in the Polk County School Board's School Health Committee (SHAC). FDOH-Polk is a part of the Health Services Advisory Committee (HSAC) for the East Coast Migrant Head Start program (ECMHS).
Hernando
Daycare Record Review: The DOH-Hernando staff has developed a daycare center record review process with a daycare preparedness book. The book was presented to the National Association of County and City Health Officials (NACCHO). The staff presented the book to the Hernando Early Learning Coalition and plan to provide immunization education and information to approximately 80 daycare centers in Hernando County.
Hernando
Disease Reporting: The DOH-Hernando Perinatal Hepatitis B Prevention Program (PHBPP) Coordinator/Epidemiologist provides training to the local hospital and obstetricians on the process for reporting positive hepatitis B surface antigen pregnant women to the local health department. The coordinator developed an educational folder for Hernando County medical professionals. The PHBPP materials presented include:
Communicable Disease Investigation and Reporting
Reportable Diseases/Conditions in Florida a Practitioner List and Laboratory List
Florida Department of Health, Practitioner Disease Report Form
Prenatal Care Provider Policies and Procedures to Prevent Perinatal Hepatitis B Virus Transmission
Testing for Hepatitis B Virus Infection during Pregnancy
Procedures to Prevent Perinatal Hepatitis B Virus Transmission at Delivery
Monroe
HPV Program: DOH-Monroe initiated a three-tier Human Papillomavirus (HPV) immunization pilot program. The first tier is to provide the HPV vaccine to sixth-grade student when they present for school required vaccines prior to entering the seventh grade. The second tier is a "catch-up" project to provide HPV vaccines to high school students who had not receive the vaccine. The third tier is immunizing adults 19–26 years of age who have not yet received the HPV vaccine.
During the HPV immunization pilot program, other recommended vaccines were also offered and provided including Hepatitis A and Meningococcal vaccines. The DOH School Health Program nurses called the student's family to discuss immunization opportunities and to provide immunization information on vaccines being offered. The nurses sent immunization packets home with the students. The packets contained an immunization consent form, a request for insurance information (if applicable), and a Vaccine Information Statement on each vaccine to be administered.
At the onset of the HPV pilot program, seven boys presented for the vaccine. At the end of the pilot, 50% of the boys presented and 67% of high school girls presented for the HPV vaccine. The pilot program was implemented on a small budget of $46,506, which covered labor (an RN for eight hours a week), vaccines, and supplies. The DOH-Monroe staff was able to collect all but $1,744 through insured student billings. This Quality Improvement Pilot Project is an outstanding example of how to introduce HPV vaccine into the local community and educate residents on the vaccine's benefits.
Brevard
An opportunity exists to improve vaccination rates 11-26 year olds with the HPV vaccine in Brevard County. Success will be measured by an increase in HPV vaccination and series completion in the 11-26 year olds in Brevard County. Success will be measured by a 20% increase in previous years numbers vaccinated. The scope of this project pertains to developing a plan to increase the acceptance of the vaccine and improve the completion of the series.
DOH-Brevard saw significant increases in the acceptance of the HPV vaccine in both our 11–18 year olds through the VFC Immunization program and 19–26 year olds in our Family Planning Clinics.
We saw an increase in acceptance of the HPV vaccine for our 11–18 year olds in all clinic sites the largest jump being Melbourne with a 33% increase. Our Family Planning file review showed that 2 months after implementing new documentation the acceptance rate of clients went from 1–5% to 30–55%.
View the details in the HPV Rate Increase Executive Summary
Pasco
Immunization Outreach: DOH-Pasco continues to build partnerships with daycare providers, pediatricians, and private family doctors to increase the immunization rates for Pasco County. The local DOH staff provides education and information to a variety of community outreach programs. "Let's Pay It Forward" flu campaign promotes flu vaccine for co-workers, family, and friends. The Kumquat Fair is held in Dade City, where approximately 40,000 people attend for the one-day event.  "Stand Down for Veterans" is a community-based intervention program to assist veterans. DOH-Pasco staff uses the Pasco Public Defender Mobile Medical Unit to provide immunizations and services to the homeless population in their communities. A veterinarian also travels with the unit to provide services for their pets.
Santa Rosa
Immunization Outreach: DOH-Santa Rosa participates in multiple community outreach programs year-round to promote immunization. Programs attended include: Mommy and Me Walk, Farmshare, Family Fitness Fun Nights, Healthy Start Baby Showers, U Count Homeless Events, and Pow Wow Indian Outreach with the Poarch Creek Indian Tribe. In their pro-health approach, DOH-Santa Rosa host immunization clinics for veterinary medicine school students, county school teachers and staff, local water company employees and animal control workers.
Pasco
Pasco immunization staff are providing immunization outreach on the Pasco Public Defender Medical Mobile Unit. They serve the homeless and uninsured residents in Pasco County. This collaboration with local officials is worthy of acknowledgment.
What does the mobile medical unit offer?
The Unit travels to more than a dozen locations throughout Pasco County serving the homeless and residents who have no insurance.

Employment physicals, with some exceptions
School and Sports physicals
Laboratory services
Limited
Pregnancy testing
Hepatitis B vaccines
HIV/HEP C testing
Some prescription assistance—No drugs are kept on board the unit
Treatment for brief illness (strep throat and flu are examples)
Treatment for long-term illnesses (high blood pressure and diabetes are examples)
Miami-Dade
Immunization Record Reviews: The DOH-Miami-Dade School Health staff reviews over 60,000 student immunization records annually and works with school personnel to ensure accurate immunization documentation is being reported. The county's immunization coverage rates for kindergarten and seventh-grade students has steadily increased from 70% to 90% within a five year span.
DOH Epidemiology, DOH School Health, and Orange County Public Schools (OCPS)—Outbreak Coordination Model for Best Practices
The following is a model for best practices for County Health Department's (CHD's) relating to outbreak coordination between Florida Department of Health (DOH) & Florida Department of Education (DOE).
DOH Epidemiology (Epi), DOH School Health, and Orange County Public Schools (OCPS) School Health Services looked to enhance their reporting/notifying of communicable diseases in the schools.
The following has been implemented:
OCPS staff at a school and/or OCPS Lead RN assigned to that school, notify OCPS Health Services Program Specialist with any report of a possible, suspected, confirmed case (or if OCPS Health Services Program Specialist hears of cases from any source).
OCPS Health Services Program Specialist notifies DOH Epi and DOH School Health staff.
Epi notifies designated Epi RN, DOH School Health staff notifies designated School Health RN and OCPS Health Services Program Specialist notifies OCPS designated lead RN to provide a coordinated follow-up with schools administrator (i.e. Epi investigation, school health record review of immunization status, staff/parent education).
In turn, if DOH Epi or CHD School Health staff are notified of a case, each ensures all partners are notified. This ensures all are "kept in the loop."
At times, all may hear of a case from multiple sources—this will help to ensure all are all informed.
In addition, there will be collaboration with OCPS to enhance surveillance—the OCPS Health Services Program Specialist submits weekly school-specific attendance records to DOH Epi for review of trends.
Lastly, DOH School Health collaborates with OCPS and provides immunization at events at the OCPS school board/administration building. As students come for student assignments (most often new people to the area, including many international students), they can also get needed shots and/or the Florida Certification for Immunization (form DH 680). In addition, they can sign up for free-reduced lunch, ACA navigators are there to assist, and other community partners that provide free physicals, dental care access and primary care access. Basically, one-stop shopping for families to be ready to start the first day of school. There has been wonderful feedback from parents as they do not have to take off work, and the service provided is friendly and convenient.
Okaloosa
Pertussis Program: The DOH-Okaloosa Immunization and WIC staff continue to promote the "Pertussis Booster" program. The two teams work together to ensure families receive a Tdap vaccine who are expecting a baby or have an infant at home. The "FREE" Tdap vaccine voucher is given to families during WIC visits. The program started six years ago and the vaccine is private stock provided by DOH-Okaloosa.
Walton
Reminder Postcards: DOH-Walton developed an extensive reminder postcard process due to the challenges the staff face with a migrant population and a population of parents refusing to follow the ACIP recommended immunization schedule. In the course of one year DOH-Walton sent out more than 2,000 reminder postcards to the parents of 2-year-old clients. DOH-Walton's staff continuously provides  education to parents on the importance of immunizations and following the recommended immunization schedules for their child's health and welfare.
Monroe
School Health Outreach: The DOH-Monroe School Health staff promotes school immunizations and reviews immunization records throughout the year. Using an autodial messaging system "Connect-Ed," the parent/guardian receives a message informing them of the required vaccine(s) their child needs. These messages are updated and sent out several times a year. The DOH-Monroe immunization clinics have extended hours for students to receive vaccinations before and after school, at which time the staff also recommends other age-appropriate vaccines to be given. The goal is for students not to miss school due to vaccine requirements.
Okaloosa
School Immunizations: The DOH-Okaloosa's School Health program manager developed a procedure guide for school staff on immunization compliance and presented the guide to Okaloosa County elementary school assistant principals. The objective was to increase kindergarten immunization coverage rates. Following the compliance presentation the elementary schools held an "All-Call" to parents requesting that the students immunizations records be in order prior to school starting. Immunization educational platforms like this one are an asset to the community. The Okaloosa County kindergarten rates increased in the 2015-2016 school year surpassing the state goal of 95%.
Broward
Training: Broward County has 144 Vaccine for Children (VFC) providers, of those, 77 pediatric clinics receive training from the DOH-Broward staff. The training includes: Reminder recall procedures; entering vaccine information into Florida SHOTS, the importance of vaccinating two-year olds "Shots by Two" program and following the recommended vaccine schedule for children. After the initial training, the local staff reviewed pediatric assessment levels and followed up with providers as needed. This type of large-scale training is an asset to the Broward community.
Hendry/Glades
Training: The DOH-Hendry Perinatal Hepatitis B Prevention Program (PHBPP) Coordinator/Epidemiologist focuses on building a rapport with the local medical community. Annually, she makes rounds to all the healthcare providers/entities in Hendry and Glades Counties to provide one-on-one PHBPP staff training. She provides education and information on vaccine preventable diseases and investigations; Mandatory reportable disease list; Provides immunization updates, recommendations and. She monitors and follows up on all VPD cases, like measles and forward immunization information to the Seminole Tribe at the Big Cyprus reservation.
DOH-Pinellas
Training: Pinellas County hosted three training sessions titled Understanding School Immunizations Requirements for Private Schools—Annual Compulsory, Statutes and Best Practices. Training sessions were held at the St. Petersburg Health Department. The 2.5 hour sessions were geared towards school principals, assistant principals, school office managers, data management technicians, records clerks, school nurses and the like. The training focused on several immunization-related topics to include:
Yearly required immunization compulsory report
Florida immunization statutes
Immunization requirements for Florida school entry
Proper immunization paperwork
How to handle student immunization records
Religious exemptions
What to do if there is an outbreak at your school
DOH-Pinellas was successful in helping interested individuals gain a better understanding of school immunization requirements.
Broward
WIC-Immunization Linkage: The DOH-Broward Immunization and WIC staff work well together cross-referencing the clients' immunization status. WIC provides information to their clients in English, Spanish and Creole. Broward County has a large Creole population and the WIC staff visits their communities when families are overdue on several immunizations.
Collier
WIC-Immunization Linkage: The DOH-Collier WIC staff works with the Immunization staff to promote Program 17 vaccines and stress the importance of Tdap to prenatal clients' and their extended families. WIC also educates the families on patient assistances and vaccines that can help protect elderly family members, such as influenza and pneumococcal vaccines.