Skip Global navigation and goto content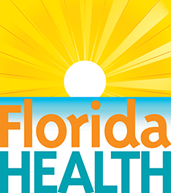 It's a New Day in Public Health.
The Florida Department of Health works to protect, promote, and improve the health of all people in Florida through integrated state, county, and community efforts.
Skip MegaMenu and goto content
Left navigation requires javascript to be enabled in your browser.
Environmental Radiation Programs
Contact Environmental Radiation
 

Fax

407-297-2085
 

Mailing Address

Bureau of Radiation Control  

2100 All Childrens Way 

Orlando, FL 32818-5269 

24 Hour Emergency: 407-297-2095 
Emergency Preparedness and Response
The department responds to all radiation incidents and emergencies, including unexpected radiation releases from nuclear power plants, transportation accidents, lost or stolen radioactive sources, and contamination of a facility or the environment. To prepare for these incidents, the department trains its staff and other emergency personnel in emergency response and decontamination procedures, dose assessment, and preparedness for possible weapons of mass destruction. Staff also learn how to respond to nuclear reactor emergencies during annual training exercises at the state's nuclear power plants. In addition, the department provides the Kennedy Space Center with emergency response assistance during the launch of spacecraft containing radioactive material, such as the Mars rovers Curiosity in 2011 and Perseverance in 2020.
Nuclear Power Plants
There are four nuclear power reactors operating at two sites in Florida: Units 1 and 2 at St. Lucie, and Units 3 and 4 at Turkey Point. A fifth reactor, Unit 3 at Crystal River, has been shut down since 2009, and is currently undergoing decommissioning with the federal Nuclear Regulatory Commission, which licenses these reactors. The department conducts environmental monitoring programs around all three sites. Thermoluminescent detectors surrounding each site identify direct radiation and special air sampling stations identify radioactive particulate emissions. Department staff also collect and analyze other samples, including vegetation, fish, citrus, watermelon, milk, garden vegetables, shoreline sediment, beach sand, drinking water, surface water, and ground water.
Phosphate Mining
Florida has several large phosphate deposits that have been mined since the turn of the last century. These deposits contain varying concentrations of natural uranium and radium. Although generally the radiation dose received from these concentrations is insignificant, the dose can become significant if the concentration increases through mining the ore, if the radionuclides dissolve in drinking water, or if they build up in structures on the deposits. To monitor this situation, the department takes soil, air, and water samples from the land both before and after the mining occurs and measures the radiation levels.
Radiation Laboratory
The department operates a fully equipped laboratory in Orlando to conduct chemical and physical analyses of samples collected by the radiation control programs. The laboratory has a gamma spectroscopy system with multiple high purity germanium detectors and sodium iodide scintillators to analyze gamma-emitting radionuclides including cesium 137 and cobalt 60, a liquid scintillation counter to analyze very weak beta-emitting radionuclides such as tritium and carbon 14, and several gas proportional counters to detect alpha and energetic beta particles. In addition, the lab also has radon scintillation analysis instruments, alpha spectrometers and alpha liquid spectrometers.
Low-level Radioactive Waste
Every radioactive materials licensee is responsible for the disposal of low-level radioactive waste such as contaminated gloves and clothing produced by that licensee. Florida's shipments to low level radioactive waste treatment  or disposal sites come from radioactive material users such as nuclear power plants, universities, hospitals, manufacturers, mining companies, and private laboratories. Before departing the licensed facility, the department inspects each shipment for compliance with U.S. Department of Transportation standards for container integrity, external radiation levels, proper labeling, marking , placarding, and accurate shipping papers
Contact Info:
John Williamson, Administrator
Bureau of Radiation Control
P.O. Box 680069
Orlando, FL 32868-0069
24 Hour Emergency: 407-297-2095
Fax: 407-297-2085

Under Florida law, e-mail addresses are public records. If you do not want your e-mail address released in response to a public records request, do not send electronic mail to this entity. Instead, contact this office by phone or in writing (F.S. 668.6076)

Email us
*Note: This page contains materials in the Portable Document Format (PDF). The free Adobe Reader may be required to view these files.